Humza Mian always loved to play dress up.
Today, the 28-year-old veterinary technician is a Toronto-based drag queen whose online persona is as much a celebration of brownness as it is of individuality.
A quick scroll through Mian's prolific Instagram feed shows him posing in crisp white saris or draped in fresh flower petals for his 7,000-plus Instagram followers. He goes by MangHoe Lassi in drag — a playful homage to the beloved drink that hails from the Indian subcontinent. No matter what Bollywood-inspired look he's channelling, Mian's drag identity encapsulates an idea he holds close to his heart: to be uncompromisingly true to yourself.
Mian's parents have no idea he's gay, and he intends to keep it that way.
Growing up in a culture where sexuality, gender and identity are deeply intertwined with religion, superstition and caste hierarchies didn't allow for Mian to come out easily.
"I was told not to be feminine, I was told to close that side of myself, but it just feels so right," Mian told HuffPost Canada. "MangHoe represents everything I was not allowed to show the world."
The coming out experience is often a precarious time in a person's life, particularly when you belong to multiple marginalized communities.
"Sometimes it's never going to be safe to come out," he says. "And that's the case for me. Coming out to my parents is a fairytale we all want, but so few of us actually get it."
Coming out to my parents is a fairytale we all want, but so few of us actually get it.
Living two identities can be emotionally draining, but it's a reality Mian is slowly reconciling with. "I don't hate my parents," he says. "They just won't understand."
What gets lost in the fascination with forcing people out of the proverbial closet are the understandable reasons why LGBTQ people stay in: physical danger, financial insecurity and lack of safety nets, among others. India's recent Supreme Court ruling struck down one of the world's oldest bans on homosexuality — but the fact remains that being queer is still a social taboo and gay people face endemic discrimination.
"We need to see more stories that reflect the real lives of marginalized people," says Mian. In today's more progressive media environment, shows like "Queer Eye" and "RuPaul's Drag Race" get considerable attention, but Mian says these shows mainly entertain, and largely ignore the experiences queer people of colour are craving to see on TV.
"There's no right or wrong way to be queer," Mian told HuffPost Canada. It's vital to appreciate the ways in which race, class, gender, disability, age, and lack of support can complicate the popular narrative of what it means to "come out."
Social media has created a new point of entry to the global drag scene, opening doors for queens isolated in small towns, barred from clubs because of their age, or who are too shy or unwilling to navigate the jungle of nightlife.
In many ways, Instagram is where Mian has been able to find a sense of belonging. MangHoe Lassi's intricate makeup tutorials are on full display, along with light-hearted and honest glimpses into Mian's life in and out of drag. On the face of it, it may look like Mian and MangHoe are distinctly opposing identities, but what they have in common is more powerful — the ability to share the struggles of being a queer Pakistani-Canadian.
Allowing himself to embrace his duality on social media has netted some positive messages, too.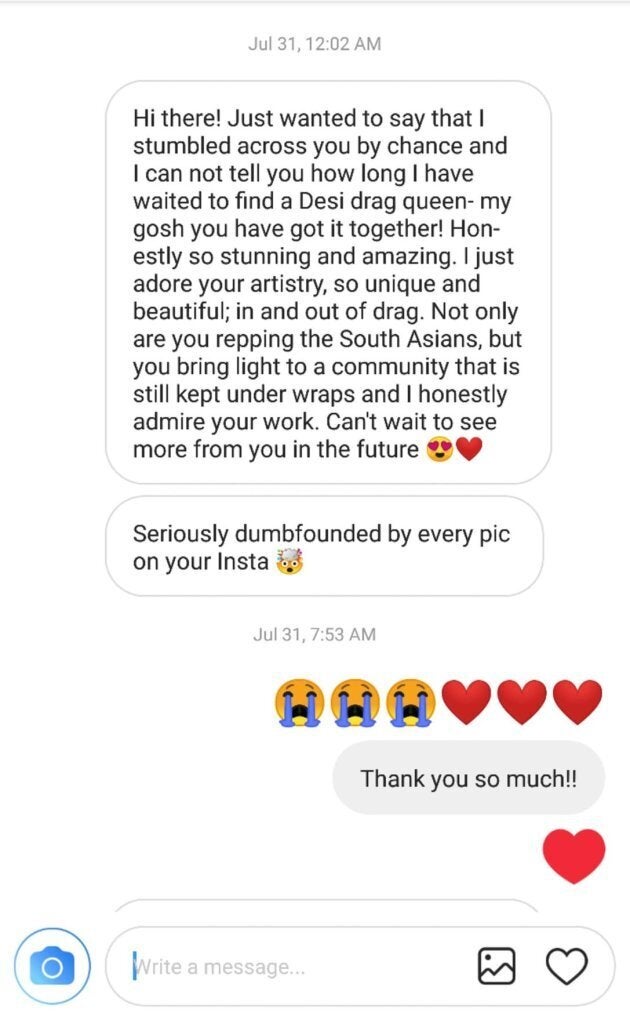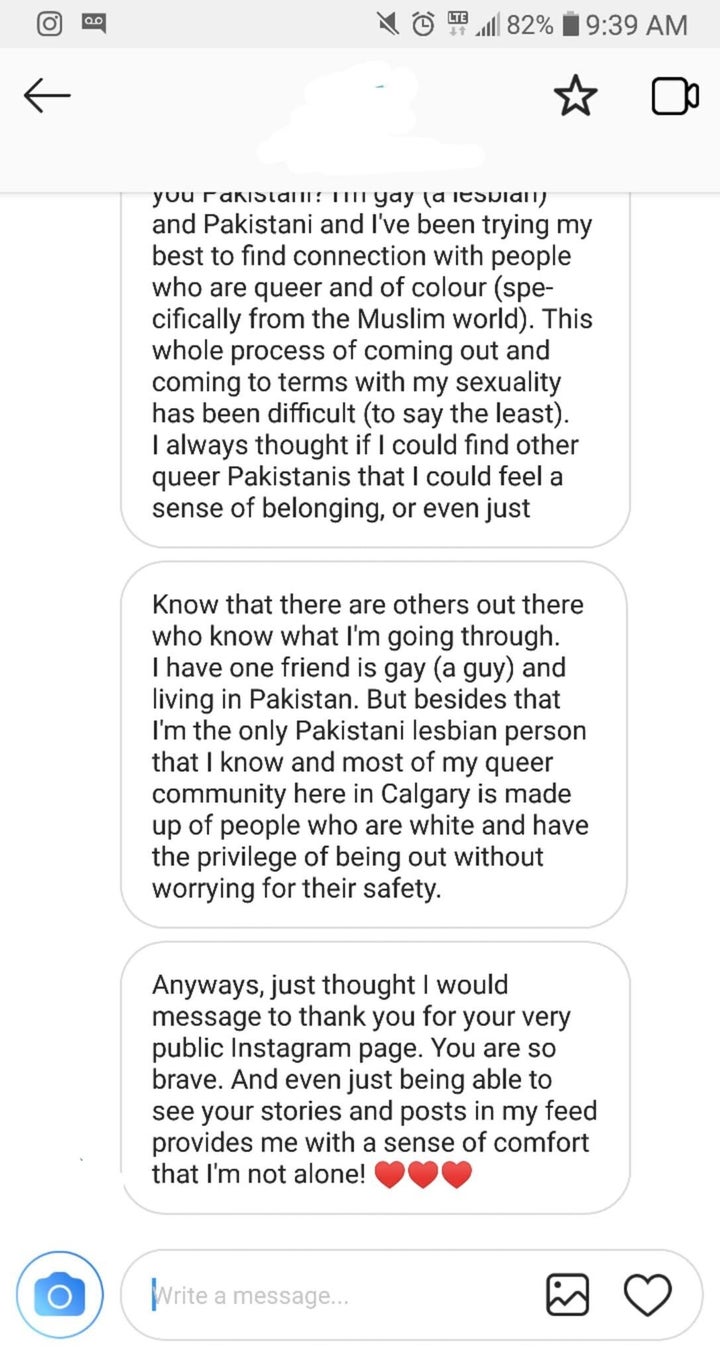 "I'm doing this for the queer kids who feel isolated and alone in their community," says Mian. "That sense of community we feel in the bars isn't exactly available to the kids who are messaging me."
Underneath Mian's meticulously crafted persona is the same kid who longed to run around in his mother's salwar kameez. For so many like Mian, drag is about inspiring people to understand that things are not always what they seem.
"Not everyone has the freedom to live their authentic self," he says. "But we have to find spaces where we can. We have to keep trying."
More from HuffPost Canada:
Born And Raised is an ongoing series by HuffPost Canada that shares the experiences of second-generation Canadians. Part reflection, part storytelling, this series on the children of immigrants explores what it means to be born and raised in Canada. We want to hear your stories — join the conversation on Twitter at #BornandRaised or send us an email at bornandraised@huffpost.com.