 The city that houses the third-largest oil port on the U.S.'s eastern seaboard has preliminarily voted in favour of a permanent ban on oilsands shipments.
South Portland is at the southern end of the Portland Montreal Pipeline, which has been shipping oil north to Canada since the 1940s.
Portland Pipeline Corp., which operates the U.S. side of the pipeline, had reportedly been looking at reversing the pipeline flow to bring oil from Alberta's oilsands to South Portland, in order to bring it to overseas export markets.
According to the CBC, the company is jointly owned by a group of companies that include major oilsands players Shell, Suncor and Imperial Oil.
Council voted all the same to ban the "bulk loading of crude oil onto marine tank vessels," essentially making it impossible for the port to export oil, while allowing it to continue imports.
Supporters of the ban pointed to the Canadian National Energy Board's decision this spring to allow the reversal of the Line 9 pipeline to bring Alberta oil to the Maritimes. That puts Alberta oil "on New England's doorstep," the group Protect South Portland said.
South Portland voters rejected a proposed ban on oilsands product in a referendum last fall, narrowly defeating the measure by 200 votes. The campaign opposing it was funded in part by the American Petroleum Institute.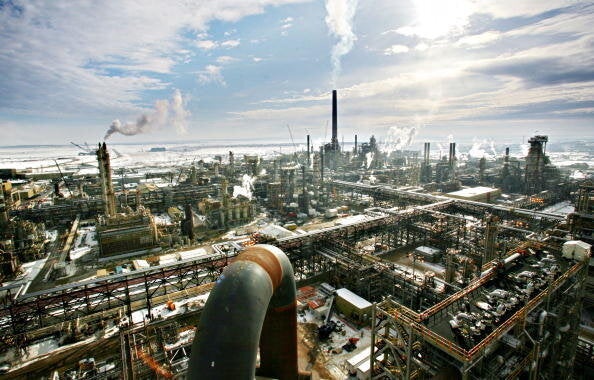 The Craziest Photos Of The Oilsands
Popular in the Community