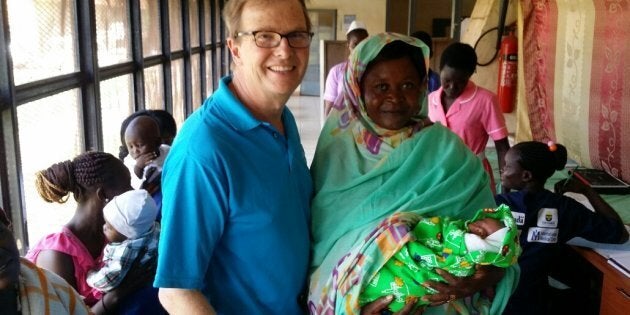 When I was last here in 2014, I didn't think things could get any worse. Today I think I was wrong.
There are 12 million South Sudanese. A third of them have had to run away from their own homes, either to neighbouring countries or to places within South Sudan itself. Why? Because of war.
Earlier this year famine was declared in part of Unity State to the north of Juba, only the second famine declaration in the world in the past 30 years. Half of the people are not getting enough to eat and almost two million are on the edge of famine.
Almost half the schools in the country cannot be used. They've been destroyed or else people have moved into them in the hopes of escaping the fighting.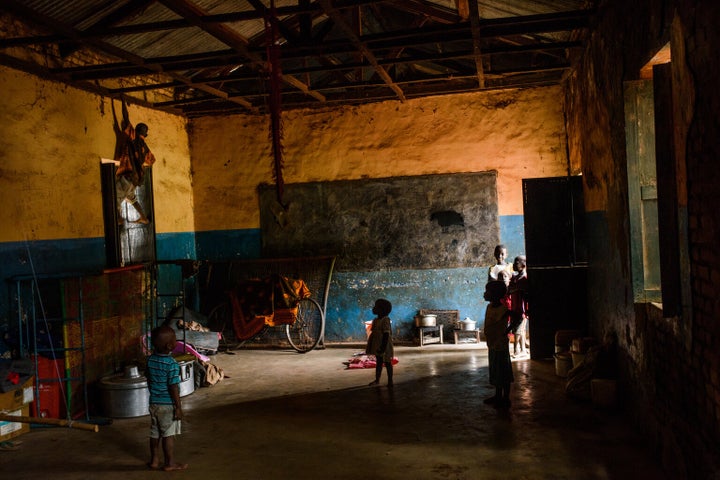 UNICEF has done impressive work here — providing safe water, nutrition, health services, child protection services — but it must feel like you are pushing uphill. We have shifted our programming emphasis to make it more about immediate humanitarian relief, since long-term development cannot flourish in a situation like this. But we have to keep the long-term in mind, too, so that when this all ends we haven't just created dependency.
The protracted war has all but bankrupted the government, civil servants and police have not been paid since May, and everyone is on edge about another attack. And as the fighting continues and country sits on the brink of even more chaos, woman and children suffer more.
Going to Bentiu
The UNMISS (United Nations Mission in South Sudan) base in Juba is not too crowded in the morning — a group of peacekeepers run by doing some training; some people from Red Cross, some peacekeepers and UNICEF wait for flights. When I was here before, it was packed with people — tens of thousands of civilians had run into the UN compound for safety when the fighting started and were living here. Now it is less crowded because the civilians moved to a Protection of Civilians (PoC) location on the other side of the city.
We are heading up to Bentiu today. We make our way through the ramshackle waiting room. The children — Taniya and Franka (not their real names), sisters aged 15 and seven; and Peter, aged 10 — are happy and excited and nervous all at once as we sit and wait. "Let's go," says Taniya the eldest, while the younger ones doodle in our notebooks. And soon enough we've walked across the tarmac, into the UN chopper and are on our way north.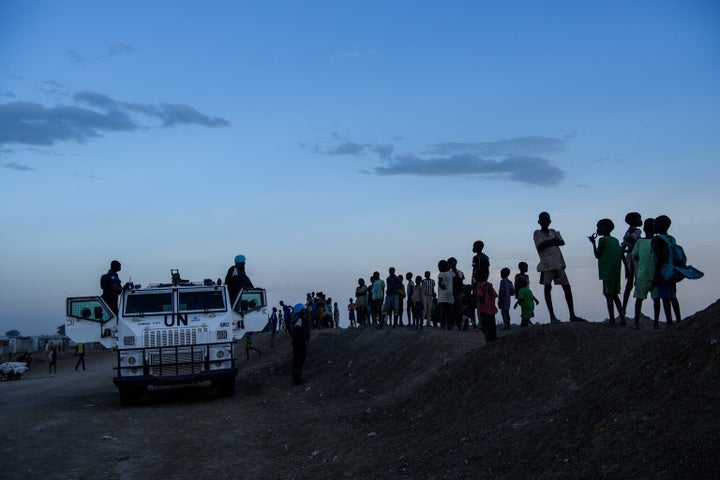 Bentiu is flat. The cars pick us up and take us to the UN compound and the Bentiu PoC, where people sought refuge when the fighting got too hard. The Bentiu PoC looks like a cross between a prisoner-of-war camp (with barbed wire fencing around the perimeter and watchtowers and strategic points along the fences and in the settlement too) and a refugee camp (tents; humble huts with plastic sheeting roofs, innumerable laneways and community latrines). The main difference from a prisoner-of-war camp is that here the barbed wire and the watchtowers keep the people inside safe from the armed groups outside. And these people aren't refugees in the legal sense, they are pastoral farmers who fled here for safety.
We go to the part of the PoC where the children's parents live. They get out of the car and then their parents are there, crying, hugging, laughing. The extended family and clan are there too, and soon women are dancing and singing and ululating. The children (who had changed into their best clothes before we got on the helicopter) are happy, but seem to be in shock as well. That figures. "I never thought I would see my children again," says the girls' father. The children probably thought they'd never see their parents either. No wonder they are in shock.
When the violence comes everyone rushes away. "In many villages," our child protection officer Soraia tells me, "when parents heard armed groups were coming they would take their children to the river and load them in boats so they could go to safety." I cannot imagine the level of desperation that would force you to make that choice, or the sense of despair that would follow.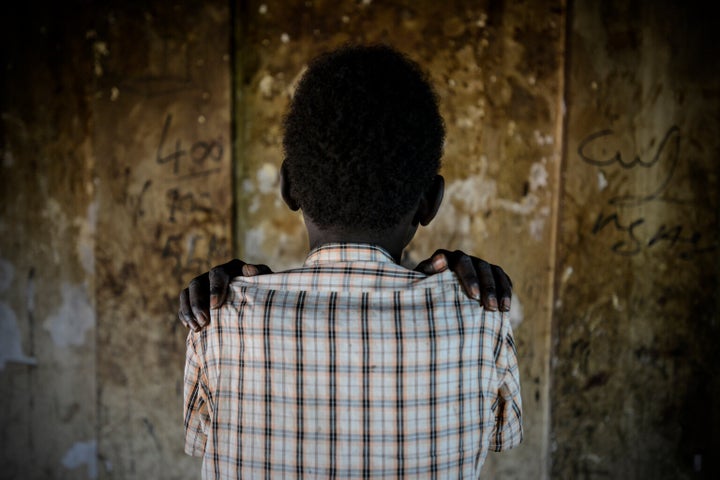 The violence has also caught children in other ways. Later, we met Edward, who had been kidnapped and forced into service with an armed group. After two years he managed to escape and return to his family here at the PoC. He is afraid to leave because he doesn't want to be kidnapped again. Edward is a young teenager. His voice hasn't broken yet. In Canada, he would be in Grade 9; here he has seen things no child — no person — should see. He will talk about his hopes of becoming a teacher; he will talk about wanting to learn; he will talk about telling other children not to be seduced into fighting by stories of valour and glory. But when we ask what life was like with the armed group, his words dry up. "It was bad," is all he will say.
Mustafa, the lively and committed man who is in charge of UNICEF in Bentiu, is smiling when we leave the PoC. "This is why we do our work. The big picture can look pretty bleak, and overcoming all the obstacles to get supplies here is tough, but seeing these children today, yeah, this is why we do our work."
David Morley is the president and CEO of UNICEF Canada. To help provide urgent support to the children of South Sudan, click here.
Popular in the Community