Trump haters (and there are many of you), brace yourselves.
The polls are showing Democratic contender Hillary Clinton as the odds-on favoured winner in Tuesday night's election, but the S&P 500 stock market index begs to differ.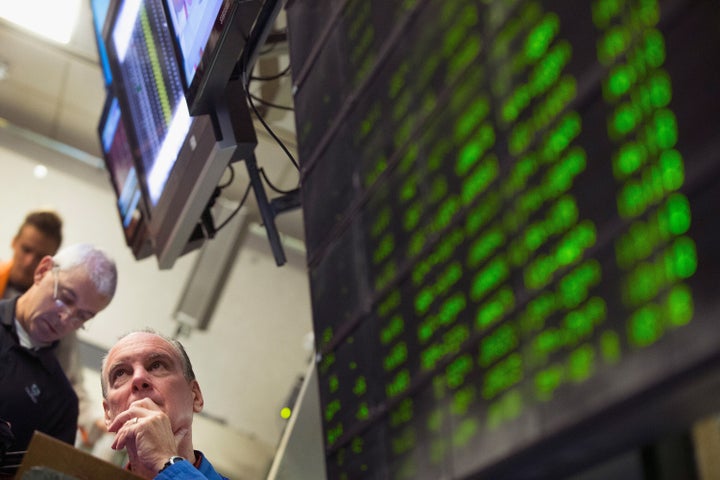 The index's movements in the months ahead of a U.S. election have been a reliable indicator of the outcome: When the S&P 500 is up in the three months before an election, the incumbent party controlling the White House (this year, the Democrats) wins, and when it's down, the incumbent party loses.
Well this year, the S&P 500 is down 4.5 per cent in the three months leading up to the election, predicting a Trump win.
But this index isn't a perfect predictor. According to Zero Hedge, it has accurately predicted the election outcome 86.4 per cent of the time — which means it's been wrong 13.6 per cent of the time. Here's Zero Hedge's chart: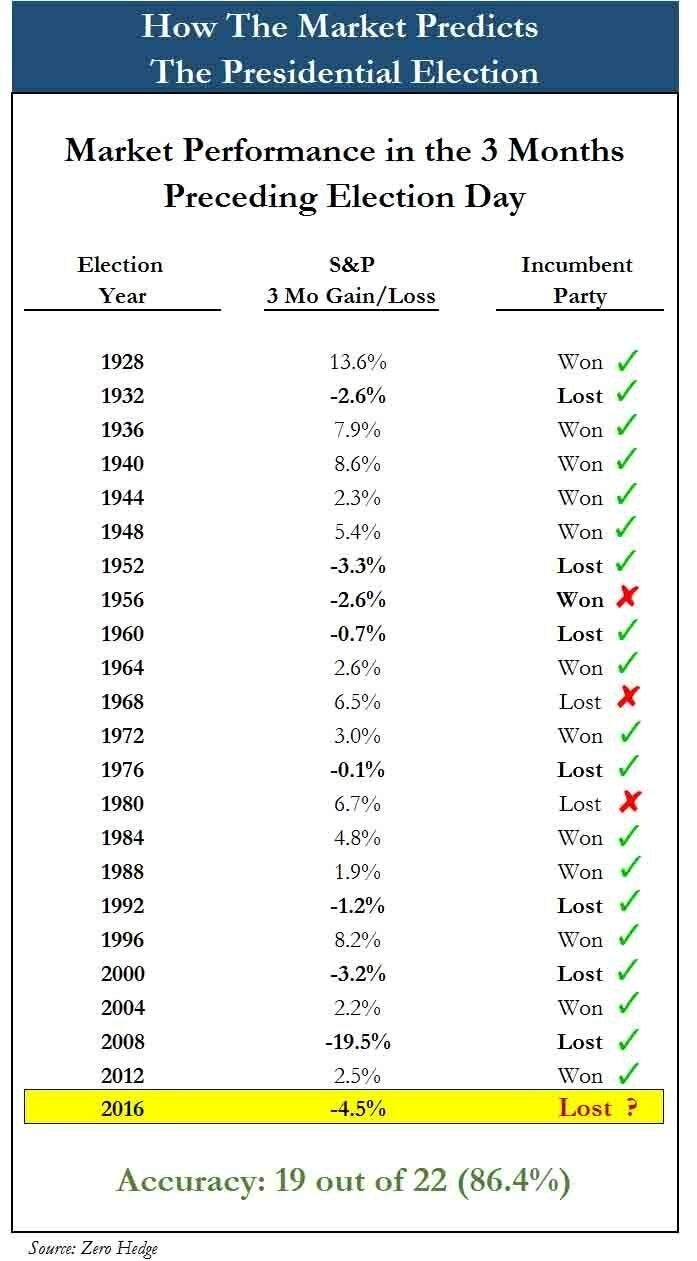 This year is shaping up to be one of those times when the S&P 500 was wrong. The most recent polls, released Sunday and Monday, show Clinton with a lead over Trump of three to six points, depending on the poll.
And not all indicators are pointing to a Trump win. Marketwatch looked at the U.S. economy's job performance, and found it also correlates with election results. It finds the incumbent party gets elected when job growth is strong, and is tossed out of office when it's weak. The one major exception was George W. Bush's win in 2000, when Bush beat the incumbent Democrats in the electoral college, but lost the popular vote.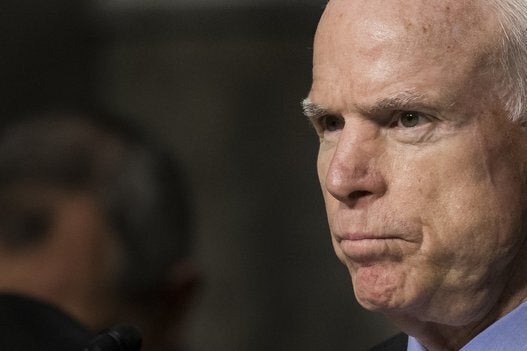 Republicans Who Have Withdrawn Their Support For Donald Trump