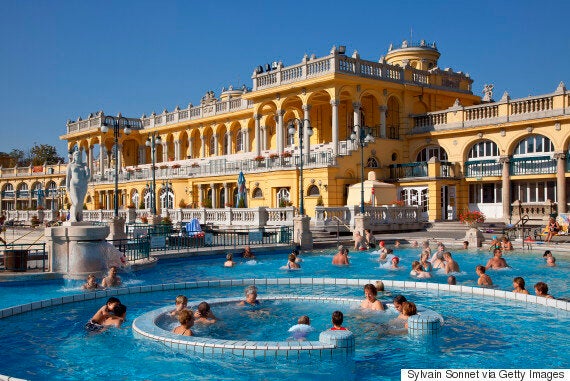 Going to a spa on vacation can be expensive, but you don't have to give up on the idea of indulging in treatments on your next vacation. Scoring cheap spa time may be easier than you think.
Savvy spa junkies can have their beach vacays and poolside massages, too. With a bit of planning and with these tips from Cheapflights.ca, you'll be saying "ahhh" on your next vacation.
Tips on scoring budget-friendly spa time on your next getaway
Get social: Be sure to follow hotels, tourism bureaus and spas in the destination you want to visit. Many resorts, tourism boards and spas use social media to market their services and offer exclusive deals like coupons, packages, promotions and flash sales.
Buy more: You can increase your chances of a discount or extra spa time by booking more than one service on the same day. If the spa menu doesn't include a section with packages, then ask. Most spas are happy to provide a discount for multiple treatments or add an additional service for free.
Bring friends: Enjoying a spa day solo can be relaxing, but bring buddies and you could score spa savings. If you plan to bring a friend or two, call the spa ahead of time to see if you can get a discount for your group booking. While many spas offer couples treatments, many are willing to extend the same offerings to duos and trios of friends.
Go local: Consider taking a staycation and see if local spas in your area offer province resident rates. The money you save by not booking a pricey hotel can be put toward your spa day.
Be an early bird: If you fell in love with being pampered on a cruise, committing to another one early (even while you're still at sea) is a good strategy as cruise lines typically offer incentives like cabin upgrades and onboard credits to passengers who book early. Just be sure the onboard credit can be used to indulge in spa services.
Get onboard early: Once on board the cruise ship, head straight to the spa for a tour and take advantage of discounts. Many shipboard spas offer discounts on the first day of sailing for spa services because it tends to be a slow day. While most passengers are busy settling into their cabins, you will get to preview the spa first, sometimes before the ship has left port, at a fraction of the cost.
Procrastinate: If your schedule is flexible, try booking your hotel or local spa day last minute. Many spas are eager to fill gaps in the schedule. It's worth a shot asking for a discount because, without your reservation, it's likely the spot would have remained vacant.
Search for deals: Check websites like Groupon and LivingSocial for deals on spa services. Be sure to read the fine print before you buy to ensure the deals include the services you want. Also, conduct a general Internet search for resort and spa promo codes. Even if you can't find a promo code for the spa, finding a promo code for a discounted stay at a resort will free up excess funds for a spa day.
Go to Asia: Booking a trip to destinations in Asia like China, Taiwan, Thailand and Vietnam is paradise for spa lovers, particularly those who like to indulge in massages. Depending on your destination, a quality, hour-long foot massage or a comprehensive two-hour body massage can cost as little as $10. With prices this low, you can afford to get a massage every day!
Buy a package: Before booking your hotel stay, check the resort website for any package offerings. Oftentimes, guests can get a massage or other spa service for a few dollars more per night and far less than what you would pay for adding a trip to the spa post-booking. If you're staying at a timeshare, ask about owner discounts for any nearby spas.
Be neighbourly: Staying at a hotel that doesn't have a spa? Ask the concierge if your hotel has relationships with other resort spas or local spas in town. Many spas have arranged discounts with hotels to get guest referrals. If you're staying at a hotel that is part of a chain, inquire if other sister properties nearby have spas and do some comparison shopping. Consider going to a less luxurious hotel for spa treatments (say a three-star resort versus the four-star hotel you're staying at), as the prices may be lower for virtually the same treatments.
Go early: If you're headed to a higher end spa, chances are it has a sauna, steam room and more. Arrive 30 minutes or more prior to your appointment to have time to settle in and enjoy the facilities for free, extending your spa time.
Be a fan: Sign up for hotel and spa newsletters and their loyalty clubs to earn points to get free treatments.
To find out more on where you can go to get pampered on a budget, go here.
Follow HuffPost Canada Blogs on Facebook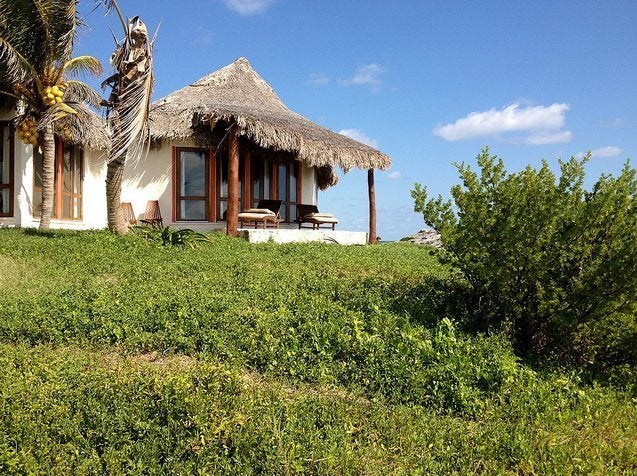 The World's Most Affordable Destination Spas