Chris Hadfield may no longer be aboard the International Space Station, but a spectacular photo captured by a Vancouver photographer on Sunday night shows that the station still inspires a sense of wonder.
Alexis Birkill was taking photos of the Point Atkinson Lighthouse in West Vancouver when he decided to stay out a bit later and do some star photography.
As a subscriber to NASA's "Spot the Station" service, he knew that the ISS would make a pass in the sky near Vancouver that night. The station appears particularly bright just after sunset or before sunrise when it is lit but the sky remains dark, he wrote on Facebook.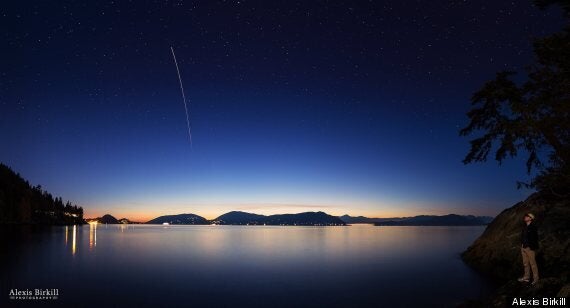 The photo, which shows the station travelling across the sky in a streak of light, was captured in a series of shots from different times, blended together.
First, Birkill took a five-photo post-sunset panorama at 7:20 p.m. He then shot the station at 7:51 p.m. and followed that up with a five-photo panorama of the night sky at 8:30 p.m.
He then put the shots together to produce an image of the ISS cutting a bright trail through the night sky
Birkill is not the only photographer to catch spectacular space near Vancouver recently.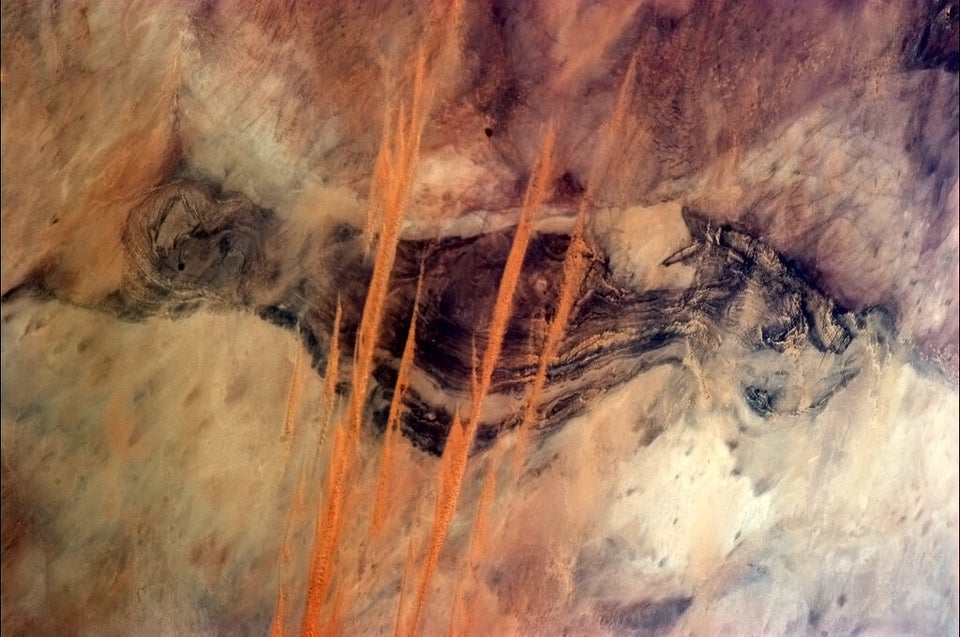 Chris Hadfield's Best Photos From Space