The harrowing footage of the derailment near the city of Santiago de Compostela, which appears to have been taken by a security camera, was uploaded to YouTube Thursday but removed soon after for violating the website's policies. The video was quickly reposted by others.
It appears the video was leaked, as rail line operator ADIF has insisted it did not provide the video to anyone and that any such records are given to police.
El Pais has reported that investigators believe the train was travelling at more than twice the speed limit of the curve where the crash occurred.
The derailment happened as Santiago de Compostela prepared for the festival of Saint James, an event that draws thousands of Christian Pilgrims to the city.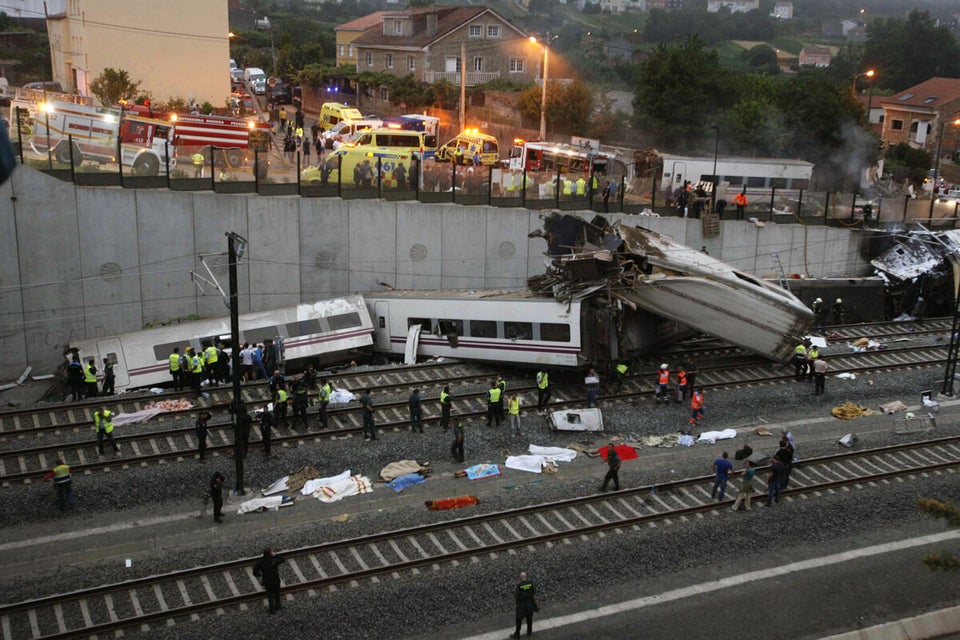 GRAPHIC: Deadly Train Crash In Spain
Popular in the Community