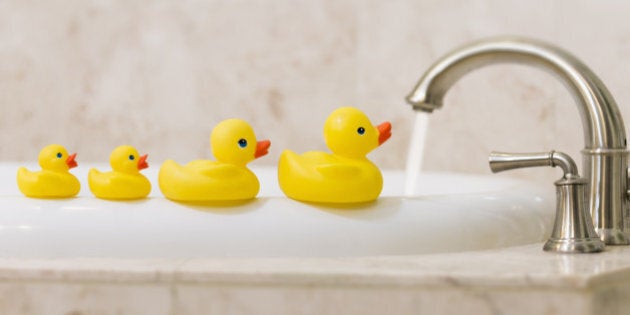 There are two main rooms in any family home, special needs or not, that have the most usage. Those rooms, for lack of glamour, are the kitchen and bathroom. Yes, I mention the bathroom, because it is a room that a lot of us spend time in, but when you are the parents of a special needs child, you need A LOT of time in the bathroom.
This time is usually spent, though not always, in the early years when they are toilet training. Ah yes, those were fun years, sitting on the floor in front of them on the toilet, reading stories, trying to keep them entertained so they would produce a pee or poop in the toilet. It's challenging for any little child to sit on the toilet, a child with special needs like autism, is usually near impossible when they are little. Two minutes feels like two centuries for them. But I digress.
One thing that works for most special needs families (or really any families with small children), are ambiance. Like with anything, nice ambiance in a restaurant makes people enjoy the food more, nice ambiance in a store has customers reporting a positive feeling when buying merchandise. Well, by that same reasoning, a nice bathroom ambiance could have your child feel more comfortable doing nature's duty and feeling good about themselves. After all, it is a room they will be spending a considerable amount of time in. So here are five suggestions for making your bathroom more special-needs friendly:
2.Have a nice basket of children's toilet training stories nearby: Reading and looking at colorful pictures can help distract a lot of children from the task at hand. Parents too would be able to read and talk with their children about the pics, and how everyone has to learn this most basic of tasks one step at a time.
3.If they'll tolerate it, have some soft music playing in the background, like relaxation music, classical music, or make your own music and sing to them: Music works on a part of the brain that stimulates learning, language, and again like reading, helps children to relax and focus on something else. It helps to pass the time too for both of you.
4.Hypoallergenic kids soap with cute containers: Make sure to have kids style hand foaming soap wash so it adds a cute touch. If you don't like what the stores sell, you can buy your own hypo allergenic soap, a cute dispenser at the local store, and decorate it with your child's art to make it fun.
5.Sensory tools, objects and toys for them to play with: Think squeeze or stress balls, figurines (if they are older), stuffed animals for comfort, or even thera-putty or play dough to hold and mold. On another note, make sure to wash all articles promptly afterwards. Also, don't forget to include a necessary part of the toileting experience: toilet paper! Yes, this piece of paper can be part of the sensory routine. Have the child squeeze it, make artwork or little people with it (no glue or markers though.) Kids love novelty, and this, in addition to specific toilet training protocol you can follow to help special needs kids train according to their therapists, could help bring your child to toilet training success. It's fun if the process seems more like a game than work, right?
So good luck with your toilet training, and here's wishing you as a parent more time in another room in the house, the kitchen, where you can enjoy that much anticipated cup of coffee or tea or glass of wine, after your day of training too.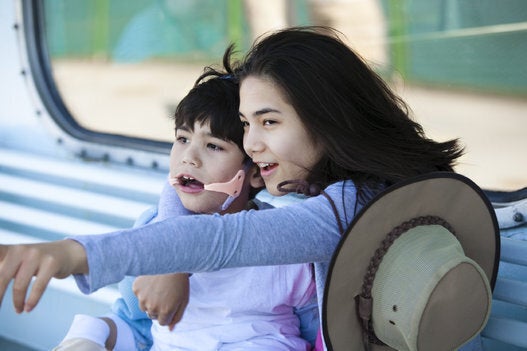 10 Things Parents Of Kids With Special Needs Wish You Would And Wouldn't Do
Popular in the Community