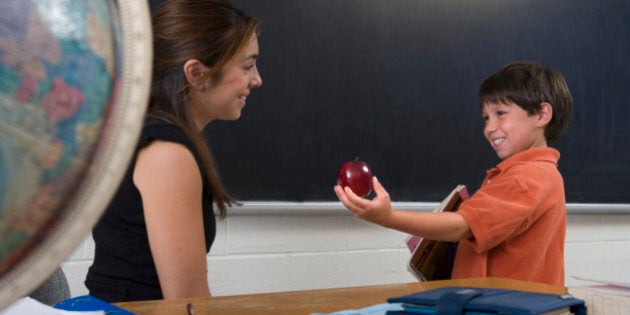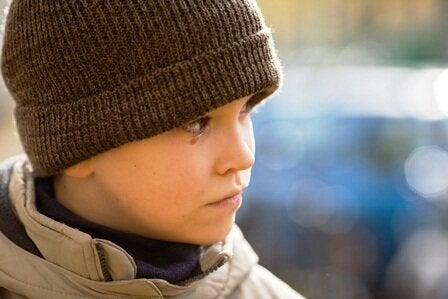 My son's face was as bleak as the February afternoon, as he picked his way across the icy playground toward me.
"She's leaving!" he blurted out, his face incredulous. "And school is never going to be good again."
Gavin and his Grade Four classmates had just learned their beloved homeroom teacher would be leaving for the rest of the year, for health reasons. They would be getting a new teacher -- as yet unnamed -- the following week. A blank face ushering in an uncertain future.
"Is it too late to switch back to my old school?" my boy asked in bed that night, a tear trickling down his cheek. I knew where this was coming from. Like most of his classmates, Gavin had changed schools that year, to enter a program for children who had tested in the very high range intellectually. Many had arrived in this new school knowing no one, trailing complicated histories in their wakes. It's not easy to fit in when you're both new and different. And now, there was to be another major change.
It could have been a dreadful second half of the year, if not for the new teacher who walked through the door the following week.
Ms. Harquail was young, bright and beautiful. She brought more than enough energy, passion and ideas to challenge even the most demanding students -- right through one of the longest Canadian winters on record. She had the grace to accept that, in that particular moment in time, she wasn't the students' first choice. She knew they were in a type of mourning, and would need time to adjust. Ms. Harquail patiently loved them right through it, and the students now love her dearly in return.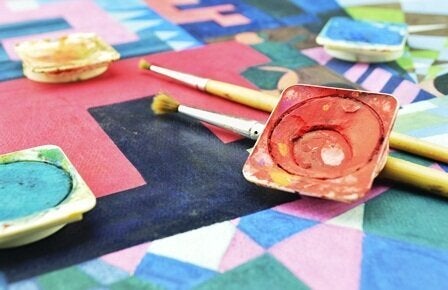 In the four months since that bleak February day, the sun has come out once again in Gavin's classroom. Ms. Harquail has guided students through the tough new math, their first nerve-wracking presentations at the school history fair, and projects on highly unusual animals around the world. She's helped them talk through personal challenges and behavioral issues, and adapt to both life changes and new medications.
Her passion for issues affecting native Canadians has been contagious, something she's shared through lunchtime art programs any student can attend. We miss Gavin's former teacher, but it's so hard to imagine life without Ms. Harquail.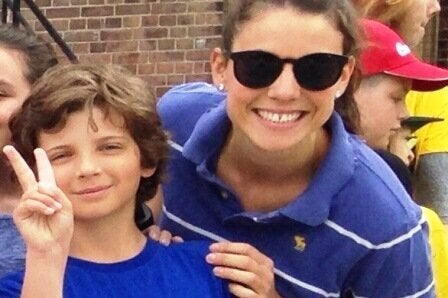 Gavin and his amazing Grade Four teacher, Ms. Harquail, at a school fun day last week.
How do you thank a teacher for everything she or he has meant to your child? It could be a homeroom teacher like Ms. Harquail, who entered a tough situation and somehow made everything okay. It might be the music teacher who engaged your son when no one else could. Or the gym teacher who encouraged your self-conscious daughter to join and succeed on a team.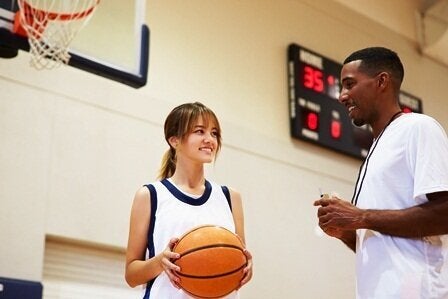 No matter who that special teacher is, they've likely received their fair share of mugs, wine and chocolates over the years. This year, what about something a little more meaningful? Here are five suggestions for meaningful teacher gifts:
Gather photos of your teacher with the children and assemble a small photo album. It could be an online version she could share with her friends. Include captions if you can, so the teacher will always remember the year with your child.
Write a letter to your teacher, telling her what she has meant to your child and family this year. Perhaps recall two or three things you really appreciated. Encourage your child to draw a picture to go with the letter, sharing something from the year that they'll never forget.
Make a donation in her honour, considering the teacher's personal passions. Given Ms. Harquail's interest in native Canadian issues, we'll donate through the World Vision Gift Catalogue, supporting after-school programs for children here in Canada. Aboriginal children are among them. You can also honor your teacher with art, music or classroom supplies for children in developing countries.
Give books or a gift certificate for a local bookstore. Your teacher can either enjoy reading in the summer, or buy something special to add to her classroom for next year.
Bake bread, muffins or scones for your teacher's first breakfast of the summer vacation! The treat will be welcome during that first leisurely morning, as the teacher begins her well-earned break.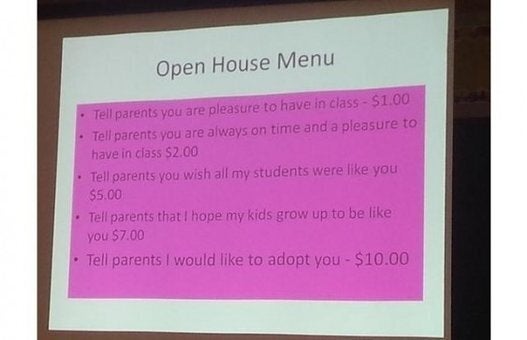 12 Teachers Every Kid Should Have