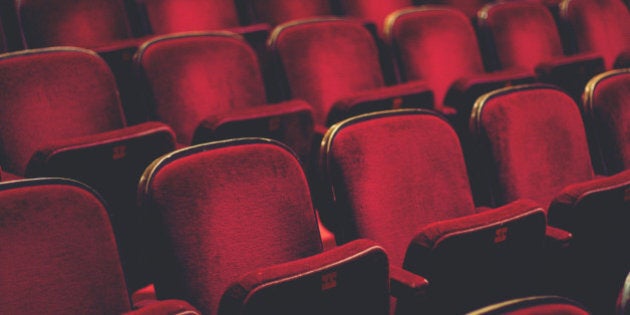 Imagine watching a movie made by someone with autism, rather than about someone with autism. Wouldn't that be a refreshing change from the norm?
For too long the only cinematic reference out there was Dustin Hoffman's Rain Man. Even Claire Danes's brilliant portrayal of Temple Grandin in the biopic was still just that: a portrayal.
Individuals with autism found themselves the subject of countless documentaries and feature films rather than the creators and the mavericks calling the shots. Spectrum Productions is changing that.
Back in 2011, Montreal-based educators Liam O'Rourke and Dan ten Veen ran a weeklong filmmaking camp for a handful of kids on the spectrum. "They wanted to make movies, and we started exploring this with them," recalls O'Rourke. So blown away by the sheer talent and unique vision of their students, O'Rourke and ten Veen decided to ditch their day jobs in order to direct their attention to teaching filmmaking.
Before long, that summer camp morphed into a full-time operation, providing a plethora of employment and training opportunities for youth with Autism Spectrum Disorder (ASD).
"Things have come a long way," admits ten Veen. Indeed. Five years on, the non-profit now boasts a team of professional editors, animators, and a wonderful community supporting programming to hundreds of youth with ASD. "The quality of productions is really astounding," says ten Veen.
For ten Veen, it has been an emotional ride. "Seeing that [work] come together, with a lot of humour and comedy, is dear to my heart."
For these young filmmakers the thrill lies not only from seeing their ideas come alive on screen; it's from knowing they've had full ownership over the entire process -- from scripting and starring, to producing and directing, even sound effects and costume design.
Whether it's a cooking show, a Disney spoof, or even a new breed of superheroes, whether it's dark or funny, what you see on screen is all theirs. And that's what makes it such an exciting and singular organization.
"The filmmakers feel safe to express themselves honestly, and they may not experience that any other place," says Spectrum Productions Board Member and proud parent, Jennifer Bell.
But perhaps 18-year-old producer Robert puts it best: "[The experience] has been a big help for me. I can finally find a place I call home."
For kids who in all likelihood have grown up being told how to act and how to think at every turn -- kids who have effectively been told they need to change in order to fit in to society -- having this kind of artistic freedom and validation is a huge deal. It's also about time.
Members of the autistic community are finally moving behind the lens to share their own stories with the world. We are watching.
Follow HuffPost Canada Blogs on Facebook