There's no better way to enjoy the Canadian delight that is poutine than to inhale insane amounts of the dish in a short amount of time.
That's one school of thought anyway.
Smoke's Poutinerie took its plaid trailer across the country to host a poutine eating contest, hoping to find someone that could compete in Toronto's world poutine eating championship this fall.
Sure, the corporate event highlighted the chain's menu, but it also exposed plenty of people willing to see how much fries/gravy/cheese curds they could cram down their throats.
In the spirit of "handy tips for life," Tim "Gravy" Brown — described as a professional poutine speed eater — shared his secrets to winning such a competition in the video above.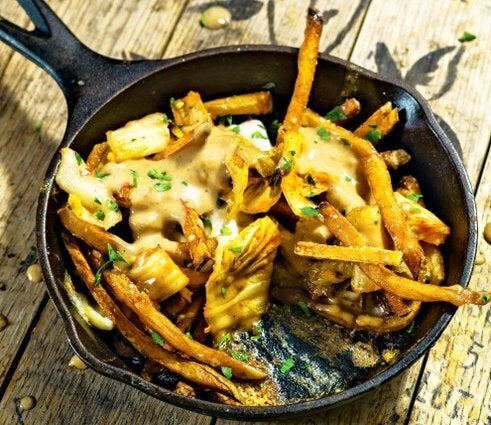 How To Make Your Poutine More Exciting