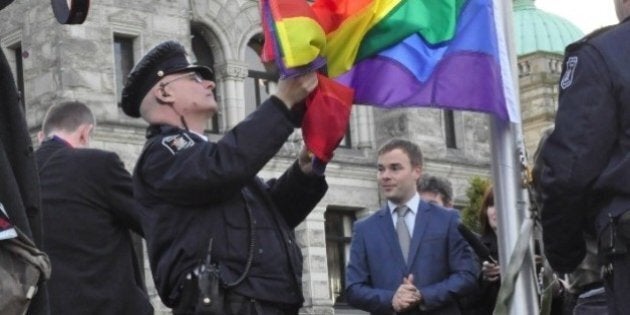 B.C. MLA Spencer Chandra Herbert says his assistant and office were attacked by a man who was apparently angered by the presence of the rainbow flags that are a symbol of gay pride and support.
The man had entered Herbert's Vancouver constituency office on Friday, demanding to see the NDP MLA.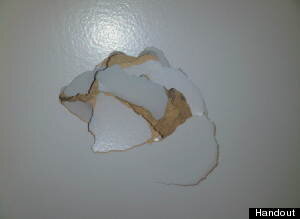 "After expressing his hatred towards the rainbow flag which flies at the community centre across the street, and the rainbow flag in my office, he shouted homophobic slurs at my constituency assistant, punched a hole in my office door, and then assaulted him," read a statement from Herbert's office on Monday.
The 53-year-old man was drunk and allegedly punched Herbert's assistant in the face, said Vancouver police in a news release. He was arrested and has been released without charges, pending a court appearance in April.
The incident is being investigated by the force's Hate Crimes Unit.
"My assistant is recovering from the incident, but we are both shaken and shocked that someone felt it acceptable to express their hateful views by assaulting a government worker and damaging government property," continued Herbert's statement.
Vancouver's West End, where Herbert's office is located, is home to a vibrant gay community. The city's pride parade winds through the area every year, and a rainbow crosswalk was painted on a West End intersection last year.
Herbert, who is gay, said he will continue to "proudly raise the rainbow flag as an expression of equality, dignity and human rights for all."
UPDATE - March 3, 2014: Michael Melvin Williams, 53, has been charged with assault and mischief under $5,000 in the alleged attack, said Vancouver police in a news release.
Like this article? Follow our Facebook page

Or follow us on Twitter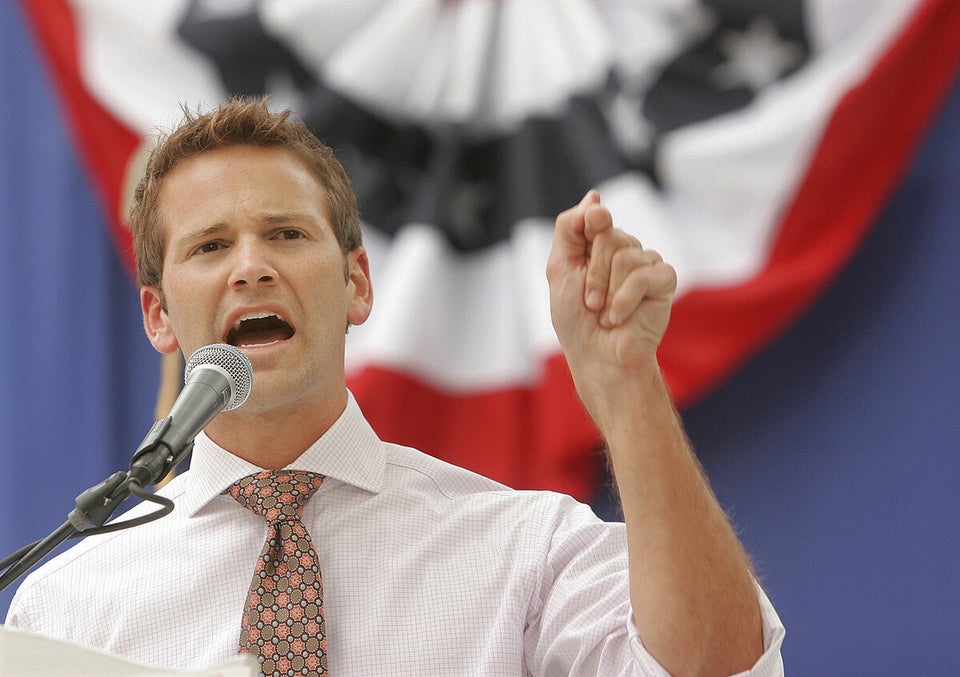 17 Politicians Who've Faced Gay Rumors Or Scandals