A Swedish wildlife photographer has captured some photos of the rare spirit bear in B.C.'s Great Bear Rainforest, but refuses to divulge the animals' exact location so they remain undisturbed.
Tom Svensson's photos were published in the Daily Mail earlier this week. He said the group, seen eating fish, was very calm.
One in 10 black bears has white or cream-coloured fur. They are not related to polar bears.
This subspecies of the black bear has come into the spotlight of late, as the proposed Enbridge Northern Gateway pipeline route is planned to run near the Great Bear Rainforest. Native groups and pipeline opponents say the bears and other animals will be negatively affected by a pipeline. It's believed only a few hundred spirit bears exist.
"We need to stop the pipeline so our children also can see them," Svensson wrote on his Facebook page about the spirit bears.
In September 2013, another wildlife photographer, Nick Garbutt, captured these majestic spirit bear images: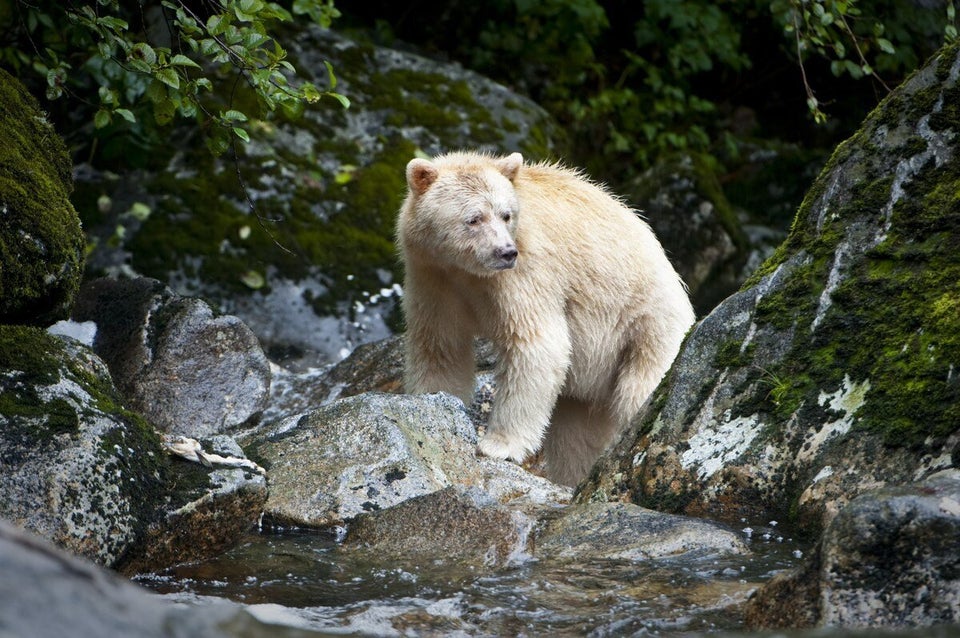 Spirit Bear In Great Bear Rainforest
Like this article? Follow our Facebook page

Or follow us on Twitter