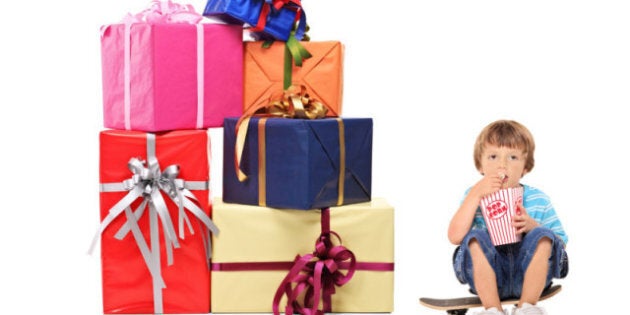 How many gifts do your kids get under the tree each year? Two? Five? Ten? A dozen or more?
For parents during the holidays, it can be tough: we don't want to spoil our kids, and we don't want to go broke doing it. But at the same time, we're looking forward to seeing their excited faces as they tear into that special item they've been longing for.
"I think we do need to be more conscious of the impact of giving our kids too much, and also about giving them whatever and whenever they want," she said. "When we give our kids too much, we teach them to expect, not to give."
For this reason, says Dimerman, she's not a fan of wish lists -- a common way parents find out what their children would like.
"I think they are a recipe for disappointment if a child doesn't get exactly what he or she wants," she says. "Most children have cupboards full of toys and games and either complain that they have nothing to do, or spend their time on one or two electronic devices and ignore everything else."
Check out these ways to help others around Christmas. Story continues below: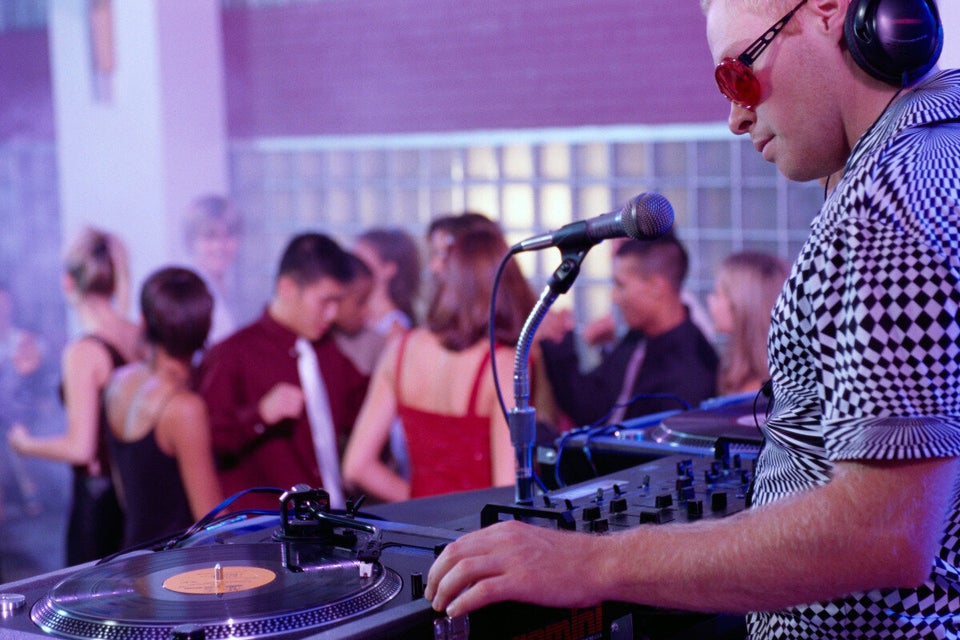 Kids Helping Out
Dimerman says this kind of overindulgence can create kids who aren't appreciative when they receive something new, or aren't able to appreciate simple things. She does acknowledge it may not be the easiest thing for parents.
"If parents consider that there is an upside to not getting children everything they want, then they may feel less guilt," she notes.
"It's not just about Christmas, it's asking, are we as a family contributing to the community?" says Cathcart-Ross. "Are we teaching our children to have social interest or are we teaching our children about ego interest and comparing, competing with their siblings and friends?"
If your reasons for cutting back are because the family budget is tight, says Cathcart-Ross, you should explain to your kids "the needs of the situation."
"Tell them, 'we've decided we need to cut back, so you can pick one thing on your list that you will get for sure, plus a few little surprises in your stocking or the Christmas cracker at the dinner table,'" she says.
If, however, you're cutting back because you think your kids are too focused on gifts, Cathcart-Ross suggests you emphasize the family traditions around the holiday season rather than the Christmas morning booty. After all, as she says, "You control the expectation."
"There may be some griping and complaining, but the parents lead the family on these things," says Cathcart-Ross. "Get the kids engaged and involved, and ask them, 'What can we do to make Christmas special?'"
Create family traditions, says Cathcart-Ross, whether it's inviting friends and family for a Christmas eve potluck dinner, heading out for a family skating or tobogganing party, or helping fill Christmas hampers for families in need.
"The wonder of childhood are the rituals a family holds, and those are mostly the things they will carry on to their later life and their families," says Cathcart-Ross. "That's what makes it a celebration and an event, rather than tearing paper off boxes all morning."
Popular in the Community