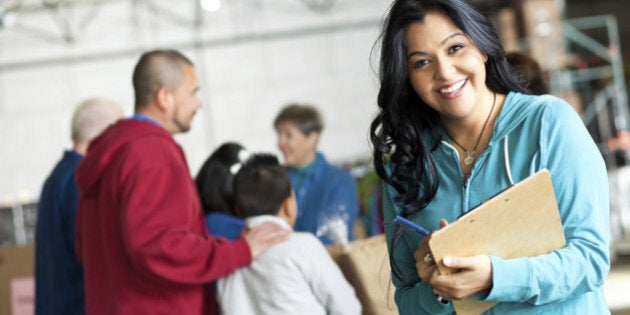 Toronto's response to the Syrian refugee crisis, the biggest humanitarian emergency of our time, has been nothing short of exemplary. Leading the way in academia is Ryerson University, which formed the Ryerson Lifeline Syria Challenge, made up of students, faculty and staff involved in sponsoring refugees and helping them resettle in Toronto.
The initial goal of the challenge was to sponsor 10 families through 11 sponsorship teams, each to support a refugee family for up to one year at an estimated cost of $27,000. Then the University of Toronto, Ontario College of Art and Design University (OCAD U) and York University joined Ryerson, bringing the collective goal to 75 refugee families of 300 people.
Ryerson's leadership on the Syrian refugee crisis sets a great example for community engagement. Here are some reasons businesses should follow suit.
Engaged employees are happier employees
Employees want to be inspired by their leadership. A survey by Achievers, a cloud-based employee engagement platform, shows that 51 per cent of employees are not happy at work while 57 per cent are not motivated by their company's mission.
Engaging staff in a cause that matters to them is a win-win for both company and employees. Companies with high employee engagement report more productivity and lower absenteeism and turnover.
"Employees who are engaged in their communities and careers are happier employees. And happiness generally equates to greater productivity and loyalty in the workforce," writes Cary Selby, managing partner of Richter LLP, of his firm's experience with workplace volunteering.
Strengthening brand identity
Being socially responsible enhances corporate reputation and fosters trust with key stakeholders. According to a study by the Reputation Institute in New York, our "willingness to buy, recommend, work for and invest in a company is driven 60 per cent by our perceptions of the company." Ryerson's engagement in the refugee cause, for example, reinforces its brand story as a city-building university and promoter of inclusion.
Another example is Wind Mobile, which seems to understand the business benefits of community engagement. The mobile carrier is offering Syrian refugee families arriving in Toronto over the next two years a mobile phone and two years of service, free of charge. Wind has invited consumers to donate used phones towards the initiative.
Not only is that initiative a great way to give back to the community, it's also great PR and a smart customer acquisition strategy. Almost four out of five customers reportedly stay with their mobile phone carrier when they buy a new phone.
A company culture that cares about the community is important for millennials, who are expected to make up 75 per cent of the global workforce by 2025. According to the Deloitte Millennial Survey, a "sense of purpose" is part of the reason six in 10 millennials chose to work for their current employers.
That sense of purpose is also critical for millennial consumers. Research shows that nine out of 10 millennials would switch brands to one associated with a cause while two-thirds use social media to engage around corporate social responsibility.
Leadership at the top is key
Most notable about the Ryerson Lifeline Syria Challenge is having members of the university's senior leadership team spearheading the initiative, including interim president Mohamed Lachemi. That sends a strong message to stakeholders that the organization cares about the cause.
"I am especially moved by the fact that over 400 students, faculty and staff are giving their time and energy to the challenge as volunteers. Three hundred of these are students," writes Dr. Lachemi, who is sponsoring a Syrian family -- a woman and her two children.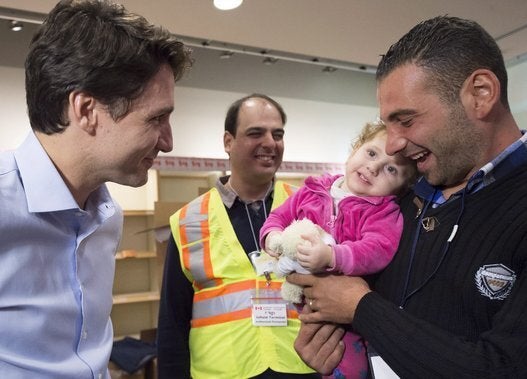 Trudeau Greets Syrian Refugees
Popular in the Community