Sports Illustrated's swimsuit cover has left fans speechless and got them talking at the same time.
The magazine has chosen not one, but three women to be on the cover of its swimsuit edition, but the women featured all have different body types.
UFC fighter Ronda Rousey and models Ashley Graham and Hailey Clauson will each be featured on their own separate covers.
Host Nick Cannon called the three women to the stage during the reveal on TNT, and their mouths fell open when the covers were unveiled.
The multiple covers are a definite nod to body positivity. By celebrating Rousey's athletic build, the slim Clauson, and Graham, the size-16 model who prefers the term "curvy sexalicious" to "plus-size," Sports Illustrated is embracing women of varied shapes.
In a Facebook post, Graham wrote, "This cover is for every woman who felt like she wasn't beautiful enough because of her size. You can do and achieve anything you put your mind to."
"All three women are beautiful, sexy and strong. Beauty is not cookie cutter. Beauty is not 'one size fits all,'" assistant managing editor MJ Day explained via the SI website.
Rousey is also making a mark as the first cover girl to appear wearing only body paint. Sports Illustrated is no stranger to "dressing" their models in nothing but brushstrokes and paint in photo spreads inside the mag, but Rousey, shot by photographer Frederic Pinet, appears boldly on the cover in a fabric-free creation.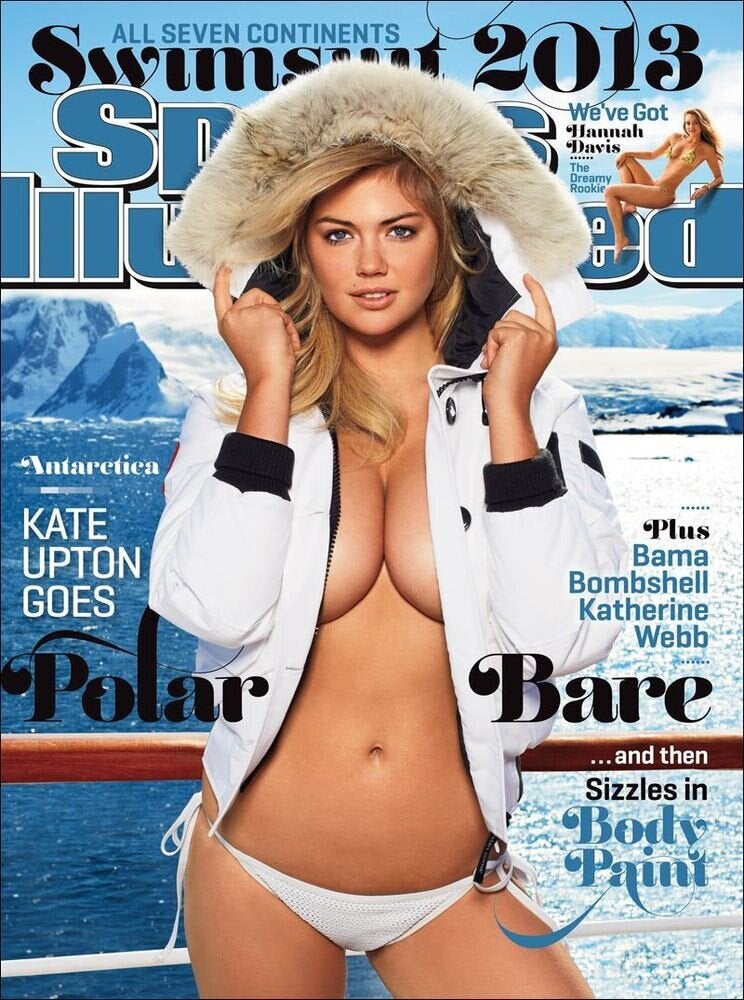 Iconic Sports Illustrated Covers
Popular in the Community