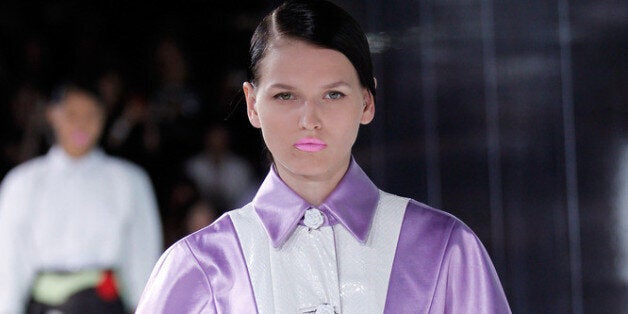 Spring is only a season away, but come January, we'll be at no loss for what the season has to offer. Even though there may be a couple months before you can wear anything, here are the spring 2014 fashion trends you can look forward to when the snow clears away.
Story continues below slideshow: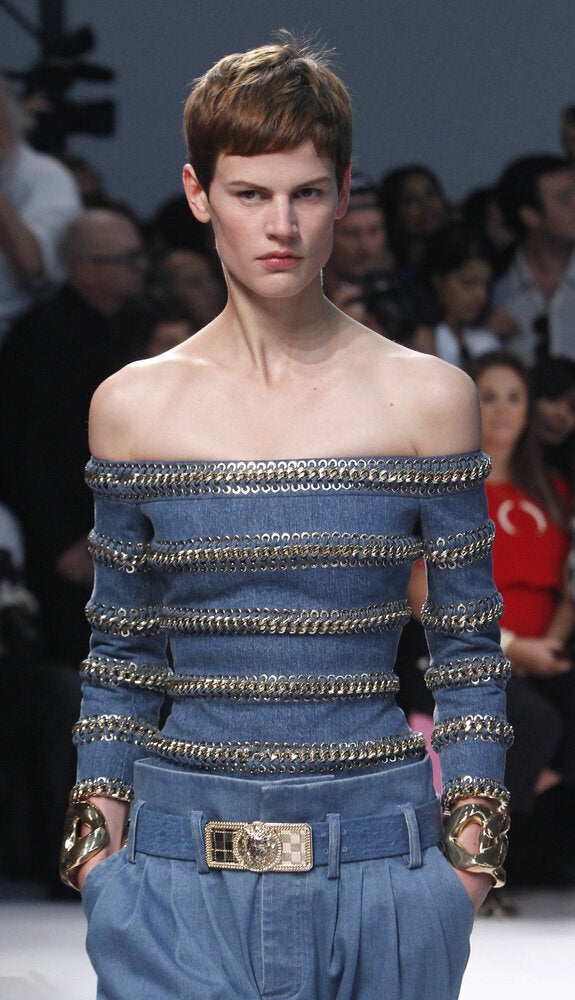 Spring 2014 Fashion Trends
There's always an "it" decade, but we all knew the '90s resurgence wasn't going anywhere. (Keri Russell is on a hit TV show again, for heaven's sake.) That's why come spring, you can stock up on an array of 1990s-inspired looks. Case in point: Balmain saw metallic-embellished denim, and Rodarte showcased flannel and overalls. (Bonus points if anyone finds an old Nirvana shirt at a thrift shop.)
So what's the natural companion for cropped shirts? Wide-legged and baggy pants, as seen at shows by Karen Walker, Charlotte Ronson and Alexander Wang. Wearable with the spring's button-ups, crop tops, cropped jackets, and, well, most pieces, the pants also work with everything from heels to oxfords, making them a go-to of the season. Also, a reason to ransack our moms' and Nanas' closets for their '70s wear.
Meanwhile, in a land far from the brightness of sportswear are tea-length skirts, as seen in shows by Proenza Schouler and Alice + Olivia. However, while the style (seen from the '40s to early '60s) could be seen as a novelty throwback, each label brought them into 2014 in their own way: The former saw metallic fabric, while the latter paired theirs with a crop top. This season, you can – and will (just try and stop you) – have it all.
As for what a shift blouse is? Well, in the words of Samuel L. Jackson in "Jurassic Park": "Hold on to your butts." The equivalent of a dressy t-shirt, designers like Calvin Klein used it as part of a two-piece suit – even though you can also use the piece to dress up jeans or shorts if you're not into wearing just a plain cotton V-neck. Also, boxy like the crop jacket, you can wear both together – or take solace in knowing you can eat as much as you want during the holidays, and no one will ever know come spring.