Blimey: we're flexing our central heating like a climatic yoyo. One minute we're wrapping up and adding layers, the next opening windows to let fresh air flood in.
Seriously, though, who could ever know, with any degree of certainty, what to grab from the closet? And of course the same confusion reigns domestically.
So, take a tip: as the mercury balances, now is the perfect time to dust away those winter cobwebs and embrace a warmer (or so we certainly hope) future.
Here are 12 tips for a tip top tidy.
Stash cleaning materials in a carrier that can be easily lugged around. A hipster thrilling old school housekeeper's basket is ideal due to its solid (typically metal) construction that guards against product spills.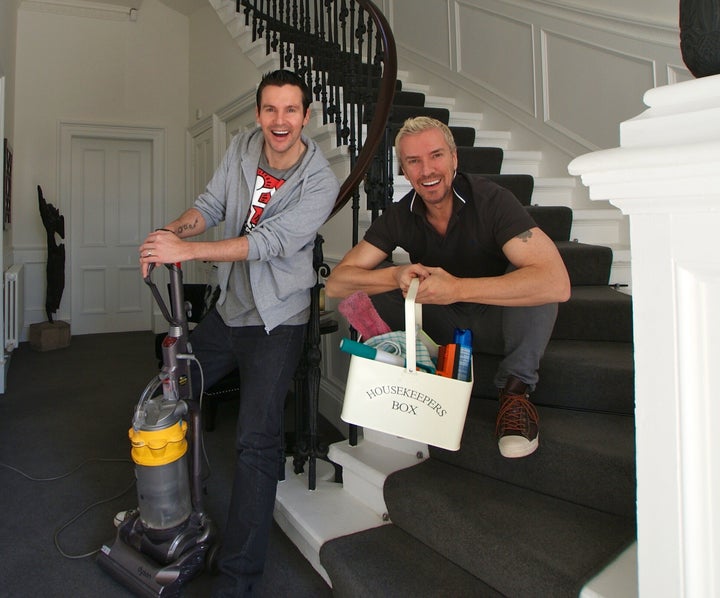 For sparkling windows, try your granny's tip: newspaper and vinegar. Sure, the odour might be (temporarily) reminiscent of a back street chip shop, but boy: your glazing will sparkle.
The average light bulb collects loads of dust and greasy residue, particularly in kitchens, so whip 'em out and carefully clean. You'd be amazed how much brighter your rooms will seem post sparkle.
Touch up walls by dry brushing original latex over scuffs and marks, or use a Mr. Clean Magic Eraser (or generic supermarket equivalent) to minimize the problem. Take it from us: products like these are incredible and help wipe away even stubborn spots. Lady Macbeth swears by them.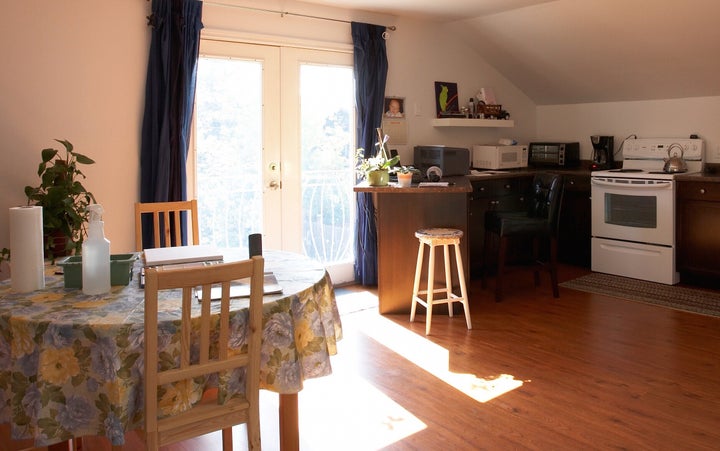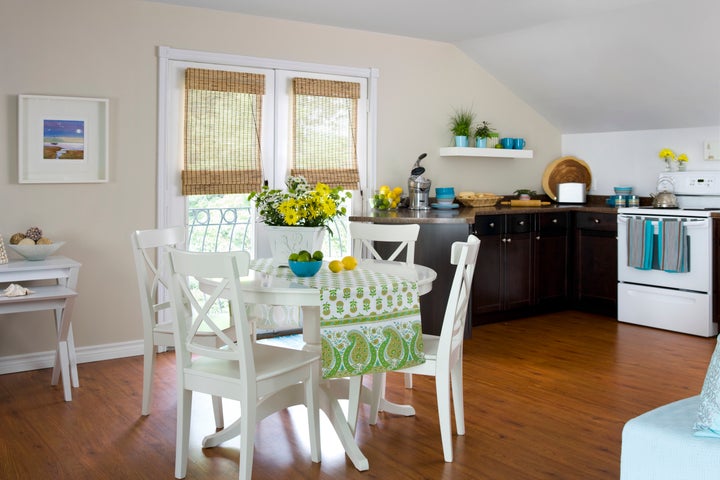 Steam or vacuum your bed. Theoretically, your nap nest / passion platform should be flipped each and every month, but, if you've neglected this, now's the time to make amends.
Swap winter clothes for summer garb, then vacuum pack and store un-seasonal kit until the thermometer goes into reverse.
You can tackle two things at once! While linens are washing, clean your bathroom to within an inch of its life. And, when duvets are drying, run a damp cloth along skirting boards to further freshen proceedings.
Deep clean carpets, paying attention to under furniture areas. Ensure, pre kick off, that your sucker is utterly spotless to avoid that 'dirty vacuum' pong: wiping down the dust canister with a mild solution of Bicarbonate of Soda will help alleviate the nasty niff.
When it comes to shelving, curation is everything. Lose the clutter, and tie colours together to build smart identity. Less, as always, is more.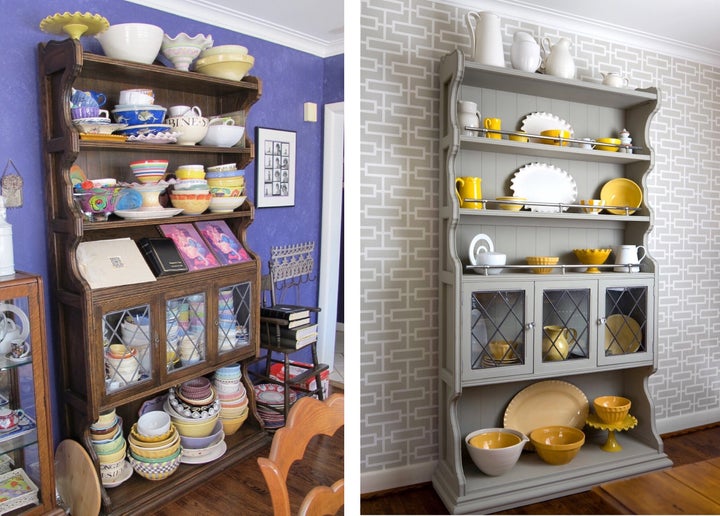 Fill your tub with hot water, add a litre of white vinegar and leave to cool. When you pull the plug, rinse with a cloth soaked in lemon juice and embrace the gleaming finish.
In the home office, lose accumulated papers and magazines (salve your environmental conscience by recycling where possible,) file bills neatly and give your work zone a once over it won't forget. Colour coordinate storage to simultaneously add decor and order.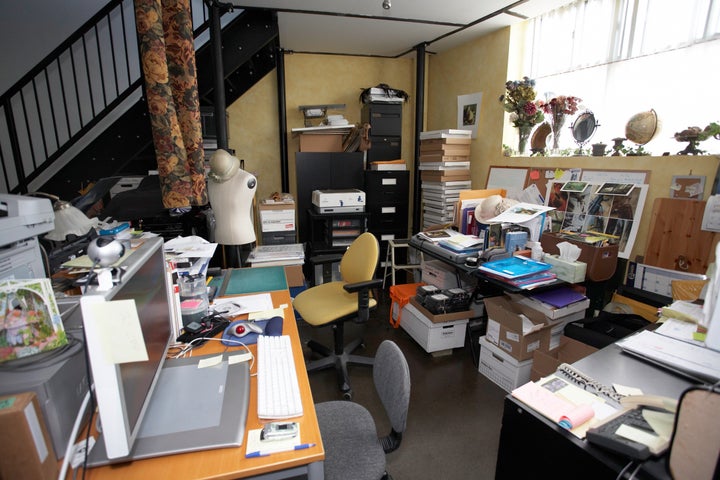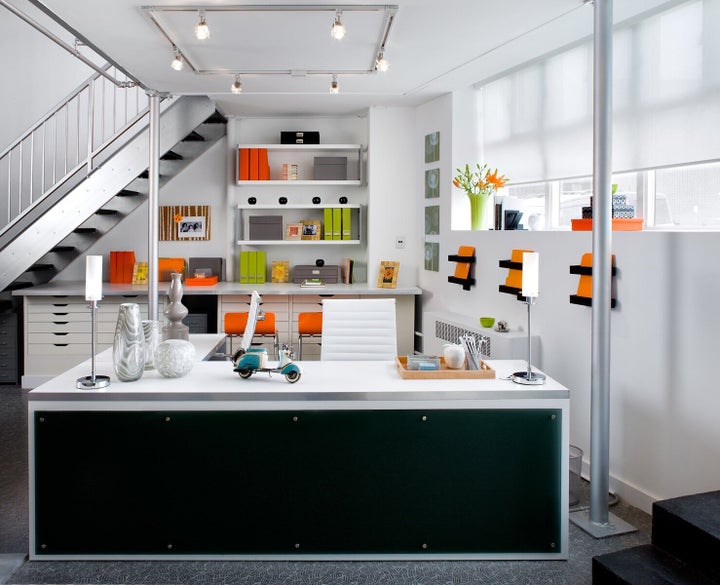 Having upholstery professionally cleaned will give it a new lease of life. When your soft furnishings have attained a new, cleaner standard, it'll be easier to stay in control and your space will feel fresh and comfy. Try a specialist cleaning service.
More from HuffPost Canada:

Been Sick All Season? Your Winter Coat Could Be The Culprit

Cleaning Tips All 'Grown-Ups' Should Know: Welcome To Adulthood
So there you have it. An (early) spring clean is the optimal time to create an efficient home. Taming clutter, ahead of time, and breaking the back of those pesky seasonal chores, will proffer the freedom to enjoy a summer of fun where the only thing you'll be cleaning out is your wine collection. Aye: on the dock, or in the back yard, as the Canadian sun goes down. Happy days!