 I am so ecstatic that my new show Mother of The Bride is launching tonight on Slice at 9 & 9:30 p.m. ET and in honour of the premiere, I am going to share seven exciting fashion trends for spring!
As a co-owner and dress consultant at T.Carolyn Fashions, I navigate the front lines of family conflict -- helping moms look great and satisfying the bride's often strident opinions. Even with 21-years in the business and 100,000 dresses sold, dressing a mother of the bride can be more challenging than dressing the actual bride!
The Spring '13 Collection is the best I've seen in years! Diversity and innovation best describe the latest fashions for Mothers of the bride (or groom).
BLOG CONTINUES AFTER THE SLIDESHOW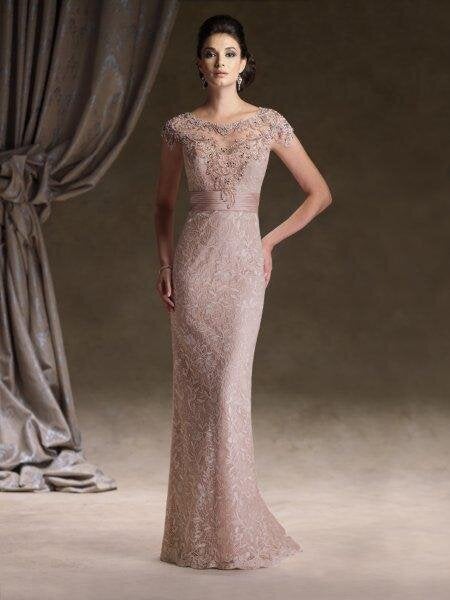 Spring Dress Trends for Mothers of the Bride
Here are my seven fashion trends for spring:
•Voluminous super soft net skirts, juxtaposed to fitted bodices, creating very dramatic but very feminine gowns.
•One shoulder and asymmetrical necklines
•More updated and flattering fabrics such as net, jersey, stretch taffeta, and fabrics that actually act as Shapewear to hold in those trouble areas most women deal with.
•Layering of differing fabrics such a net over metallic lace over iridescent taffeta -- in different colours to create amazing depth, detail and colour contrast.
•Ruching -- these gathers and pleats are usually diagonal and are extremely flattering.
•Three-dimensional embellishments such as flowers, rosettes, individual petals, and soutache ribbon in generous amounts. These are primarily on the skirts but may also be on a shoulder, jacket or stole.
•Beautiful embellishments such as hand beading, crystals and beading worked into bows, flowers and belts, as well as on the back of dresses and gowns. It's all in the details!
If you want to delve further into the exciting world of weddings, I invite you to tune into my new show Mother of The Bride premiering back-to-back episodes on Friday, January 4 on SliceTM. Visit slice.ca for exclusive blogs, a mother of the bride dress guide, cast bios and full episodes. Join our Mother of The Bride Facebook page as well!
Popular in the Community