Boyfriend jean: Back in action for spring/summer 2015 the boyfriend jean is a must have item this season. Bleached, faded and ripped or dark blue and classic this easy and relaxed item can be worn plenty of different ways. Dressed down with a classic striped tee, trench coat, flats and oversized tote, or my favourite, dressed up with a white blouse, bomber style blazer and killer snakeskin pumps.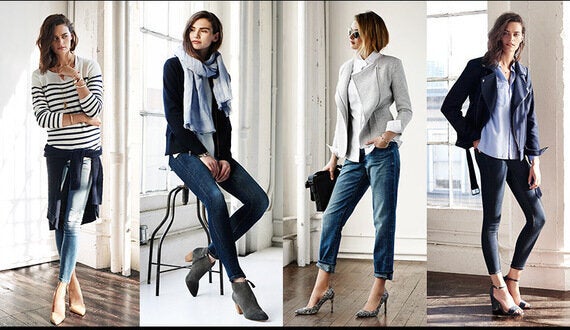 Photo courtesy of: Banana Republic
Shirtdress: The runways were filled with fabulous shirtdresses from patterned and flowy to button down and boxy with a mod vibe. So if you are looking to update your standard shirtdress this is the season for you. While many of the styles are still classic and easy to wear it's the twist on the "typical" shirtdress that is making a splash. Try a denim shirtdress paired back to your dark beige accessories, or give the boxy style a-go with a long oversized cardigan.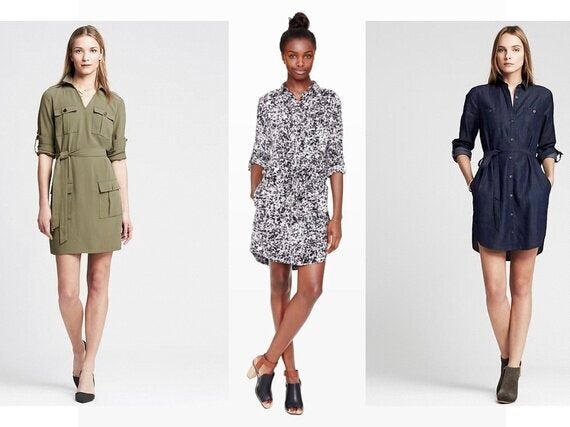 Photo courtesy of: Banana Republic and Club Monaco
Modern lace top: If lace comes to mind when you think of spring, you won't be disappointed this season. The height of femininity reappears with the introduction of lace in every colour you can imagine but also in the classic pure white. Worn under a leather biker jacket, paired with a straight striped skirt, or layered overtop of a denim button down shirt, your lace top is bound to be your go-to item this season.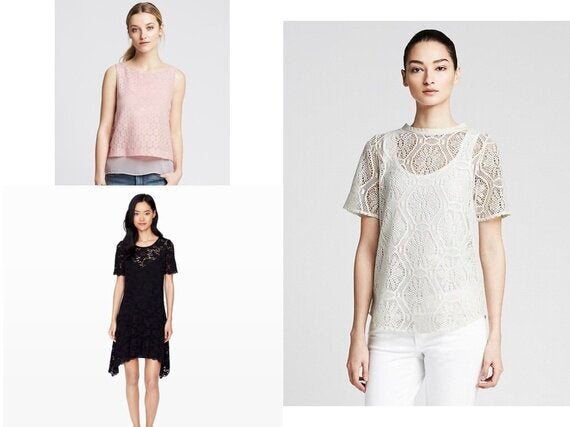 Tops courtesy of: Banana Republic
Dress courtesy of: Club Monaco
A pendant necklace: Nothing completes an outfit faster then adding the right accessories. This season the pendant necklace is making a comeback and we are stepping away from the oversized statement necklace. From fringed chains (both all over and on the bottom), to more sculptural pieces, horns and coins, subtle jewelry is back. I still prefer my pendant necklace layered, so try adding a long U-shaped pendant with a shorter pendant in the center.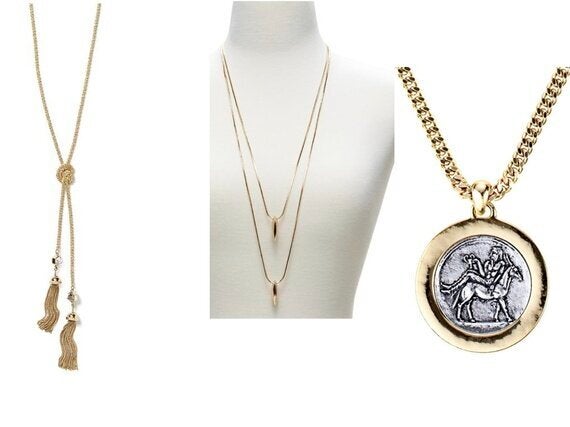 Photos courtesy of: Banana Republic and Jenny Bird
A chic carryall: Who does not love a new handbag for the spring season and really, do we need an excuse? This season the runways showed every style from colour blocking, messenger bags and elegant clutches, to woven and straw fabrics. My pick for the season is the always classic oversized tote. Found in all of the colours for the season it's a fabulous weekend travel bag but also perfect for errands in the city. Add colour to your spring wardrobe by choosing a bag with colour -- think blue, red, pink and of course yellow.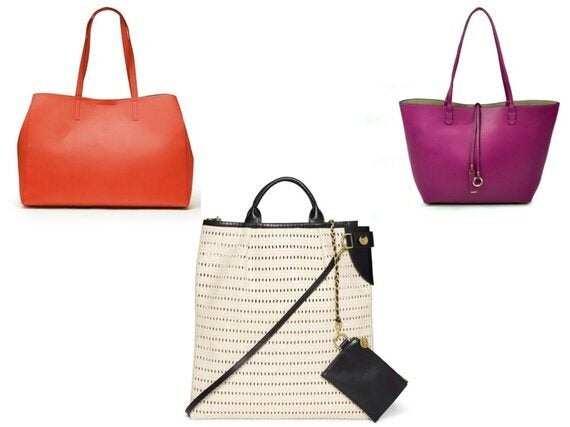 Photo courtesy of: Banana Republic, Club Monaco and Chapters Indigo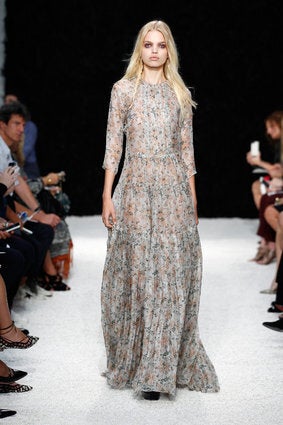 Spring 2015 Fashion Trends