Spring is finally here, naturalistas!
And while that means many curly girls will be freeing their tresses from winter protective styles, we also have to be mindful of the potential damage spring's unpredictable weather can have on hair, especially for those who live in colder climates.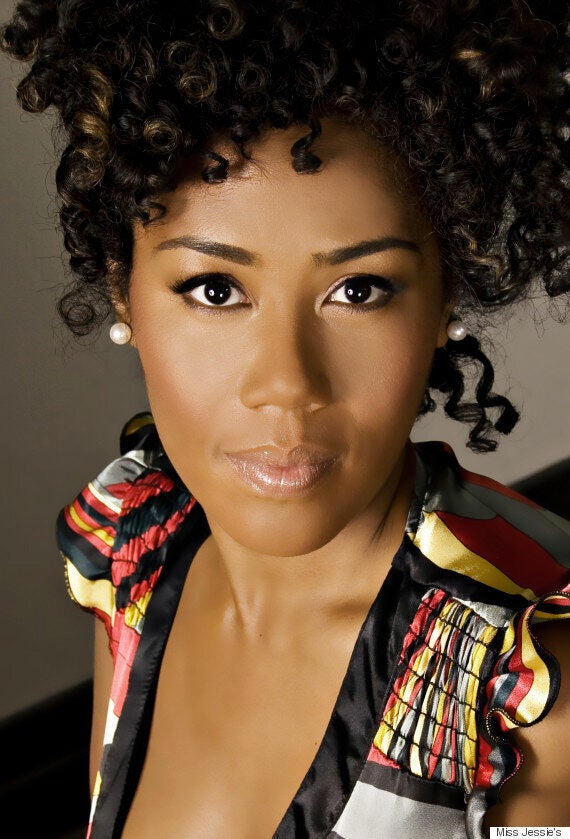 "In the up and down climates, I think dry styling would be better," she says. "So instead of a wet double strand twist, maybe a dry one would be productive for the unpredictability of the weather. Do a quick blow-dry just to stretch out the length, and just to have your hair in its dry state vs. wet. And you'll still be able to experience texture and a lot of length."
Branch, who started working with natural hair of all textures in the late '90s with her late sister Titi, also notes that naturals who are emerging from protective styles need to be mindful of the strain that's been put on their scalps over wintertime.
She recommends using light oils like olive and avocado oil to lubricate roots, while more stimulating oils like peppermint or tea tree are best to apply to any areas on the scalp that have started thinning due to prolonged pulling.
But while spring may have some crazy twists in terms of the weather, one thing is for sure — no matter the temperature, excessive heat styling on natural hair is always a big no-no, as it can not only damage the hair, but also cause severe breakage.
Braid outs,twists outs and bantu knots are always safe bets that provide black women with curl definition and tons of volume. And if all else fails (or if your style isn't ready to be taken out yet), you really can't go wrong with throwing on a cute head wrap for the day.
"Many of us are wonderfully surprised with what God has given us," she shares. "And with that time that we're taking to get to know [our hair,] I think many of us are becoming experts with styling. It's wonderful discovery for anyone who wants to get to know their natural texture better."
And though many black women love to watch YouTube tutorials on hair care for inspiration, Branch doesn't suggest using these videos as much more than that, as they can set up expectations your hair may not be able to meet.
"Patience is the key and it's kind of a rediscovery and it's a process," the author of Miss Jessie's: Creating a Successful Business from Scratch — Naturally explains. "Really staying focused on what you have is key."
"Looking at what someone else has, you can look at that maybe as inspiration, but really try to create your own expectations of what your hair can do," she continues. "And I think with that great attitude, most of us are going to learn to love our hair."