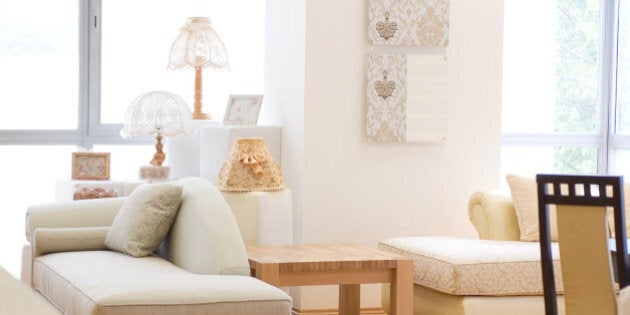 When most people think of fashion trends, they think clothing. Hats. Shoes. Dresses. Shorts.
I confess that I don't always pay attention to fashion. Not even to home fashion. But my kids and my wife love watching Property Brothers and other shows like that, so I end up watching them, too.
Is it just me, or do the colours seem to be getting lighter?
Then I took a peak at spring of 2014 (through the Wayback Machine). I would have to say that the difference is not very pronounced. Lighter, yes. But just by a shade or two.
I decided to ask a couple people who should know. It turns out that it is not just me.
"I'd also say they are going away from dark walnut/mahogany hardwood floors to more of a medium maple colour."
So says Brian Young of Home Painters Toronto. For wall paint, he's also noticing a move away from neutral taupes to neutral greys. That could also be a move to the lighter side, depending on the shade of grey.
"Paint colours are tending to go a bit brighter for a fresher look rather than the muted subdued look of the past several years. Cabinets are getting lighter, too. White and bright are in. One-hundred per cent dark cabinets are on their way out, but are transitioning their way out."
Spring is the time for all things light, as we shake off the darkness of the cold Canadian winter. But 2016 is the year to shake off more than just the winter. 2016 is the year when we start paining everything lighter.
So I am not totally off. But just when I thought I was getting the hang of the lighter 2016 trend, Justin Linden threw me a curve ball: "We are seeing a combination of dark upper kitchen cabinets and white lowers."
What? Darker and lighter?
"Keep upper cabinets white or neutral for a clean, timeless feel, then go crazy with the lower cabinets by playing with various wood tones and deeper colours to take your kitchen in two different style directions."
Light on the top and dark on the bottom? Or light on the bottom and dark on top? Which is it? The tie-breaker goes to Elle Decor, who says... well... just that we should mix white and colour. But the photo they published shows dark on top.
So go light this year, but mix the light with darker shades, too. Get bright, but give your house some contrast.
As for counters, quartz has overtaken granite, just to prove how behind the times I am. Quartz? Justin Linden reports that only one in ten customers now ask for granite. As for colours... you guessed it, lighter counters.
"We are seeing more light counters, especially in the whites. There are many different types and colours in the light range. Quartz counters that looks like marble are by far the most popular this year."
Brighter is good. That's what we did in the attic, replacing the old patterned paint with a basic white, tinted ever so slightly in blue. I love what it did to space. It is a long narrow room, with low, slanted ceiling-walls. The ceiling-walls lifted a whole foot by making them brighter.
Make your 2,500-square-foot home grow to 3,000 square feet just by painting the walls a lighter shade. That's the spring 2016 home décor trend. Sure, it's an optical illusion. But does that matter?
Follow HuffPost Canada Blogs on Facebook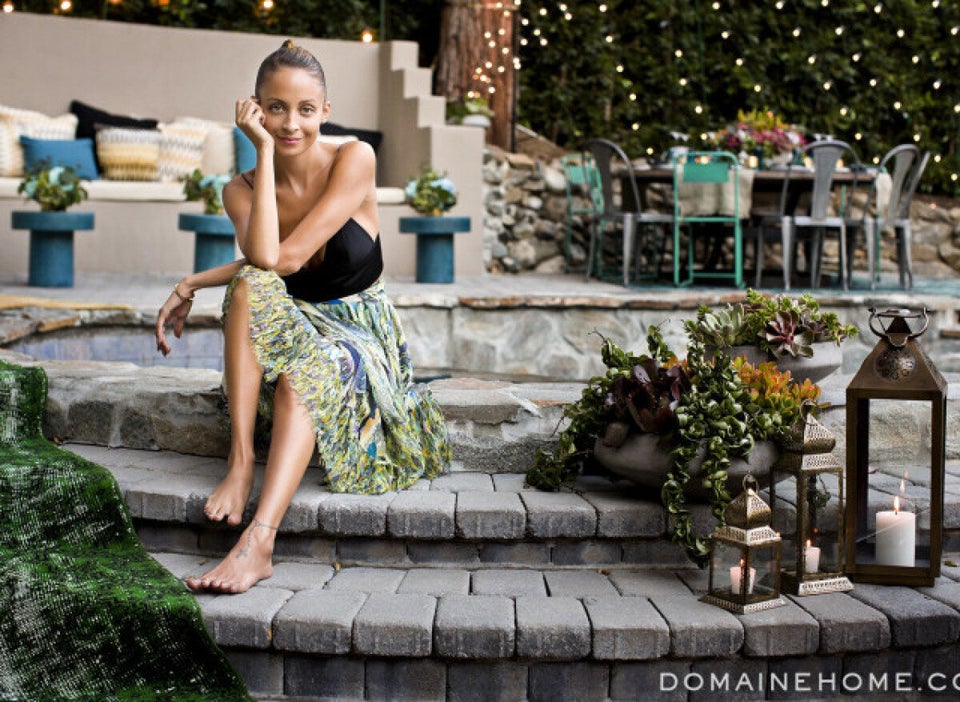 Celebrity Homes
Popular in the Community