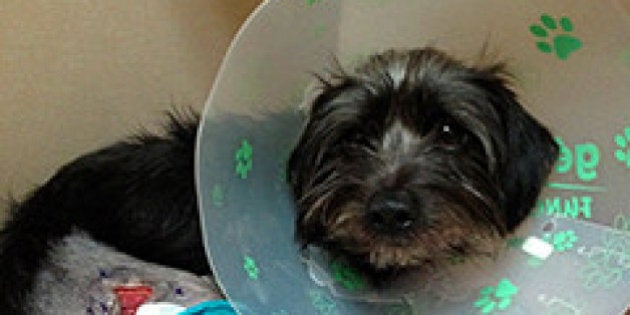 A small, 18 month-old dachshund mix, named Harold, was found wandering a road outside Squamish, badly injured and neglected, and was brought to the Squamish Valley SPCA for treatment. Now the shelter is seeking help from the public in order to save this wee pup.
Harold was found suffering from a life-threatening infection and major bruising that was believed to be at least a few weeks old. While the cause of Harold's injuries isn't clear to the SPCA, burns and blunt-force trauma are suspected. Since arriving at the shelter, Harold has had surgery to remove dead tissue near his hind leg—but he still needs more surgeries to close the wounds as new tissue forms.
But this adorable pooch is a fighter. While Harold is still receiving round-the-clock care at Eagleridge Vet Hospital, in a press release Donnelly states that a few days after the surgery he was "up and happy" and that he's "super spunky."
The SPCA is investigating Harold's case, seeking information on the person or people responsible for his injuries. The shelter is also asking for donations from the public to help cover Harold's medical expenses, which are estimated at $2,000.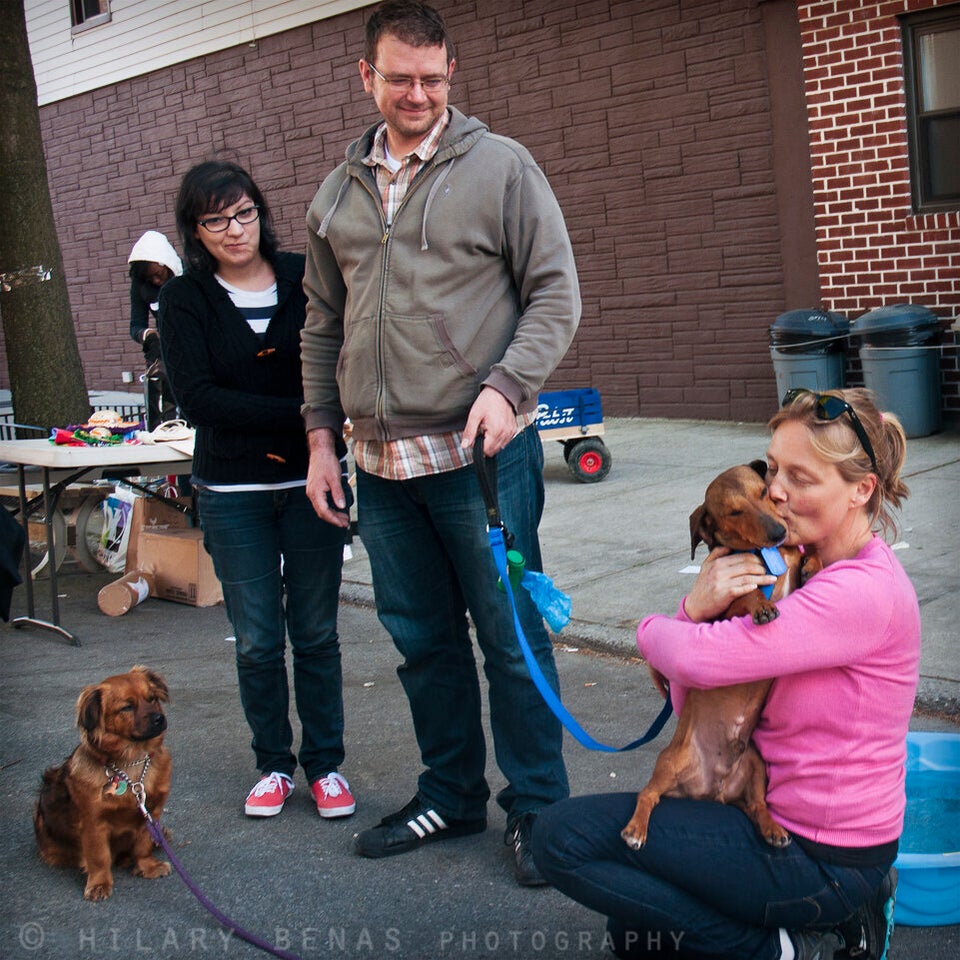 One-eyed Dachshund Hugs Rescuer
Popular in the Community