Friendly reminder, courtesy of the video below: your palms can sweat.
Spencer Seabrooke broke a slacklining world record by making his way across a 305-metre deep gully at the Stawamus Chief in Squamish, B.C. on Aug. 2.
It was a "free solo" walk, meaning Seabrooke wasn't wearing safety ropes of any kind.
A drone video, shot by Whistler videographer Zachary Moxley, shows the daredevil stumbling not once, but twice during the pass, before clutching the rope for dear life.
"Without a doubt, it's the fear of falling that keeps you alive," Seabrooke told The Huffington Post B.C. in an interview.
"There's no lines at all, so if I hadn't caught the line in those moments, I would've been mashed potatoes after a seven-second free fall."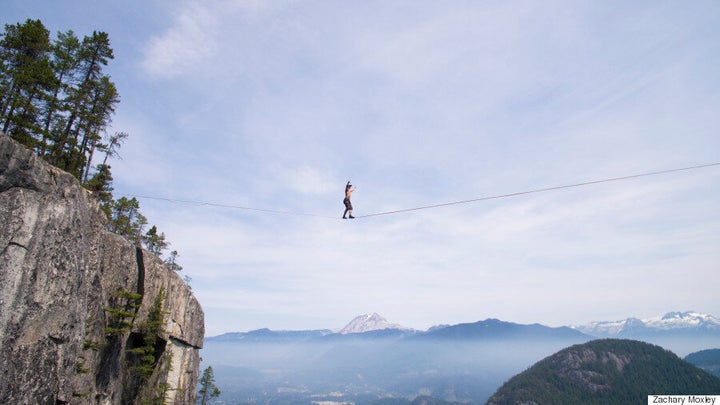 Seabrooke said he set his sights on the 64-metre wide, 290-metre high pass three years ago: "The day I started slacklining was the day I started training."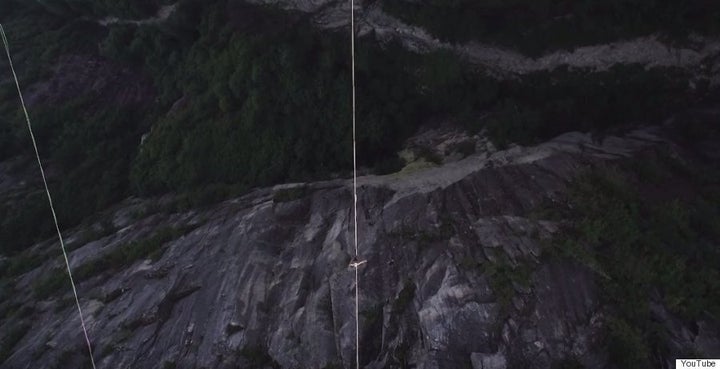 Seabrooke, 26, said he doesn't think he's glamourizing the dangerous sport.
"When you're at the edge, it's so grippingly terrifying that your body wouldn't even let you do it unless you were ready. It's 100 per cent a mental thing," he explained.
The best thing experienced slackliners can do, he said, is to tell stories and "put a little fear in" athletes new to the activity so that they approach it cautiously.
Seabrooke said he didn't obtain a permit for his latest stunt. HuffPost B.C. has reached out to BC Parks for comment.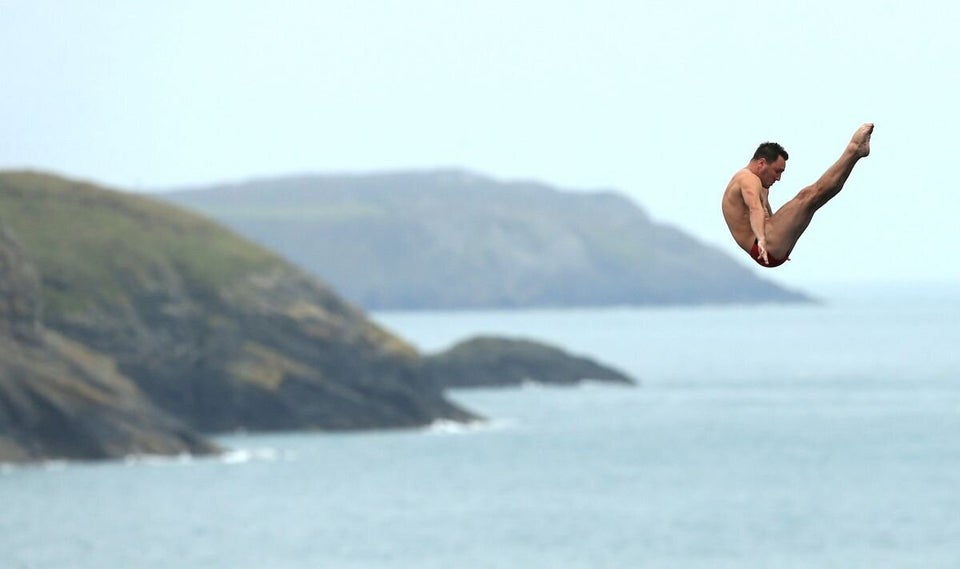 Red Bull Cliff Diving