A B.C. editor has sparked debate with a recent column arguing that a stranger surprising a TV reporter with a kiss was "silly" and "not a crime."
CBC journalist Megan Batchelor was reporting live from the Squamish Valley Music Festival earlier this month when a teen came up from behind her and gave her an unwanted kiss on the cheek before running away.
Batchelor said the on-the-job incident left her "rattled," and the CBC filed a complaint with RCMP.
"If you've ever been sexually assaulted, you know that it is far more damaging than a peck on the cheek. What happened to a female CBC reporter at Squamish Valley Music Festival on the weekend was not sexual assault – and reporting the incident to police trivializes the crime that millions of women and men have endured....

"The CBC journalist decided to report the incident to police, forcing Squamish RCMP to investigate instead of focussing on keeping the other 40,000-plus festival attendees safe, and she later went on-air talking about how she had felt violated. She certainly received her own 15 minutes of fame, as the story became the biggest of the music festival, which is unfortunate because the record-breaking success of the festival itself should have been the news."
The RCMP said the kiss could be defined as assault, but it would be up to the Crown to decide if it fell under the Criminal Code definition of sexual assault, reported The Vancouver Sun.
Endicott also took issue with how the teen was treated.
"The CBC owes an apology to victims of sexual assault and to the teenage boy who was publicly shamed," she concluded.
In response, CBC spokesman Chuck Thompson told The Huffington Post B.C. in an email, "CBC is committed to doing everything we can to ensure the safety of our employees and we supported Megan's decision to go forward with her complaint."
Not surprisingly, Endicott's op/ed lit up the newspaper's comments section.
"Instead of victim blaming and making up facts - maybe you should stick to the actual story and not dissuade young women from reporting 'trivial' assaults.. sexual or otherwise," wrote one commenter. "I know I wouldn't want to be touched in public without permission and you suggesting that it is okay to do so is abhorrent."
Another reader posted: "This goofy teenage prank did not warrant law enforcement intervention. Police have better things to do than investigate an air kiss given by a boy at a music festival."
Do you agree with Endicott? Let us know in the comments below.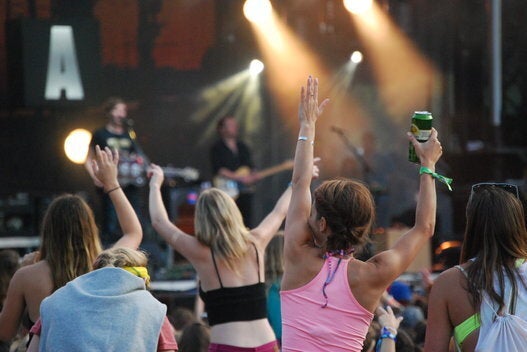 Squamish Valley Music Festival 2015