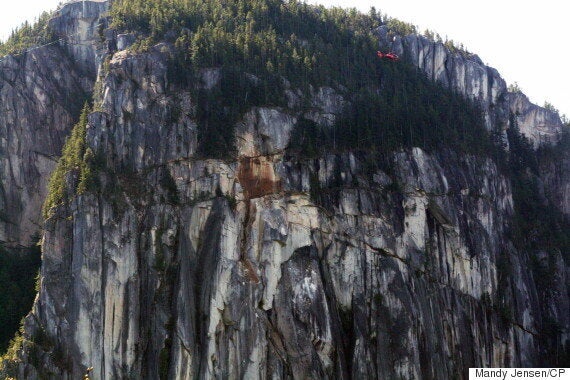 A dramatic rock slide on the Stawamus Chief Mountain shook Squamish, B.C. on Sunday.
"Never heard anything like this before," she wrote. "A huge chunk of The Chief just came down in front of our place. That was completely terrifying if I'm honest."
RCMP estimated a slab about 1,000 cubic metres in size fell off the granite monolith about 60 kilometres north of Vancouver around noon.
The Chief is a popular hiking and rock-climbing site. The slide occurred in the North Walls area of the north peak near a climbing route.
"This particular area is really only for highly skilled rock climbers, not your more tourist-orientated climbs," Mayor Patricia Heintzman told CBC News.
A preliminary assessment by geotechnical specialists shows the area is too unstable to start a thorough search. However, police said four climbers on the mountain at the time are safe, RCMP Insp. Davis Wendell told CTV News. No injuries have been reported, and no one has been reported missing, he said.
UPDATE - April 20, 2015: Squamish Search and Rescue said 10 climbers who were metres away from the rock slide were in "quite a bit of shock" but not hurt, reported CBC News.
Police stayed in nearby parking lots to ensure that everyone who was in the area returned to their vehicles, said an RCMP update.
The nearby Sea-to-Sky Highway was not affected.
With files from The Canadian Press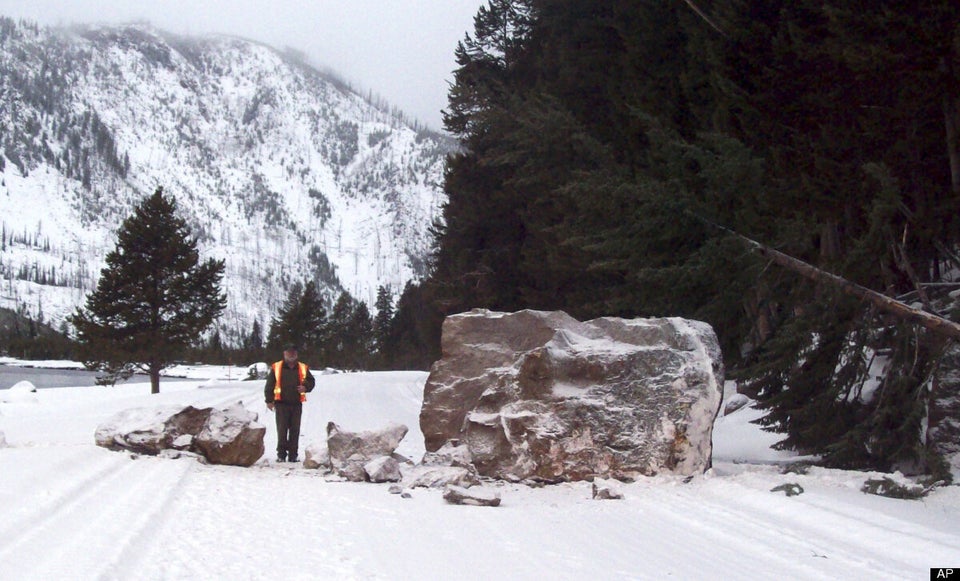 Rock Slides, Mudslides & Landslides From Around The World