Springtime is (mostly) a happy time across Canada. The snow lifts to allow the flowers to bloom, the trees to blossom ... and the streets to ravage your car with deep potholes.
Complaining about holes in our streets is a national pastime in the Great White North, usually occurring just as the temperature warms up. You see them all over the country, in cities such as Calgary, Winnipeg and Halifax.
But a pothole in St. John's, N.L. might be the worst one yet.
Telegram reporter James McLeod appears in a video posted to YouTube on Wednesday that shows him dropping a banana down what he calls a pothole (though it looks more like a sinkhole) outside the Village Mall that he describes as being at least four feet deep.
"That's a really deep pothole," he says.
Now that we've seen that, we thought it appropriate to travel across Canada and see if potholes and sinkholes in any other cities take the cake on this subject.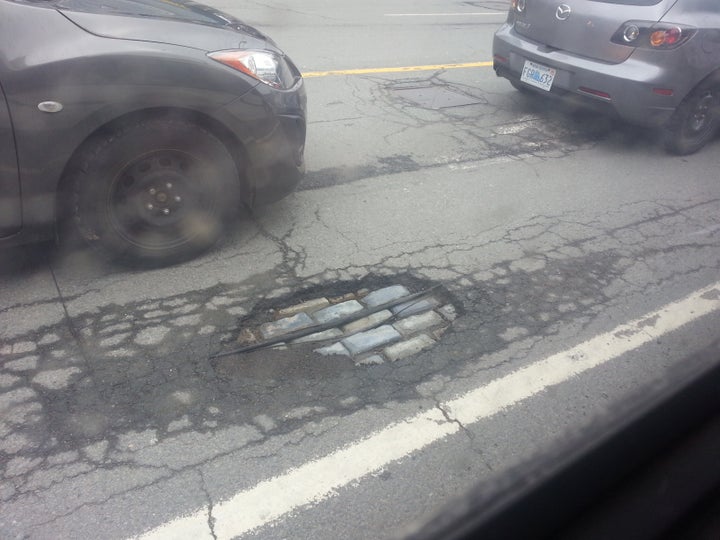 The pothole in Trois-Rivières is pretty stunning, but for its illustration of depth and scale, we hand this title to St. John's.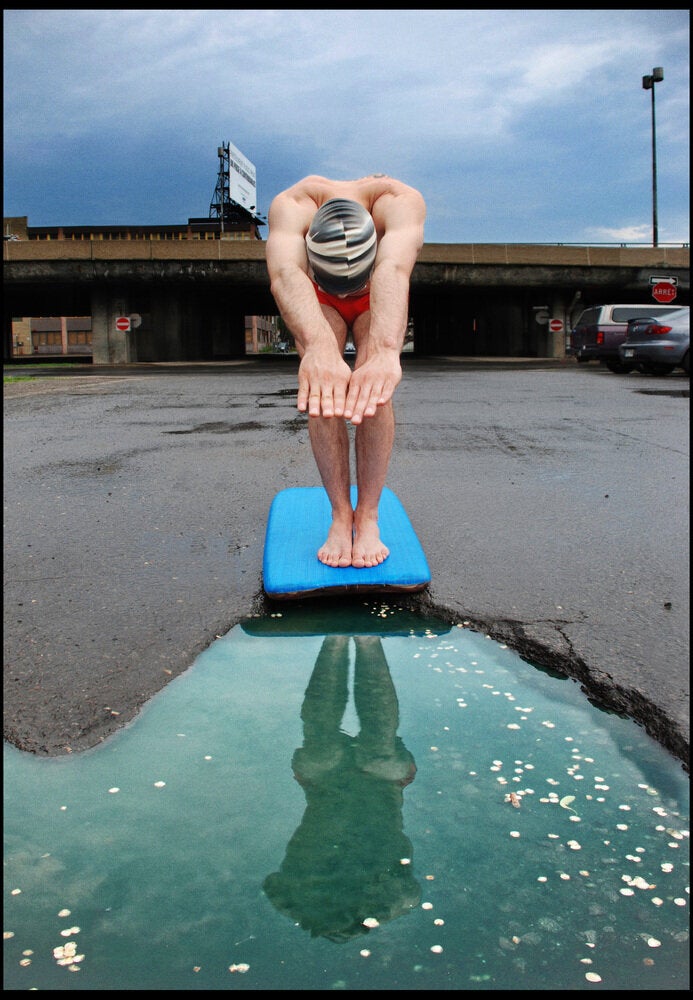 Artist Davide Luciano Turns Potholes Into Epic Street Art