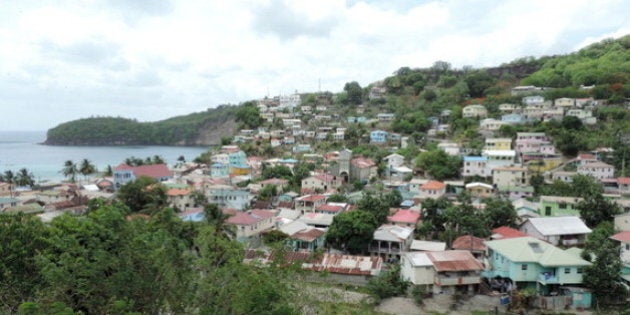 If you are a parent that ever had a babysitter or nanny help with your children you understand how this person can become family. When my son Noah was almost two I met a kind young woman named Kirshel that cared for him on Tuesdays. For three years Kirshel played with Noah and became part of our lives.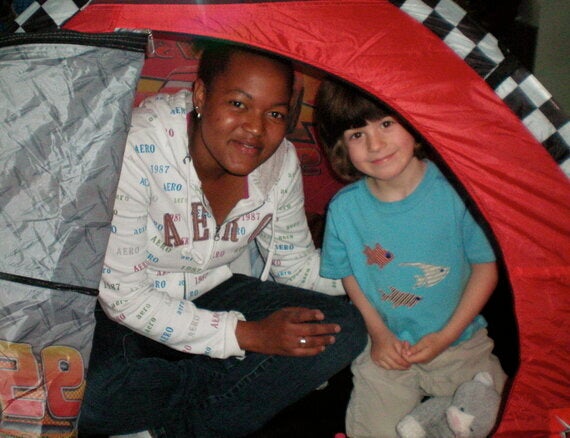 But in 2010 Kirshel moved home to St. Lucia to attend school. We said a tearful goodbye and promised to keep in touch. She called Noah on his birthday and we shared photos through Facebook. But finally, after five years, I decided our next trip must be to St. Lucia to visit Kirshel. We excitedly packed our bags for the island everyone calls a paradise.
Our first night in St. Lucia is at Fond Doux Plantation and Resort. This eco haven is situated on 135 acres of forest and is actively contributing to biodiversity and protection of the environment. They practice sustainable tourism and are one of the greenest resorts in St. Lucia. And yes, everything is actually green! This organic resort is located on a 250-year-old working plantation. Our smiling guide, Phillip, expertly climbs tropical trees and picks us fresh fruit. Noah and I eat our way through the forest like hungry caterpillars. Fresh pink apples shaped like pears, huge juicy grapefruits, coconuts, and bananas! We sniff pure nutmeg, cinnamon and cocoa beans. We touch the soft pink cat tails hanging from trees. (No, not from real cats, those felines arrive later!) That night the birds of the rainforest sing us to sleep.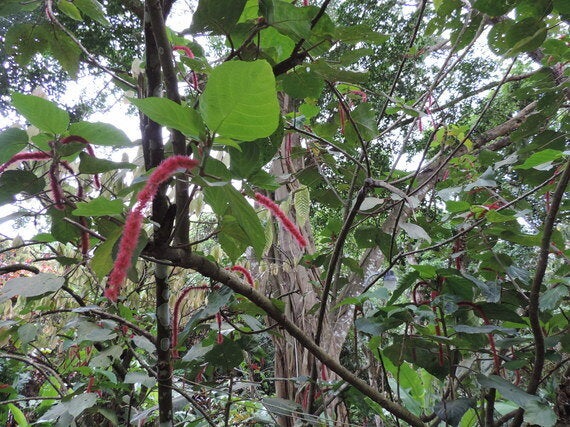 The next day we depart for Soufriere. There are multiple outdoor eco adventures to choose from such zip-lining through the rain forest, botanical gardens, waterfalls, plantations, bike rides, hiking along the Gros Piton Nature Trail, and water activities.
Our first stop in this beautiful region is Sulphur Springs Park, located on 45 hectares. Your nose will alert you upon arrival. We're told it smells like rotten eggs, but I think it's more like wet cats and dogs after a rainstorm. Regardless, it's worth it to see this active geothermal area. We witness steam rising from a massive dormant volcano. Noah has a million questions for our patient guide. We learn the last eruption was in the late 18th century. So no, it's not going to erupt with burning hot lava today. And yes, we are safe behind the fence.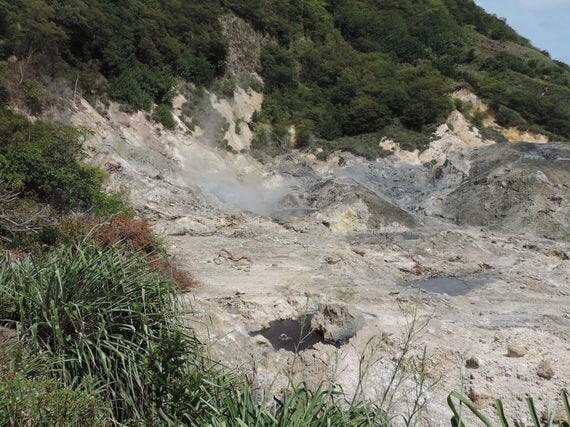 Noah speaks French and is excited to learn from our guide that Soufriere is a French word named for the sulfur in the air. The fizzing water from the craters turns black from a chemical reaction of rain, seawater and the high content of sulphur and iron oxide.
Next we choose to get dirty in a bath -- a mud bath! We inch our way into the steaming black water pool with tourists from around the world. Even adults are giggling like kids as they slap mud on themselves. We apply the thick gray paste to our skin, let it harden, then dip back into the bubbling H2O. This experience is great for skin ailments, if you want to detox your skin with volcanic minerals, or if you just want to bathe in mud and laugh with strangers.
St. Lucia is so diverse it's recommended to stay in both the northern and southern parts of the island to experience the varied landscapes and culture. The drive to Castries from Soufriere starts on the edge of the rainforest and winds through small communities. If you are a skilled and brave driver able to maneuver hills on the edge of a mountain while steering on the "wrong" side of the road (cars are driven on the left and the steering wheel is on the right), then kudos to you. If not, I suggest a local driver. As Noah and I weave through fishing villages we whizz past adorable goats at the side of the road. We stop at a banana plantation for a history lesson by our driver, then continue past pastel colored houses.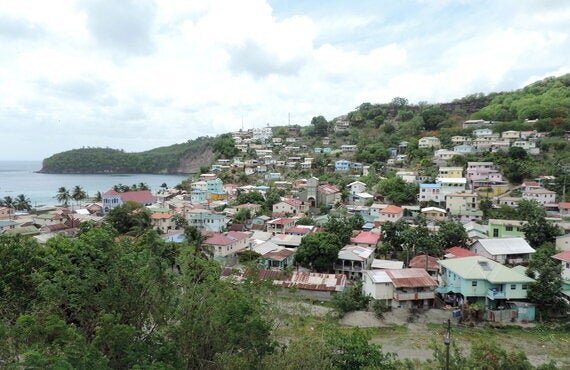 Once in Castries take your pick of adventures! Soak up sun on the beach, go sailing, visit the famous Castries Market, go duty-free shopping, take a boat tour, go bird watching; or for a history lesson visit Fort Charlotte or hike through Pigeon Island in Gros Islet and learn about 18th century forts. Or just relax on a hammock with a book.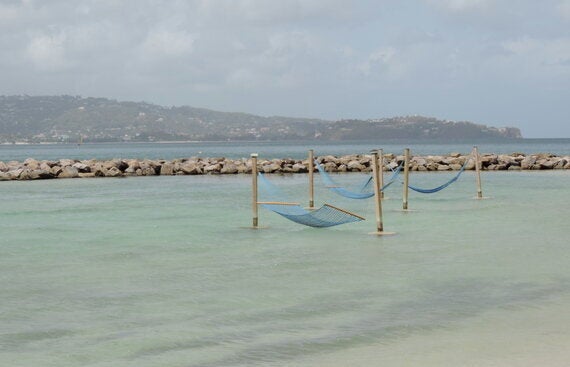 Photo taken atWindJammer Landing, a resort with beautiful private hillside villas, stunning views, and incredible snorkeling.
Noah and I build sandcastles on the shore of the Caribbean Sea. It's here among the palm trees we meet up with Kirshel. After five minutes of hugging it's like our five-year absence never happened. Kirshel takes us on a tour of the famous Castries Market and we discover authentic spices, handmade soaps, grass baskets, paintings by local artists, and fresh mangos, pineapples, and dozens of vegetables.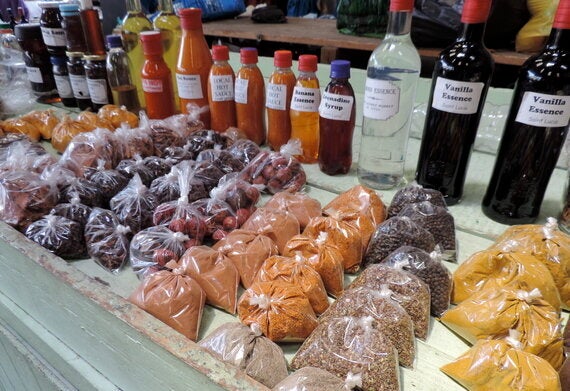 That night we all nibble on cashews Kirshel picked and roasted with her mother and walk in the soft sand laughing about old times. Noah updates her on hockey, our cats, and school.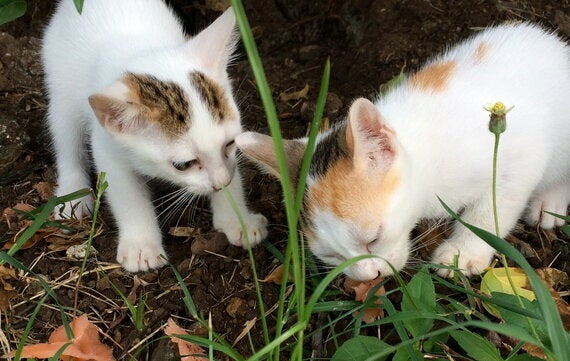 To complete our reunion, several adorable beach cats join us! Our time with Kirshel is just as magical as the island itself. But you don't need a long lost friend as an excuse to travel to St. Lucia -- all you need is the desire to explore, a love of adventure, and an appreciation for paradise!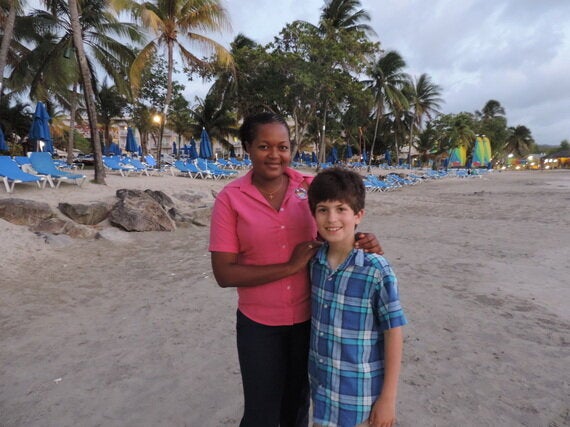 Kirshel and Noah, 2015. Photo taken on the beach atSt. James's Club Morgan Bay, an exquisite all-inclusive beachfront resort featuring water sports, live music, and dinner on a private pier.
Get more ideas for planning your vacation to St. Lucia fromSt. Lucia Now.
Popular in the Community