The ongoing coverage about alleged peer sexual assaults at St. Michael's College School coincided with a recent report on The Current, where a CBC investigation uncovered three Ottawa high school teachers' alleged sexual predation of students. These stories took me back more than 25 years to the day I found out that my son's high school music teacher, Graham Wishart, had sexually assaulted dozens of boys over the years and had finally been charged.
Both stories raised the same issue for me: can we prevent child sexual abuse?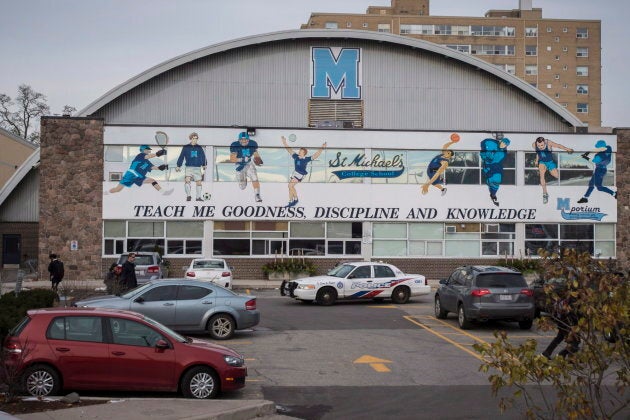 Over the years, I have contended that we cannot. A person who, for whatever reason, chooses to act on their desire to manipulate a child into sexual activity, will find a way. The action of these teachers is a good example of how sexual abuse may be deliberate and planned. I would characterize the alleged actions of the St. Michael's students charged with sexual assault as an opportune toxic mix of bullying, humiliation and sexual violence.
There are some measures we can take to potentially thwart abuse, and certainly measures we can take so that a child recognizes sexual abuse for what it is — and discloses.
The tools we need
When I started working for Toronto Public Health as a sexual health educator in 1982, sexual abuse was not on our radar. When we did start learning about it, I found myself deeply interested. I read several books and kept up to date with journal articles. We invited experts to do ongoing training.
School programs began to emerge after the establishment of a special committee on child abuse, most notably, Journey from AMU (All Mixed Up). But there was disagreement about the appropriate age to begin this education and how to measure its success.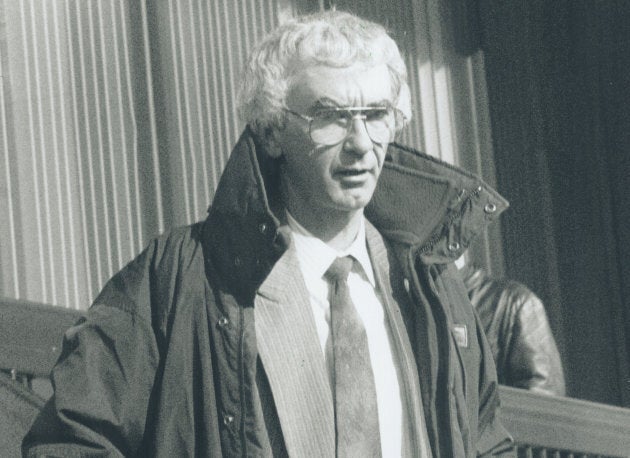 Eventually, I designed my own lesson plan for Grade 5 children, the last in a series on the changes of puberty, where we discussed what was OK and not OK in touching. Then I would read a story I had written about a girl who discloses unwanted attention from her mother's boyfriend. This lesson plan was adopted by my colleagues. We sometimes complemented the lesson with a film called "No More Secrets." Over the years, following those classes, several students disclosed to me. I would then contact Children's Aid.
My colleagues and I were also running workshops for parents on raising sexually healthy children. We would encourage them to add dictionary words for genitals to their children's vocabulary. I would include the story told by one parent about how she was unable to stop her abuse because she only knew the term "cookie" for her genitals. When she told a teacher someone wanted to touch her "cookie," she was reminded about sharing.
I encouraged them to tell their children there should never be any secret touching.
When the story about Graham Wishart broke, several dynamics went into play. There was mixed support for the boy who reported, as there was mixed support for Wishart. Some teachers and parents rallied around this popular music teacher and closed ranks. Some students did not rally around the boy who disclosed.
Parents, teachers and educators are not doing their job
Our society was — and continues to be — remiss. We do not ensure basic education for parents, teachers and children about child sexual abuse: how to recognize it, how it can take place once or over a period of time; and its potential sequelae. Today, everyone is familiar with the subsequent trauma which affects some people for the rest of their lives. Residential schools have certainly brought home that message.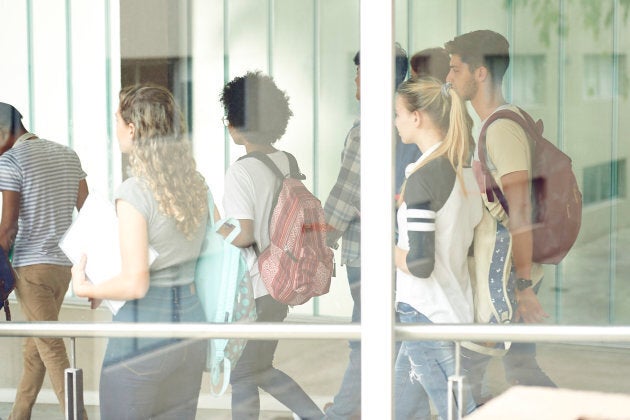 In Ontario, the 2015 revised sexual health curriculum, taught under Human Growth and Development, could have made a substantial change. However, before lesson plans could be devised and implemented, the curriculum was pulled by the current government. That curriculum included teaching Grade 1 children dictionary words for all body parts. It included notions of consent from an early age all the way to high school.
Teachers learn very little about sexual health education in their teacher's college and university programs. For years, Toronto Public Health sexual health educators played a major role training them to deliver this programming. Some of us were also asked to do ongoing training for physical education teachers who were often designated to teach this segment of the curriculum. But some school boards have been so apprehensive of parental backlash to the revised curriculum that they are shying away from this support.
Where does that leave kids?
Ignorance is dangerous. Education is powerful. It is incumbent on all of us — parents, educators, teachers and students — to ensure that we fully understand the dynamics of sexual exploitation and its effects.
We do not want to see students engaged in non-consensual behaviour; and we certainly do not want them to re-victimize someone by filming and posting the crime for others' entertainment.
We do not want to see teachers exploiting vulnerable students; we do want them to listen to a disclosure, react appropriately and report.
We do not want older adolescents or adults to sexually abuse children. If they recognize their desire to exploit a child, they need support in curbing the desire to act on it.
We may not be able to prevent sexual abuse in all instances, but we have the tools to turn the tide.
Have you been affected personally by this or another issue? Share your story on HuffPost Canada blogs. We feature the best of Canadian opinion and perspectives. Find out how to contribute here.
Popular in the Community