If you've ever tried self-tanner, you'll know that there's a lot of work involved in application. Not only do you need to prep (exfoliate and moisturize) and apply (which can be disastrous in its own right), you also need to wait for the product to develop before washing off the tinted guide colour, which often leads to stained bed sheets or clothing.
This is why we're so excited about St. Tropez's new Gradual Tan In Shower Lotion, the first-ever gradual self-tanner that can be applied in the shower.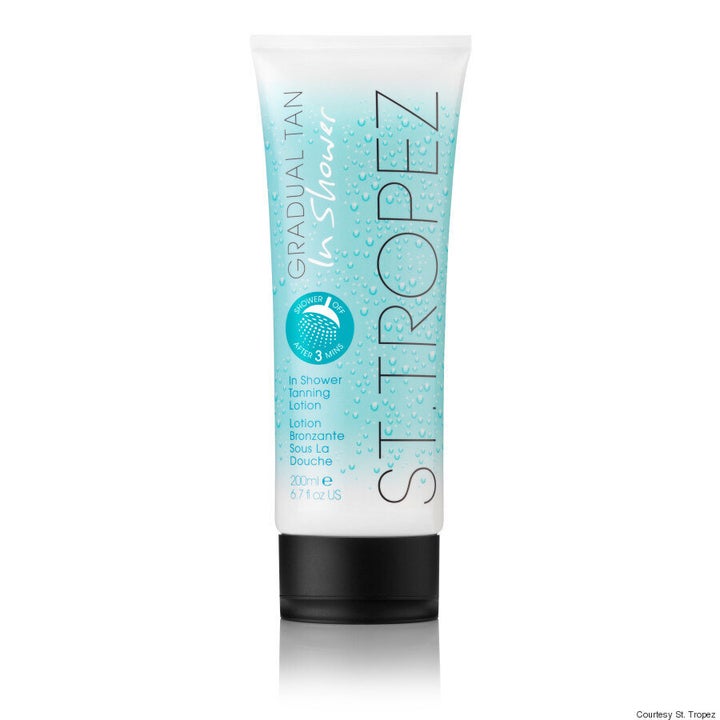 This 100 per cent natural tanning agent activates on clean, wet skin in three minutes flat, allowing lazy gals (or women on the go) to minimize grooming time and enjoy an even and natural-looking glow, without all the fuss.
After washing with your usual shower gel, turn off the shower and apply the lotion to wet skin in circular motions. The moisturizing formula will lather and glide evenly over the skin for a streak-free finish. After application, wash the palms of your hands with warm water, then wait three minutes before fully rinsing off the rest of your body. When you're done, simply dry yourself off and get on with your day -- you don't even need to moisturize afterwards, as the formula contains Sweet Almond Oil to seal in your tan and hydrate skin for up to 24 hours.
After showering, the self-tan actives will start to develop gradually, and will deepen with regular re-application.
Seriously, tanning doesn't get any easier than this.
St. Tropez Gradual Tan In Shower Lotion retails for $31 and will be available beginning July 1st at Shoppers Drug Mart, Murale, Murale.ca, Hudson's Bay and London Drugs.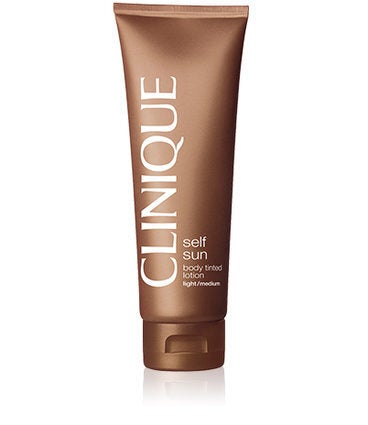 Best Self-Tanners
Popular in the Community