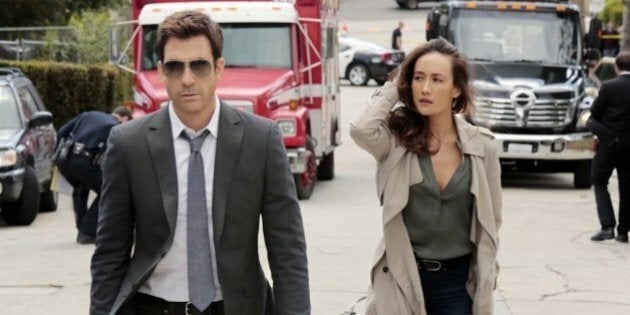 Like any procedural, the opening scene usually establishes the crime that'll be investigated in the next hour. And "Stalker" follows this formula, though its storylines centre on stalking cases (obviously). The biggest difference is the creepy factor but with creator Kevin Williamson at the helm, that shouldn't be surprising. The man known for "Scream" and "I Know What You Did Last Summer" as well as "The Following" and "The Vampire Diaries" definitely knows how to get under our goosebump-y skin and I figured his reputation preceded him. But the hate for "Stalker" began before the series even hit the air and, frankly, I don't get it.
And either does series star Maggie Q. "We've been really, really, really slammed by critics in terms of gratuitous violence and I don't see it!" she told me during a recent call. "[Creator] Kevin Williamson said at the TCAs to a lot of our critics, 'Watch a whole season, watch 22 episodes and tell us that same story, because you're only giving us your opinion about our whole show after watching the pilot. Call it what it is, don't call it what it isn't."
On a separate call three days prior, Dylan McDermott was also confused by the harsh criticism the show received in its early days. "It's hard to make a cop show without violence; you can't make a show called 'Stalker' and not have violence in it," the actor said. "But there are many, many violent shows on television. Why we were targeted as much as we were ... I understand criticism, but the way it was brought about, I thought it was unwarranted at the end of the day."
Q defended her boss, saying that critics have been "largely unfair to our creator, Kevin Williamson. I think he's an easy target because he has, in the past, made movies that were more for entertainment value. And i don't think the entertainment value of those things can really be placed on a show that we're making about something that's real and something very serious."
Hear, hear. Granted, in last week's episode of "Stalker," "Love is a Battlefield," a dog was killed (which, for many, is beyond over the line*) but I happened to speak with Q the morning after Gareth and his pack of hunters were eating Bob's leg RIGHT IN FRONT OF HIM on "The Walking Dead" so if that's not perspective, I don't know what is.
Look, is "Stalker" scary as hell? Hell, yeah! I'm usually watching from behind a pillow before the show's title sequence and "Created by Kevin Williamson" even hits the screen. It's definitely a show you watch when there's still light out (or if that's not doable, then with all the lights on), but that's part of the fun. And while it definitely has that procedural element, it's not just about the stalker of that particular week but about the people investigating them as well.
The cast is strong, led by Q (one of the most underrated actresses around) as Lt. Beth Davis, and McDermott (who we can always count on to balance precariously between good and flawed) as Det. Jack Larsen. Victor Rasuk and Mariana Klaveno round out the team as Detectives Ben Caldwell and Janice Lawrence, respectively, while Elisabeth Röhm plays District Attorney Amanda Taylor, who shares a past -- and more -- with Jack. Beth and Jack, in particular, have dark pasts that are slowly coming to light, but we definitely see that whatever happened then is what's driving them to do the work they do now. They're two people, struggling to find themselves and outrun their pasts, which always seem to be catching up to them.
Anyone knows you can't judge a series solely by its pilot (though if the ensuing episodes continue to suck, well, then, that's a different story). As a season goes on, things change, people are recast, writing tightens up, storylines veer in different directions, characters grow and develop. "Stalker" isn't any more disturbing than "Criminal Minds" or "The Following." In fact, the latter shows might be even more nightmarish. The only difference with "Stalker," and similarly with "CM," is that it might hit a little close to home -- what goes down is completely realistic; these are things that could actually happen. And while critics have been vocal about it (even dubbing it the "worst new show of the season"), the people have spoken, and it's all good for Williamson and the cast and crew.
"Stalker" -- along with "Scorpion," "Madam Secretary" and "NCIS: New Orleans" -- all received full-season orders from CBS, so it's obviously doing something right. As long as "Stalker" continues to win its timeslot and maintain or increase its core audience and demographic, then only the viewers will be terrified. The people at "Stalker" have nothing to be afraid of.
"Stalker" airs Wednesdays at 10 p.m. ET on Global and CBS.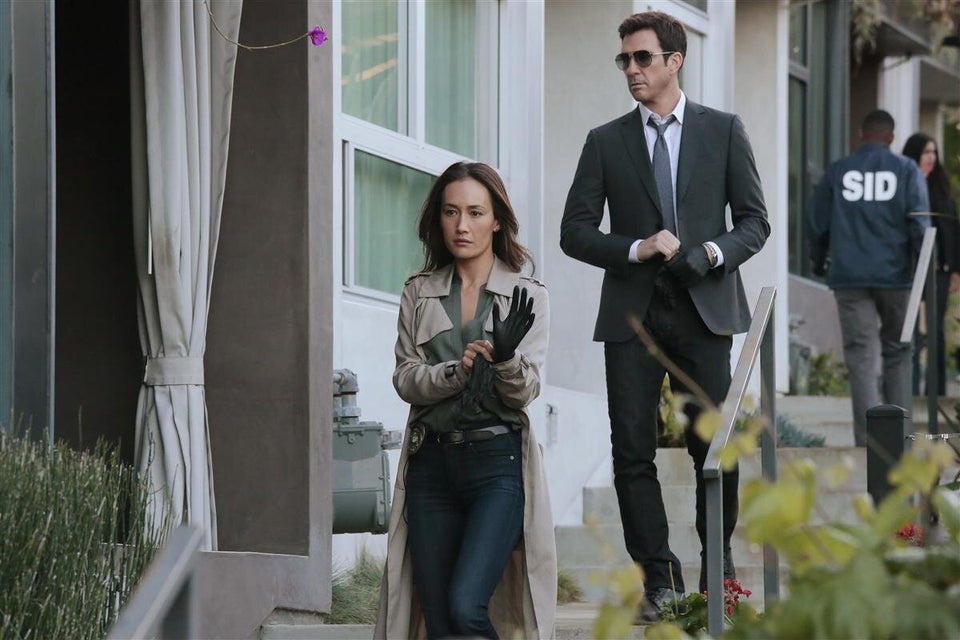 Shaw Media TV Fall/Winter 2014-15