CBS's new "Star Trek" TV show begins filming in Toronto this fall, but Canada will be among the few countries where the show won't be available on Netflix.
If Canadians want to see new episodes of Star Trek at air time (legally), they will need cable TV, and a subscription to Bell's Space channel.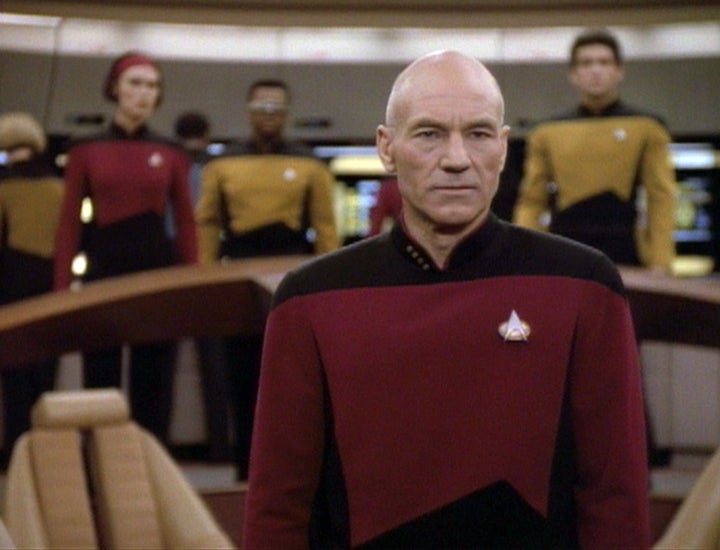 In those countries, it will make episodes of the new Star Trek available within 24 hours of their U.S. release.
But neither Canada nor the U.S. are among these countries. In the U.S., the show will be available on CBS's paid streaming service, All Access.
And in Canada, Netflix signed a separate deal with Bell Media that will see the new show's premiere episode appear on CTV, with subsequent episodes on the Space cable network.
"It's 'mission accomplished' for Canadian Star Trek fans."

— Mary Ann Turcke, Bell Media President
Bell says it will make the show available on its streaming service, CraveTV, at a later time, but it has not yet committed to specific timing.
Bell also scored the rights to the entire back catalog of older Star Trek shows — the original series, "The Next Generation," "Deep Space Nine," "Voyager" and "Enterprise." It plans to air these shows on Space and will make them available on CraveTV.
The new show premieres in January 2017.
"You can sure as heck bet that pirates are going to be all over it."

— Tech reporter Peter Nowak
"We are delighted to welcome Star Trek back to Bell Media and amplify this iconic franchise through our multiple leading brands," Bell Media President Mary Ann Turcke said in a statement.
"With a high-profile premiere on CTV, a permanent base on Space – the long-time home of the series in Canada – and premium positioning on CraveTV – it's 'mission accomplished' for Canadian Star Trek fans."
But perhaps not for streaming fans.
If the new Star Trek appears with a delay on CraveTV, as Bell appears to be planning, "it would effectively make Canada the only country in the world where new Star Trek episodes wouldn't be available to stream within a day of their TV broadcast," tech reporter Peter Nowak wrote on his blog.
"And if that happens, you can sure as heck bet that pirates are going to be all over it."