The Force is very much awake. We felt it in this trailer.
It still doesn't tell us precisely what the story is. But we're given plenty of hints that make us that much more excited to see it.
Early on, we see a character named Rey (Daisy Ridley) wandering a desert with a droid named BB-8, not unlike Luke Skywalker on Tatooine.
We also witness runaway Stormtrooper Finn (John Boyega) bro-ing out with pilot Poe Dameron (Oscar Isaac).
All of this happens as an evil organization fronted by Kylo Ren (Adam Driver) gathers around them. Ren is seemingly inspired by Darth Vader, as one shot shows him seemingly speaking to the deceased Sith lord's broken helmet.
Of course, seeing Han Solo (Harrison Ford) and Princess Leia (Carrie Fisher) together on the big screen once more makes this all worthwhile.
Clearly, we're in for a great space adventure. Dec. 18 can't come soon enough.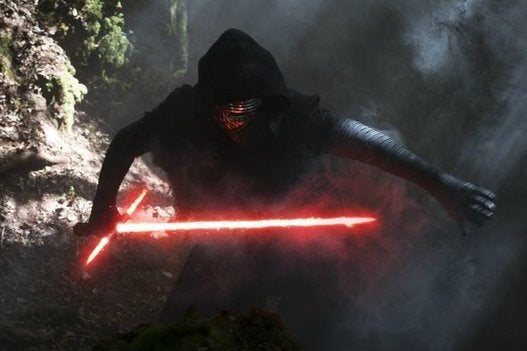 Star Wars The Force Awakens
Popular in the Community