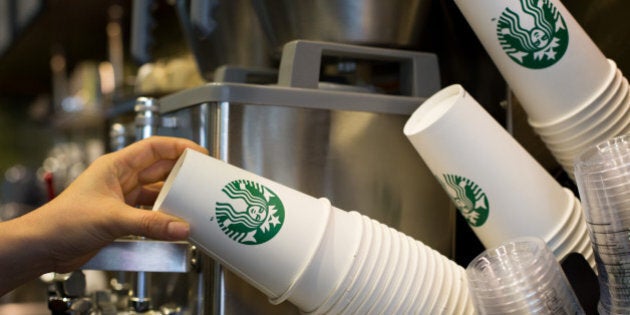 So it might come as a surprise to learn that Canada is the world's largest per-capita market for … Starbucks.
That's according to research from Quartz magazine, which compiled data from Starbucks and the OECD to determine which countries have the most Starbucks locations per person.
Turns out, Canada is in first place, with just under 40 Starbucks locations per one million people. That's more than Starbucks has in its home country, the U.S., where there are 36.25 locations per one million people.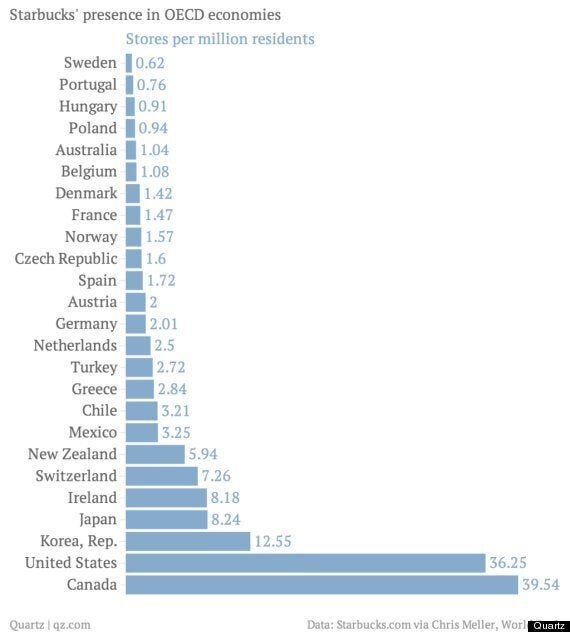 Quarts also breaks down Starbucks locations by city. Surprisingly, Seoul, South Korea has the most locations, ahead of even New York City. Toronto ranks in sixth place, with Calgary and Vancouver in 13th and 15th respectively.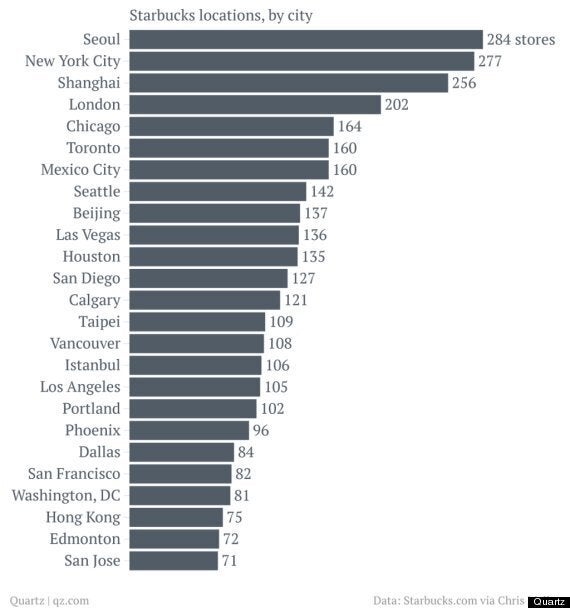 Combine this with the uber-popularity of Tim Hortons, and it seems Canadians are just coffee-shop crazy.
Why do you think coffee shops are so popular in Canada? Do you prefer Starbucks or Timmies? Let us know in the comments section below.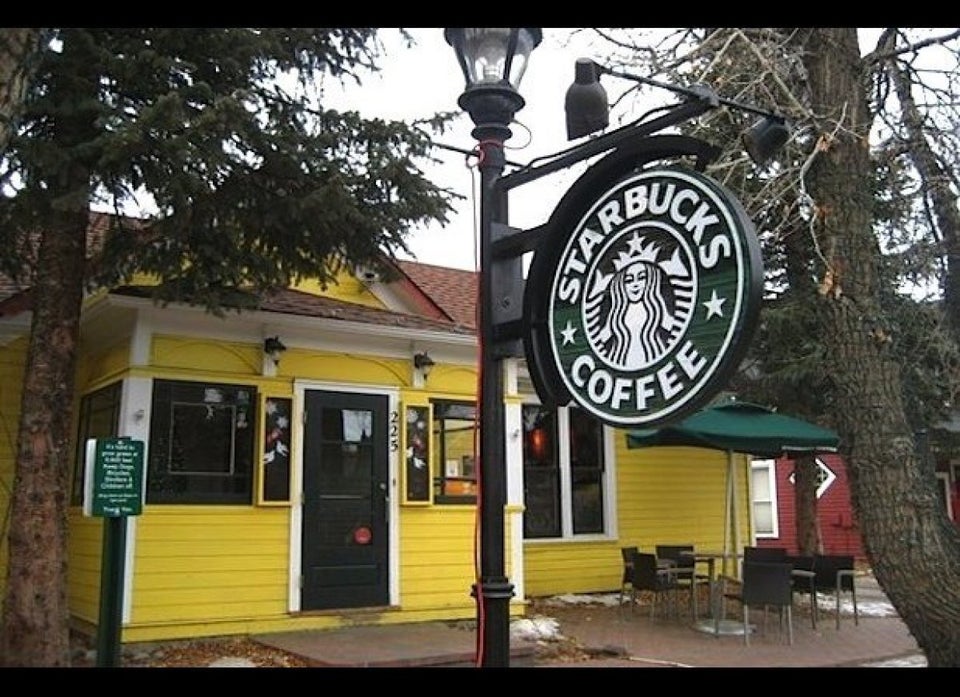 World's Coolest Starbucks Stores