Barista Shannon Iagulli and her husband Nic have been trying to have a baby for the past four years. "You think barista, you think 18-year-old working to go through school, not a 27-year-old woman trying to have a baby," Iagulli told CBS News.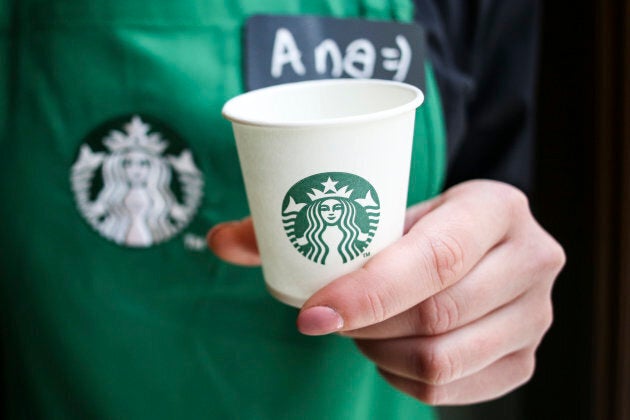 While US$12,000 for IVF might seem like a small number in comparison to the US$20,000 coverage Starbucks is offering, it's important to note that the success rate of IVF varies depending on a couple's fertility problem and age, BabyCenter Canada reports. That means not every round will be successful and costs can add up.
However, the large amount of coverage does offer couples a greater chance of starting a family. And considering that infertility is more common than people think, affecting one in eight in the U.S., this Starbucks perk is certainly a good one.
On Twitter, many are praising the coffee brand for offering this benefit to its employees.
In Canada, infertility is even more common than in the U.S., affecting one in six couples. In an email to HuffPost Canada, a Starbucks Canada spokesperson confirmed that while the company's benefits vary in each country, the coffee chain does offer fertility benefits to its Canadian employees who work a minimum of 20 hours per week.
"We do have fertility treatment and drugs as part of our coverage at Starbucks Canada," the spokesperson said. "This is in addition to a robust health and dental benefits plan that also includes our $5,000 a year mental health benefit for psychology and social worker services, for all eligible partners and their dependents."
Popular in the Community