By Wayne Karl and Sonia Bell
If one of the first rules of investing is to buy low, there may be plenty of reasons 2017 could be the year to buy real estate in Alberta.
Coming off a prolonged slump in the economy and housing market, thanks to low oil and gas prices, Alberta seems poised for recovery.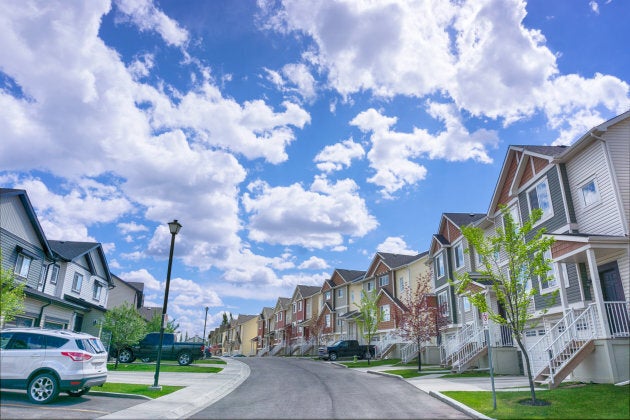 For investors, this could mean it's a good time to shop around, while keeping an eye on changing economic conditions.
"Until you have employment and people moving back into the province, creating demand for rental units, which will then drive the demand for sale units, the world of real estate right now is looking at opportunities to buy," Patrick Francey, CEO of the Real Estate Investment Network (REIN), told NextHome. "Knowing that in the next couple of years as the economy starts to pick up, and gross domestic product actually increases, that's what's going to drive real estate."
Insiders agree that the best places in Alberta to search for opportunities are within its two largest cities.
With this in mind, NextHome has assembled a list of the top places to invest in real estate in Alberta, using the investment strategy known as "buy, hold and rent."
For both Edmonton and Calgary, there are great buying opportunities right now, but there's no rush.Patrick Francey, CEO, Real Estate Investment Network
We examined vacancy and rental rates (two-bedroom units) from Canada Mortgage and Housing Corp., and validated these findings with the latest data on population, employment and wage growth. For context, we've also included average home prices — with data provided by Royal LePage and Brookfield RPS. Our research was further guided by insight from investors and other experts.
"For both Edmonton and Calgary, there are great buying opportunities right now, but there's no rush," says Francey. "That's the good news. You're finding the properties that cash-flow in a single-family would have preferably come from basement suites. Anything that's in the $400,000 to $500,000 range is still very strong, but ultimately, there are good opportunities to buy. You've got to look for the deals, but they exist. And there are cash-flow opportunities, especially in single-family uptown suites."'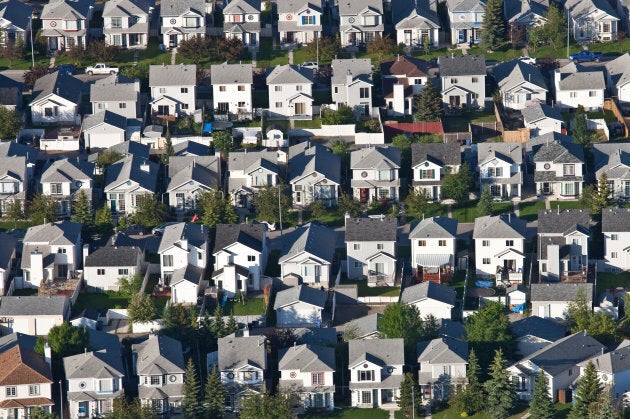 Edmonton
"The Edmonton market has been a real head-scratcher the last little while," says Tom Shearer, broker and owner, Royal LePage Noralta Real Estate, Edmonton.
"Investors keep asking me, 'When is the big drop going to happen, so I can buy in?' The big drop never really hit. Prices climbed in 2015, 2016 and now we're finally seeing a small drop in prices. That might even be attributed to the changes in financing rules in October 2016."
The St. Albert and University areas, as well as downtown, stand out as those that are holding their own.
St. Albert has held up, mainly due to the types of homes and residents in the area, says Shearer. A lot of people who reside in St. Albert are government workers, mingling with a mature crowd of executive types who are more established and less likely to be influenced by swings in the economy.
Simply put, downtown Edmonton is becoming an even better place to live.Tom Shearer, broker/owner, Royal LePage Noralta Real Estate
University, meanwhile, has actually benefited from the slowdown. "If you don't easily find employment in a recession, generally speaking, you double down on education," he says. The student population in this area is supporting the rental and resale market, while medical professionals also want to be close to the main hospital. "We haven't suffered any major cutbacks yet to our medical system, so this neighbourhood is still going strong."
Downtown Edmonton is seeing plenty of development from the Ice District and Rogers Arena, with several new condos under construction. "I believe that the excitement of having the Ice District and several other projects come to life downtown has created a new energy and is increasingly drawing interest from homebuyers and investors alike," says Shearer. "Simply put, downtown Edmonton is becoming an even better place to live."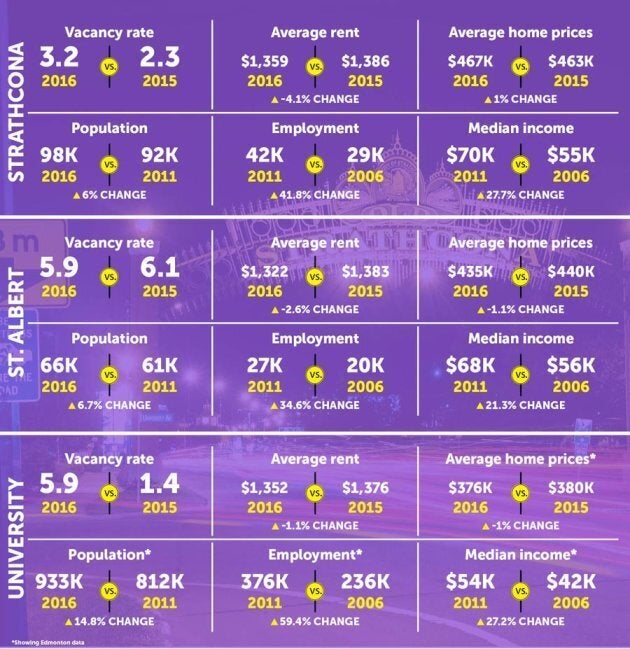 Calgary
Edmonton and Calgary both are showing signs of recovery from three very difficult years, economically. In the Calgary area, markets such as Okotoks, Chinook and downtown seem to be holding their own in terms of vacancy rates, rental growth and home prices.
"The number of rental properties are few and far between in Okotoks, Chinook and downtown Calgary, and this is unlikely to change in the near future," says John Hripko, realtor, Royal LePage Benchmark, Calgary. "Demand for these regions is continually growing, as many buyers and potential renters have become increasingly interested in these markets."
If investors choose to suck it up and purchase a property at current rates, they would likely turn a monthly profit in the near future.John Hripko, realtor, Royal LePage Benchmark
Calgary remains something of a double-edged sword for investors at this point, Hripko adds. Alberta is one of the only Canadian provinces that doesn't have rent controls, allowing investor-owners to set and raise rents as they please. However, given current market conditions and the fact that anyone can buy a house with a five-per-cent down payment, renters are gaining buying power, which stalls growth in rental prices.
"If investors choose to suck it up and purchase a property at current rates, they would likely turn a monthly profit in the near future, as oil prices continue to stabilize and the Alberta economy returns to its former glory, causing rental rates and home prices to increase," says Hripko.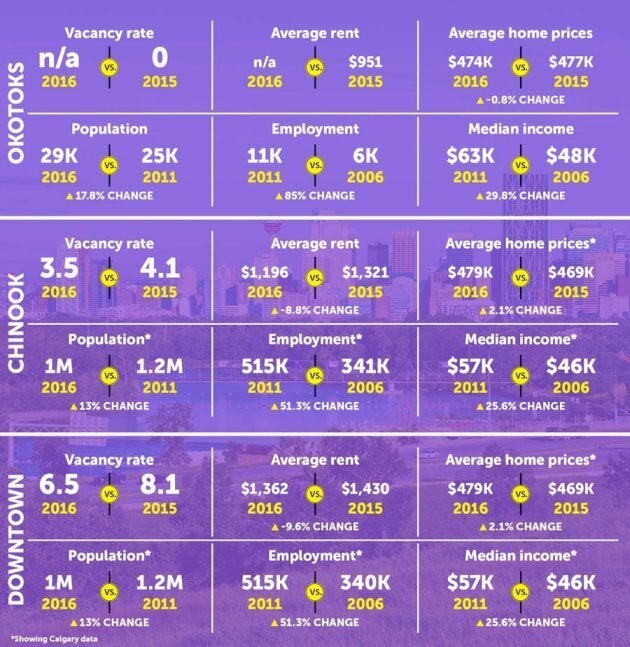 Lethbridge
Lethbridge boasts many of the characteristics that make it an appealing target market for investors. An increasingly diverse economy, including in the important health-care sector, and a growing student population make this location worth a look. Indeed, as much as 20 per cent of the population of about 93,000 residents in Lethbridge are students, primarily at the University of Lethbridge and Lethbridge College.
"Lethbridge is a college town, with both the university and the college hitting milestones in curriculum development and attendance," says Karen Davis, associate broker delegate, Royal LePage South Country. "The hospital and senior care services also employ young graduates still in the rental market."
Student housing, naturally, is a popular choice for investors here, who typically hit net income of about five per cent, she says.
Homebuyers from across Alberta are also attracted to the region for its quality of life. "Young people come to college here and stay to build a life," says Davis. "With the amenities of big city life, minus the long commutes, hectic pace and higher costs of living, Lethbridge is an attractive and affordable alternative to larger centres."

Medicine Hat
While Medicine Hat has been impacted by depressed oil prices, the region's revival is well underway, according to Bob Kalista, owner, Royal LePage Community Realty.
Affordable home prices offer investors a great opportunity to get in on the ground floor. "Energy producers are beginning to regain strength, boosting the region's economy and potentially drawing more people into the market in search of jobs, which will help to guide prices upwards over the long term.
"We are already beginning to see a number of commercial properties being snapped up, which is often a hallmark of a region on the rise."

Follow HuffPost Canada Blogs on Facebook
Popular in the Community