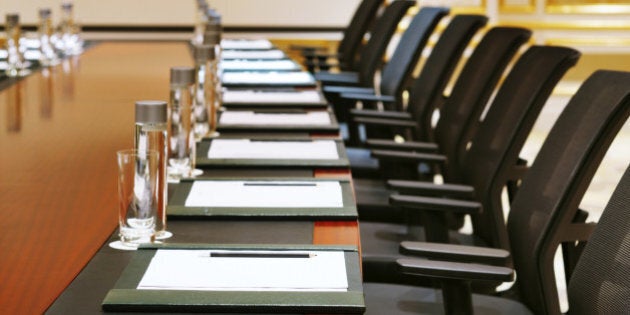 Next to real estate, entrepreneurship seems to be the hottest topic at cocktail parties and in the media.
Over 100,000 new businesses launch in Canada each year and the interest in entrepreneurship has exploded. Google "start-ups" and you'll find 190 million results, 69 million of them in Canada. The CBC show Dragon's Den has an average viewership of 1.2 million. Kickstarter has featured over 400,000 pitches since its launch in 2009.
With only 40 per cent of those burgeoning businesses obtaining funding from financial institutions, competing for start-up cash from alternative sources is fierce.
The good news is that the sources for financing have expanded significantly. Canada leads G7 countries in the rate of informal investment. Beyond the traditional sources of credit cards, personal savings and family -- other opportunities include angel investors, venture capitalists, crowdfunding , government grants and start-up competitions such as Futurpreneur and Ignite Capital.
If you are one of those start-ups be prepared for a rigorous process. If you are competing for funding from an angel investor group or in a business competition you are going to have to go through a lot of hoops. Don't despair, this will actually help you prepare for running the business itself.
There are three components that are common to all of these sources: a solid business plan, detailed financials and the ability to sell the concept live. But these are just the "cost of entry".
Here's how to catch the eye of potential funders:
Sizzle It Up: It should be in every component of your submission, not just the live pitch. Think about how to bring your concept to life and get your application to rise to the top of the stack. Add visuals to your business plan, provide scenarios of how your financials are going to work, personalize your presentation by telling the story of how and why you launched your business. Include a website, testimonials and video so I can get to know you.
Show Me The Money: Your finances tell your story loud and clear and you will not pass the test without them. You will likely need to provide an income statement and cash flow projections for two or three years. Make sure they are thorough, that they address potential risks and show that you can scale the business over time. How will you make money? How long is it going to take you to make a profit and how will you survive in the meantime?
Passion for Your Pitch: This really needs to come through in your live presentation. It doesn't matter if you are shy or inexperienced in presenting. If you can show your true passion for your business, you will make an impression. You need to look professional, but your personal story and overall desire to start your business will influence the judges. People buy people, not just concepts.
Why You? The judges and/or funders have lots of choice. Tell me specifically how the funding is really going to make a difference in kick starting or growing your business. What exactly is the funding going to be used for -- make sure it is something that you couldn't have done without it. Bring a sample of your product so the judges can experience it.
Time is Short: If you are doing a live presentation, you have very little time to convince the judges. It could be anywhere from three minutes to a half hour. Chances are they didn't read your business plan. Use the time wisely and keep an eye on the clock. Find out what the judging criteria is and make sure you cover the key points. Find a way to present creatively -- video testimonials, a short product demo, more visuals, less words. Create a concise and visual handout that the judges can review in five minutes or less. Make sure you rehearse several times and do it in front of a stranger.
Life After Pitching: If you do a live pitch, work the key influencers afterwards. Get the names of the judges and organizers and send a note of thanks for the opportunity. Try and arrange meetings. Ask for advice and connections. Many start-ups have received funding from individual funders who attended the pitch. Take all the work you did, customize it for the next competition and keep trying!
Ignite Capital (www.ignitecapital.ca) is a non-profit organization founded to help aspiring Canadian entrepreneurs, who have limited access to capital, the opportunity to compete for up to $20,000 in financing.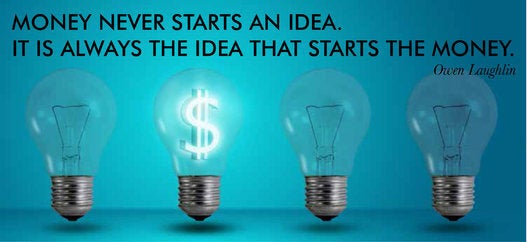 Steps To Setting Up Own Business