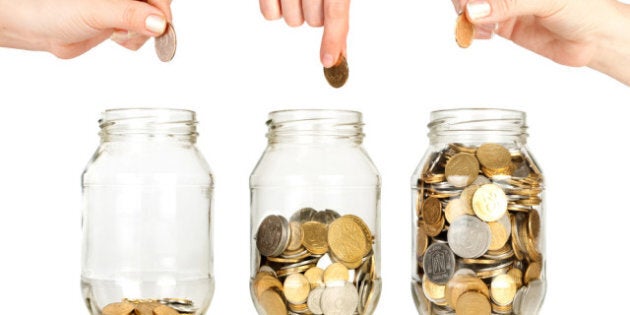 Last March I had the privilege of co-founding Skate To Great out of a conversation I had with a friend, Kaitlyn Weaver, about how every kid should have the opportunity to skate in Canada. I've learnt a lot along the way. The idea, bring industry bodies in hockey and skating together with children's charities and corporate partners so regardless of economic or physical circumstances, any kid who wants the opportunity to skate, gets it. The primary initiative: "To collect the public's used skates and distribute them to kids that need them."
I initially approached Siskinds Law who was eager to jump aboard (partially due to various hockey and figure skating ties) to handle our legal work pro bono. As our lawyer Stacey Bothwell informed me, there are a number of differences between a company, not-for-profit and a charity in Canada. It gets technical. A not-for-profit organization has incorporation document, in Ontario it can be stamped as a charity. When people ask are you a registered charity, you are, but usually this isn't what they mean. You then have to go to the CRA and request a charitable number to issue charitable receipts. This process takes six months to two years on average. It's also my understanding the more reputable names you have associated with your organization, the better.
Then we put together a steering committee. The steering committee was created not to do the day-to-day operations, rather to bring their wisdom to the table. Sometimes their wisdom and your wisdom will conflict. From the first meeting I wanted FedEx Express Canada aboard to assist with shipping skates to charities that need them and knew we needed the largest storage company in Canada, StorageMart, aboard to store the skates and Lowe Home Improvement Warehouse to fill in the odds and ends, the storage bins, locks for lockers and help build the mini-rinks we wanted to use for events. Plus they could all assist with collecting skates.
The steering committee thought this would be great for year three and didn't see it being possible to get their assistance as quickly as two weeks later. Well, in short they loved the concept and have provided great assistance ever since. Most recently Ryerson University's Digital Media Zone provided us with offices, which allow us to be accessible, creating internship opportunities for students on campus. We couldn't have asked for better supporter than the companies that have supported us to make our operation run. It isn't logistically an easy task having hundreds of drop-off locations across the country run solely by volunteers when you've been operating for less than a year. Do things that scare you.
Don't let others ideas slow you down. We booked an event towards the end of last skating season at Toronto City Hall. With a little under two weeks to the city closing the ice rink at City Hall I called the events department. I asked if I could book an event there for March 4. Their response: "2014 hun or 2015?" Without missing a beat I responded, "no, like in two weeks from now." "That's not possible, the City Councillors are out of session and we need a $2-million dollar insurance policy with the City of Toronto listed." I knew I had my work cut out.
Ask everyone. I begged, borrowed and pleaded with people to assist. Sure enough the $2-million dollar insurance coverage policy was donated by K&K Insurance and it turns out if they believe enough in your cause at City Hall, they make things happen. Not to mention Margaret and everyone at City Hall was a pleasure to work with. Over 450 skates were collected the week following and we were able to donate them to Courage Canada who had kids who were blind and visually impaired on the ice using them three days later. The excess were donated to HEROS Hockey for a youth program in the Jane and Finch community of Toronto.
We recently provided hundreds of skates to kids from Big Brothers and Big Sisters of Toronto last weekend and with a generous donation from FedEx Express Canada new helmets for all the kids to take home too.
Connect with other organizations. I've already mentioned some of the charities we've assisted and the corporate partners that took a risk on us and provided their goods and services to benefit our cause. The remaining element are the industry bodies.
Skate Canada has done everything from invite us to have booths at some of their regional galas, to sanctioning events and introducing us to figure skaters like Piper Gilles and Paul Poirier who have donated their time at events and sorting skates on multiple occasions. Hockey Canada has provided us with valuable resources including assisting us with setting up a drop off location in a high profile location and spreading the word when we were short particular skate sizes for an event. The NHL has provided us with connections and auction items and the NHLPA has made requests of players to attend an event. If everyone pitches in amazing things can happen.
In June we received a letter from Prime Minister Harper commending us on what we were doing and prior to that MP John Carmichael attended our event and showed his support. Receiving support from politicians can be beneficial in many ways. Reach out to your local politicians and invite them to support your cause. Bring people together, be inclusive and always ask things of people.
You might not have skates, might not have helmets, might not have sticks to donate. But you do have social media, Facebook and Twitter. It's as simple as my inviting that you share a link to our site with your friends, who tells other friends about what we're up to and donating skates. You become the reason we get skates for kids even though you don't have any yourself. All of our drop off locations (hundreds across Canada) and more information is available on www.skatetogreat.org. I wish you the best of luck in your endeavours.