Investing in education is worth its weight in gold -- just ask Nicole Ticea, a grade 10 student from York House School in Burnaby, B.C. This past May, the 15-year-old scientist was awarded the top prize in the annual Sanofi BioGENEius Challenge Canada (SBCC) for her research project that advanced a new method of HIV detection. More specifically, her novel tool detects HIV both in newborns younger than eighteen months and in adults as early as three months post-infection. It is the first test capable of analyzing HIV viral nucleic acids in low-resource settings, and further contributes to the development of a more accurate point-of-care HIV test for neonates and acutely infected adults.
The SBCC is a biotechnology research competition that encourages high school and CEGEP students from across the country to pursue studies and careers in the exciting field of biotechnology. In the past 21 years, more than 4,700 students have participated. Many of their projects, of which some have been patented and commercialized, aimed to provide solutions to important healthcare-related issues. This year's competition attracted more than 200 proposals that sought to provide answers to the question, "How would you change the world?" Notable runners-up to Nicole included students who submitted research projects related to diabetes, telomeres, autism, and Alzheimer's disease.
This competition is a real-life example of what can be created when industry, government and academia work together. Coordinated by Partners In Research, the SBCC is sponsored by Sanofi Pasteur Limited, Sanofi Canada, the Centre for Drug Research and Development, York University, the National Research Council Canada/Conseil national de recherches Canada (NRC-CNRC), Canadian Institutes of Health Research/Instituts de recherche en santé du Canada (CIHR-IRSC) and Genome Canada. Through multi-stakeholder participation, this type of program creates an environment in which motivated, high-potential students can continue along the path of discovery, while helping to advance Canadian innovation and scientific progress.
Canada needs to ensure that its workforce is prepared for career opportunities in science, technology, engineering and mathematics (STEM) to grow its economy and maintain its overall quality of life. Currently, the scarcity of qualified STEM employees is negatively affecting the operations of 40 percent of companies within the biotech sector, while more than 33 percent of firms report skill shortages among staff.
The Federal Government is starting to recognize the need for improvement in this area. The 2014 Budget allocated $1.6 billion in funding over five years to research and innovation, of which $50 million will be invested in the creation of the Canada First Research Excellence Fund for post-secondary institutions. It is estimated that almost 75 per cent of new jobs created between 2009 and 2018 will occur in high-skill occupations within industries such as the applied sciences. To ensure that such strong demand is met with a readily available supply of STEM workers, we need to continue investing in this area -- particularly at the secondary-school level, where currently, less than half of secondary students complete senior STEM courses. If this isn't addressed soon, workforce shortages within the science and engineering related industries will only become worse.
The long-term benefits derived from investing in STEM-related programs impact many sectors. Of the 10 highest-paying jobs in Canada, seven are found in STEM industries, of which four are within non-biotech/healthcare sectors such as construction, utilities, transportation, and goods production. Not only do workers in STEM industries earn up to 26 per cent more, but they are also less likely to experience job loss. STEM skills are at the foundation of virtually all exciting discoveries and advancements, which are important drivers for economic growth, productivity and prosperity.
What has been achieved through the SBCC can be replicated to captivate the interest of secondary-school students like Nicole and push them towards careers within STEM-based industries. Canada has no shortage of talented youth who have the ability to propel this country forward through their desire to create solutions that will change the face of the planet. It is our responsibility as government, industry, educators and parents to ensure that this generation is given a complete education that includes STEM literacy. The benefits for all include better career opportunities, increased Canadian innovation, greater competitiveness, and ultimately, a higher-quality of life.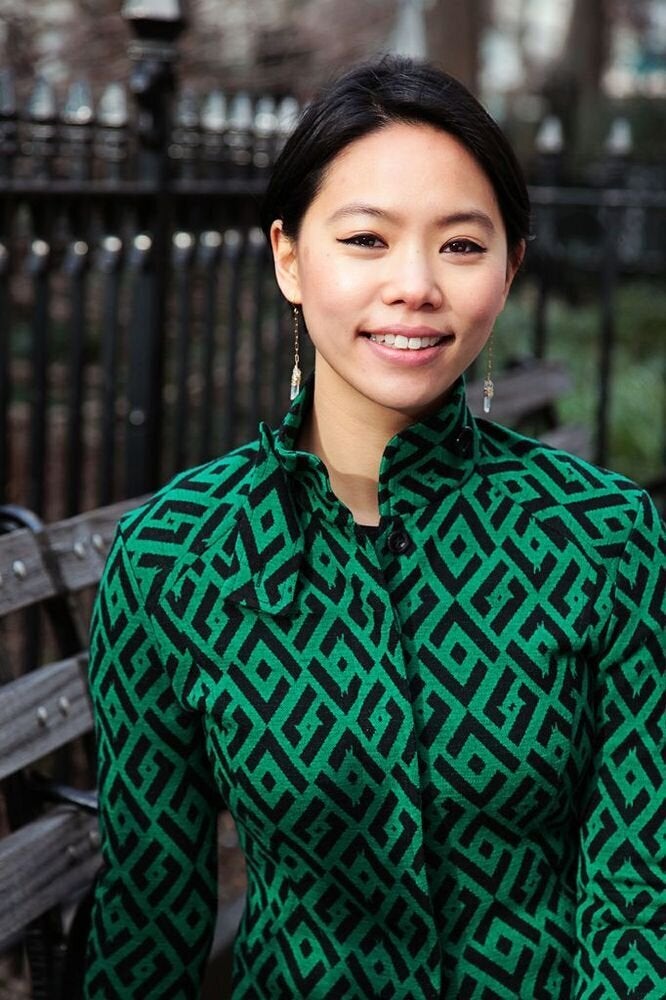 8 Millennials That Ditched Wall Street For Social Good