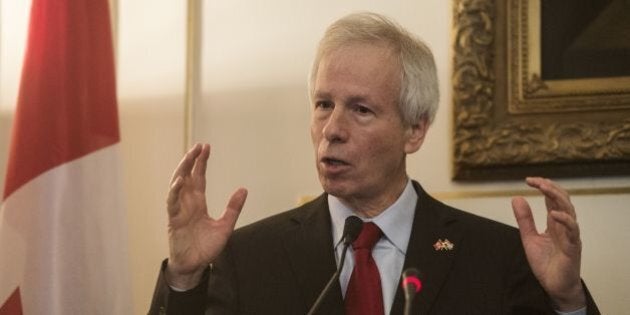 Canada's Foreign Minister, Stéphane Dion, is on a tour of three African countries -- Nigeria, Kenya and Ethiopia. He is in Ethiopia this week.
In announcing his African tour, the former academic reflected how Canada is home to thousands of Nigerian students, on Kenya's role in keeping peace in the region and Canada's contribution in making Ethiopia the "third-largest bilateral international assistance donor" for Canada. In Ethiopia, where I am presently residing and working for the country's widely circulated weekly newspaper, Addis Fortune, he is also set to visit the African-Union.
The long-time Canadian parliamentarian, a separatist-turned-federalist, comes from a long-list of Canadian Foreign Ministers and diplomats who have made a profound impact in the world.
I hope the principles of trade will triumph the handouts of the past, in a continent that is super-rich but poorly managed.
Canadian Diplomat Lester B. Pearson helped construct the United Nations Emergency Force to help curb the Suez Canal Crisis while winning Canada's lone Nobel Peace Prize, while one-time Foreign Minister Joe Clark, who famously became emotional at Addis Ababa's Bole International airport as he was shown images of the starving and went back to Canada and became a strong advocate of Ethiopia's destitute along with Canada's then United Nations envoy, Stephen Lewis, Prime Minister Brian Mulroney and CBC's Brian Stewart and changed the narratives of millions of Ethiopians who would have perished.
Lloyd Axworthy made the world a safer place, as the architect of the Ottawa Landmines Treaty.
Then, a decade ago, Canada became a pariah in Africa and the world.
Prime Minister Stephen Harper made Canadian foreign policy drift from a responsible and admired vision to that became dark, protectionist and selfish. Latin America replaced Africa and we became a nation preoccupied with war than peace, substituted our middle-power role to becoming a confused cheerleader in world affairs. We lost a bid to join the United Nations Security Council, became noted critics of the United Nations and missed a slew of international gatherings, becoming a bully from the sidelines rather than a contributor from within.
I hope the government of Justin Trudeau and Stéphane Dion will help change that reality -- in Ethiopia, in Africa and in the world.
I hope Canada's new government is looking for partners in the continent and not a Santa Claus role in an ever-changing continent that is in need of new and bold leadership. I hope the principles of trade will triumph the handouts of the past, in a continent that is super-rich but poorly managed.
I hope he has come with business leaders to be exposed to the many investment opportunities that exist in Ethiopia and Africa. I hope he will become a great advocate of trade and not aid. While foreign aid still plays a role in short-terms, in the long term, it has crippled Ethiopia and Africa, promoting corruption and dependency. If aid really worked, we would have less charity organizations and not more.
Fairness, free enterprise, trade and the protection of human rights are Canadian principles and worthy ideals for Ethiopia to emulate. In Ethiopia, the influence of Canada and Canadians are everywhere.
The Ethiopian ombudsman office was started by one-time Liberal cabinet-minister and British Columbia's Ombudsman, Stephen Owen. Birhan Woldu, a symbol of the Ethiopian famine from three-decades ago, is now a registered nurse and a productive citizen, because of the heroic intervention CBC's iconic reporter, Brian Stewart. Ethiopia's currency is produced in Canada at the Royal Canadian Mint while country's constitution is modeled after ours. The Ethiopian Human Rights commission was created by Canadians and mirrors the Canadian Human Rights Commission. The Montreal-based Canadian company, Bombardier, is the choice of Ethiopian Airlines to produce the company's planes.
Addis is a changed city and within it, the Minister can now enjoy poutine at the beautiful Oh Canada & Restaurant where Canadians often enjoy watching hockey games while admiring artifacts sent by the Ottawa Senators team.
I have given the Minister a road-map on how he can make an impression to us via Canada's ambassador to Ethiopia, Philip Baker. He can meet the editorial team behind Addis Fortune newspaper; we can meet him for poutine or go for a jog with local Olympians. It would be a shame, if he came to Ethiopia and left without meeting and having a conversation with the people he represents.
Follow HuffPost Canada Blogs on Facebook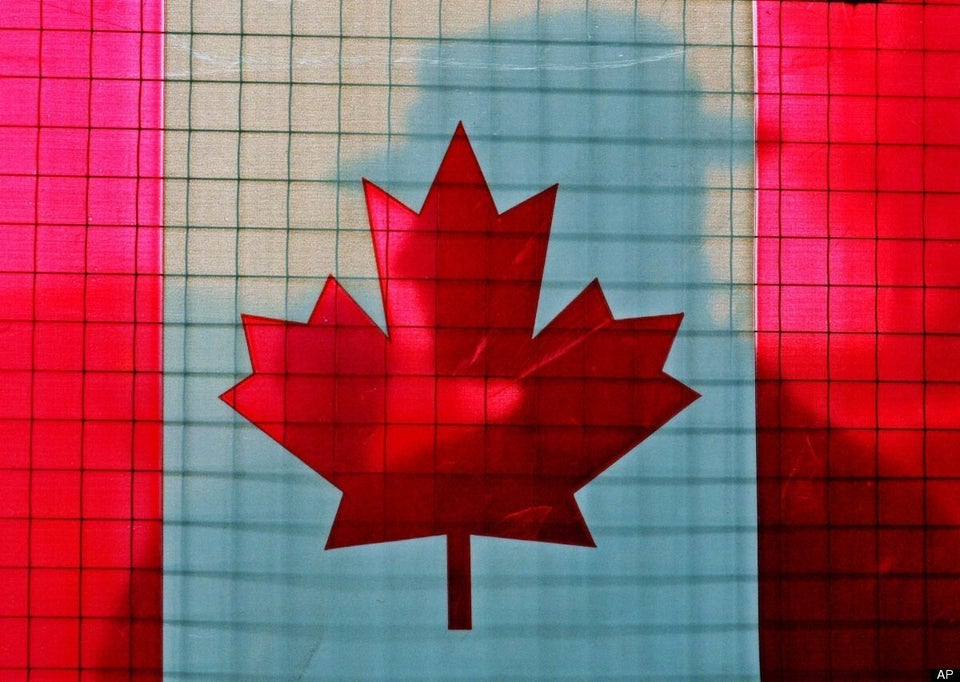 Who Gets The Most Canadian Foreign Aid?