Foreign Affairs Minister Stephane Dion apologized Friday for making a thumbs-down gesture as a Conservative MP pressed the government to do more to secure the return of four Canadian children abducted to Iran.
The mea culpa, ultimately deemed insufficient by Tories and New Democrats, also included a call for MPs to work together and stop politicizing the case.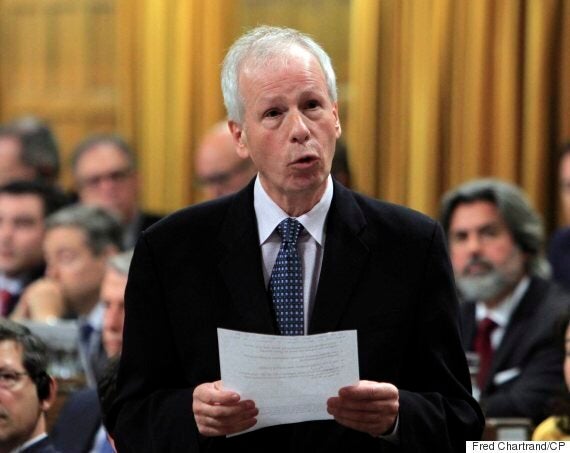 Foreign Affairs Minister Stephane Dion speaks in the House of Commons on Oct. 7. (Photo: Fred Chartrand/The Canadian Press)
But as Dion preached harmony, Prime Minister Justin Trudeau told reporters decisions by his predecessor made the ordeal worse.
Tory House Leader Candice Bergen kicked off question period by urging Dion to apologize for his "inappropriate and unparliamentary gesture" on Thursday as Alberta Tory MP Michael Cooper raised the case of Alison Azer.
The British Columbia woman has not seen her kids, who were abducted by her ex-husband, in 15 months.
Azer was sitting in the public gallery at the time and later told reporters she felt "disrespected and dishonoured." Dion refused to apologize at the time, saying he was merely expressing his disappointment that Tories were trying to score political points.
On Friday, Dion read a statement of contrition.
Dion 'disappointed' by Tory politicking
"I am sorry that some interpreted it to be directed at Ms. Azer," he said. "It was obviously not the case. I have nothing but compassion for Madame Azer and cannot imagine the anguish she must be going through.
"I am disappointed in how the opposition is politicizing this heartbreaking situation," he said. The remark drew jeers from the Tory bench.'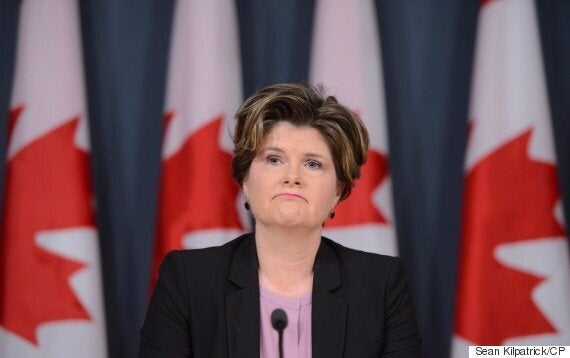 Alison Azer holds a press conference at the National Press Theatre in Ottawa on July 5. (Photo: Sean Kilpatrick/The Canadian Press)
Dion said he was open to constructive ideas from all colleagues as they work on the file.
NDP MP Gord Johns, who is Azer's MP, urged Dion to offer a "clear apology" to the mother and update the House on efforts to bring her kids home.
Again, Dion said he was sorry his gesture was wrongly "interpreted."
Dion commits to 'impeccable parliamentary behaviour'
Cooper rose later to say that while the minister had come close to apologizing, it was not enough. He accused Liberals of using a government insider to criticize Azer.
"Let us all work together to reunite this family."
Dion once again said it was "imperative" that MPs work together.
"Now that they know how I feel about harmful politicization, I will come back to my usual impeccable parliamentary behaviour and again, I will say, my door is open," Dion said. "Let us all work together to reunite this family."
Trudeau slams previous government's Iran policy
The minister's call for cooperation may have been compromised, however, by Trudeau's remarks to reporters in Toronto Friday. The prime minister said his government has been working "extremely hard" to bring back the Azer children, CBC News reports.
Yet Trudeau pointed out a snare in that the previous Conservative government cut diplomatic ties with Iran in 2012.
"It would be significantly easier to engage in this situation if the previous government hadn't made the decision for political and ideological reasons to close down our representatives in Iran," Trudeau said.
CBC News has a clip of Trudeau's remarks on the Azer case: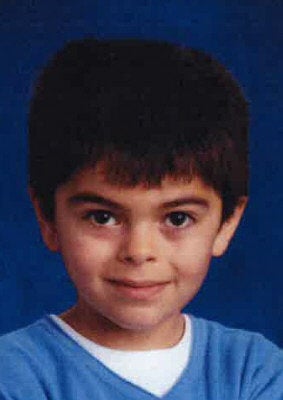 Comox Valley Missing Children