Canada's foreign affairs minister says the new Liberal government will honour a United Nations request and lift a series of unilateral sanctions against Iran.
Stephane Dion announced the decision in question period Tuesday after Conservative foreign affairs critic Tony Clement asked the government about reports Bombardier was already attempting to do business with the Middle East nation.
"Does Bombardier know something that the rest of Canada doesn't?" Clement asked. "Has the government already lifted sanctions against Iran?"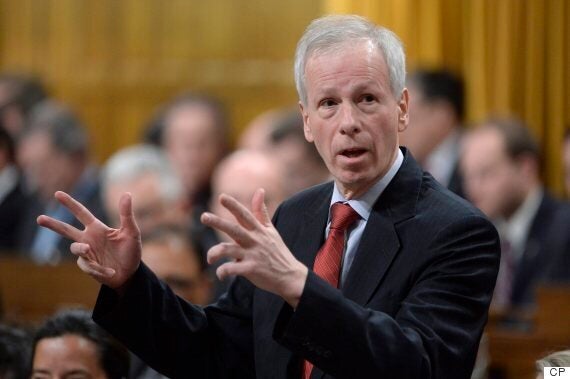 Foreign Affairs Minister Stephane Dion answers a question in the House of Commons. (Photo: Adrian Wyld/CP)
Dion said it was true the UN asked sanctions put in place under the previous Tory government be lifted in the wake of the recent Iran nuclear deal.
"Canada will ensure that the regime does not return to nuclear technology," Dion said. "It is with our eyes open, therefore, that we are going to respond to this report from the United Nations."
Deputy Tory foreign affairs critic Peter Kent then rose to call Iran a "bad actor" in the region, saying the country routinely threatens to destroy Israel and provides military support for the regime of Bashar al-Assad in Syria.
"Re-opening our Canadian mission in Tehran would put Canadian foreign service workers at risk," he said before asking the government to abandon plans to "normalize" relations with Iran.
Dion shot back that Canada's lack of presence in Iran, thanks to the "misleading approach" of Tories, isn't doing much good for Iranians or the promotion of human rights.
"It's not good for the strategic interests in the region, it's not good for Israel," Dion said. "It is good for nobody. We will change this policy."
Past government 'ideological and irrational'
After question period, Dion told reporters that the government will lift the sanctions in a speedy but responsible fashion, in accordance with allies.
He suggested the move was a step away from the "ideological and irrational" approach of the previous government.
"We think that when you have a disagreement with a regime, you don't flout. You work hard to be sure that you will see improvement," he said.
"It's what our allies did in negotiating with Iran an agreement that is good for the world."
When asked if Bombardier would be allowed to export to Iran once the sanctions are lifted, Dion responded with a question of his own.
"In which way (is it) helping Canada or the Iranian people or Israel or anyone that Canada is hurting its own industry?"
Clement later told The Canadian Press that the Liberal plan was "180 degrees in the wrong direction."
Canadian companies, he said, "can find plenty of other places in the world to do business where the country is not a state sponsor of terrorism."
With files from The Canadian Press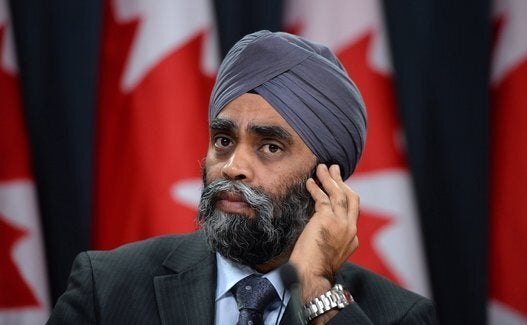 Current MPs With Military Experience (2016)