It seems Conservatives are suddenly very interested in the views of Stephane Dion, a man the party deemed "not a leader" not so long ago.
On Tuesday, Tory MPs on the special committee studying changes to Canada's electoral system pushed to have the foreign affairs minister appear before them to give his expert opinion. The committee is hearing from various experts this week.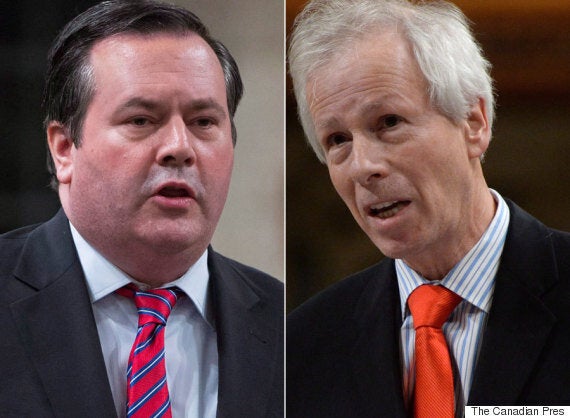 Conservative MP Jason Kenney thinks "brilliant" Stephane Dion will testify at the electoral reform committee. (Photo: CP)
While Dion was a respected political scientist before becoming an MP in 1996, there's one very specific reason Tories want to hear from him now.
In 2012, he wrote a policy paper in which he advocated for proportional representation but also expressed that referendums are necessary when changing a voting system in order to achieve popular support.
Tories have argued for months that the Liberal government does not have a mandate to change Canada's voting system without first putting it to a national vote. Liberals have so far resisted the idea. Referenda on electoral reform have previously failed at the provincial level, as voters opted for the status quo of first-past-the-post.
Dion 'inappropriately' denied to speak?
Dion, however, declined the invitation to appear before the committee — a move that led Scott Reid, the Conservative critic for democratic institutions, to question if the minister's right to be heard was being hindered in some way.
Reid called Dion a "recognized and credentialed academic" with deeply held views on the matter. He said the committee would likely have accommodated the minister's attendance at any time.
Reid asked that a subcommittee examine if Dion was "inappropriately or unjustifiably" impeded in his right to appear before the committee. MPs ultimately agreed to let a subcommittee study the matter.
But NDP MP Nathan Cullen evidently found it all a bit rich. Cullen said Tory MPs have previously resisted other members testifying on an environment committee.
"I think there's more politics than substance in this conversation."

— NDP MP Nathan Cullen
Cullen also took qualms with the "inference" behind Reid's motion, which he said suggested that someone as "independently-minded" as Dion could be impeded from testifying.
"I think there's more politics than substance in this conversation," Cullen said.
Veteran Tory MP Jason Kenney said that the final decision on electoral reform will ultimately be made by one person — Prime Minister Justin Trudeau. The possibility that a key member of Trudeau's inner circle believes referenda are necessary for the legitimacy of electoral reform is in the public interest, Kenney suggested.
"Insofar as all members believe in hearing a diversity of voices, I think it would be interesting to hear from a senior minister whose view is different from that of the government on the question of referenda," Kenney said.
Green Party Leader Elizabeth May said having Dion testify on referenda would be a "waste of time," but said she was interested in hearing from him on the substance of what he cares about, which is an electoral reform system that is proportional."
Kenney — who is currently running for the Alberta PC leadership — took to Twitter Tuesday to say he hoped "brilliant political scientist" Dion would make it to the committee and "explain his support" for an electoral reform referendum.
A day later, Kenney hammered home the point with a graphic quoting Dion's past words.
In question period last month, interim Tory leader Rona Ambrose had some fun referencing Dion's paper while urging Trudeau to allow a referendum on whatever voting system is chosen.
"If the prime minister will not listen to Canadians on this, will he at least listen to his minister and give Canadians a referendum?" she asked.
A poll from Forum Research, released two weeks ago, suggests 65 per cent of Canadians agree a national referendum is needed before MPs can change the way they are elected.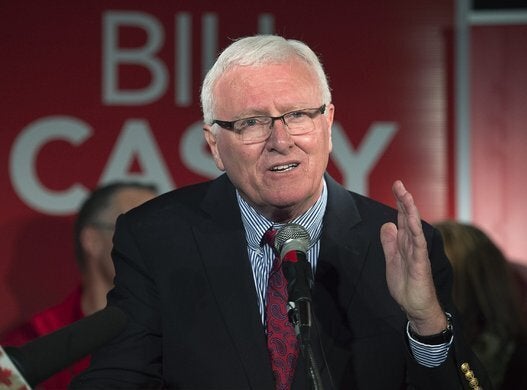 Longest-Serving Current MPs