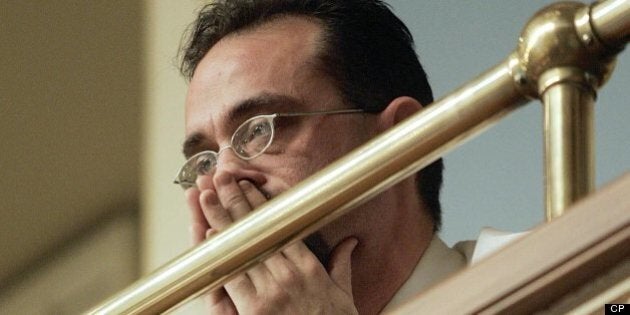 Stéphane Gendron, the controversial mayor of the small town of Huntingdon, Que. recently admitted to deliberately killing cats with his pickup truck.
"The other day, I backed up on one, it was a newborn", he said on-air. "I'm sure he didn't feel anything. The pickup truck ran on it like nothing. I was so happy, yes! One less."
"You're kind of like a little Magnotta," a colleague noted.
"Not at all. And the latest litter, they all died of thirst. Good riddance," added Gendron.
He justifies his actions by saying "the stray cats are an urban plague."
Another colleague then reminded him he had just interviewed someone from the Society for the Prevention of Cruelty to Animals (SPCA) to discuss stray cats.
"Oh yeah," said Gendron. "She was in charge of gas chambers. What a brilliant woman!"
The SPCA has denounced the remarks.
"We are deeply concerned about the claims and statements M. Gendron has made and will be further investigating this matter," the organization said in a Facebook statement.