While Quebec native Marc Ouellet is considered a leading contender for pope, Stephen Colbert isn't having any of it. The satirical newsman says Cardinal Ouellet has one major flaw: he's Canadian.
Colbert devoted most of his satirical news show "The Colbert Report" on Monday to coverage of Pope Benedict's surprise resignation. While the late-night funnyman acknowledged Quebec native Ouellet is in the running, he just couldn't see him in the Church's top job because, as a Canadian, he's too nice.
The satirical newsman frequently needles America's northern neighbour on his show. Ouellet was tabbed by Pope Benedict in 2010 to head the powerful Congregation for Bishops, which vets nominations for bishops worldwide. Foreign bookmakers have ranked him as one of the most likely candidates to take over from Pope Benedict.
In addition to Colbert's jokes about Ouellet's kindly manner, he also insinuated that as Pope, Ouellet would use a hockey stick instead of a staff.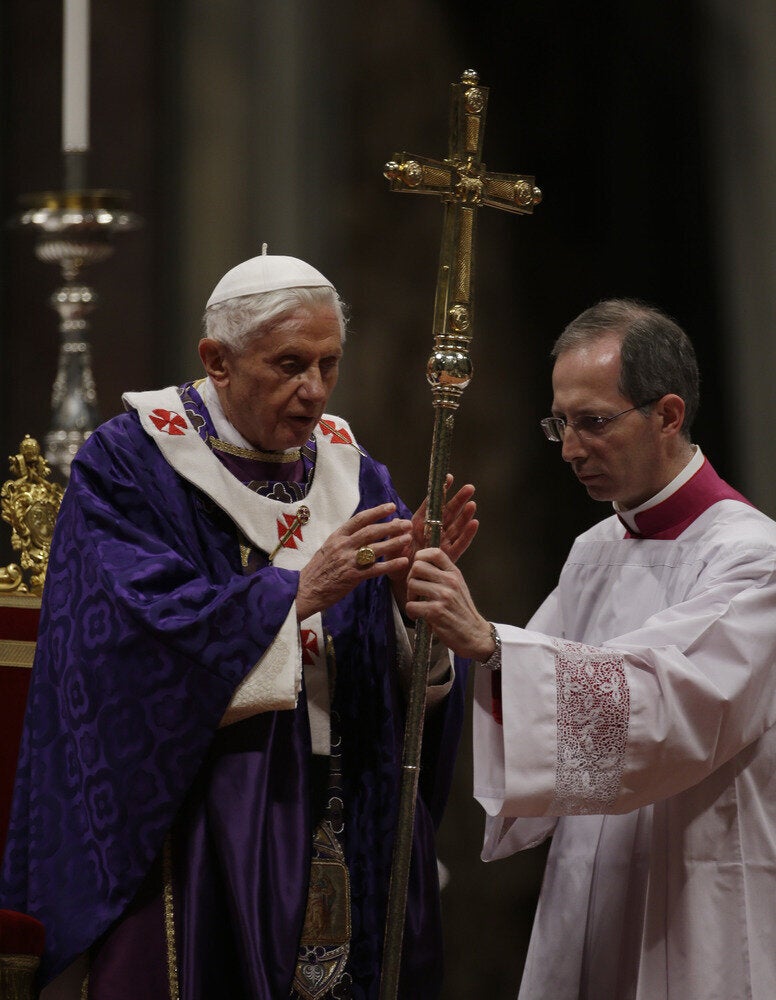 Pope's first appearance since resignation