Oh, Stephen Harper, we just don't know what to do with you -- sartorially anyway.
We appreciate that on your trip to Colombia you took a minute to kick-back and enjoy the hot beach scene (obviously taking a break from important Summit of the Americas meetings).
But, Prime Minister, we've chatted about your fashion faux pas before. While this one doesn't take the cake, it certainly has us scratching our heads about why you thought this was appropriate beach attire.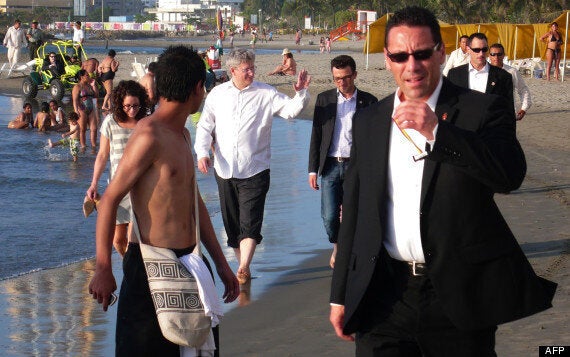 Presumably your trip to the seashore was spur of the moment. And we'd like to think you saw the ocean and couldn't resist dipping your feet in (we envision you ripping off your tie, rolling up your pants to make clamdiggers and untucking your white dress shirt while running toward the water). But still: you represent this country -- and we'd like to start seeing you make some better "time and place appropriate" wardrobe choices. This photo-op is just plain awkward!
Could one of the many people surrounding you in these images not have packed a bag full of shorts and T-shirts for you to don "in the event" you decided to take in the sea breeze? What about sunglasses: you should really protect your eyes from the sun's rays. And sunscreen: we hope you're wearing some -- the scorching Colombian sun cannot be good for your pale skin.
Just some things to think about for the next time you hit the beach.
Check out some other Canadian political fashion faux pas (and celebrations!) below. There's also a slideshow of some highlights from Stephen Harper's trip to South America.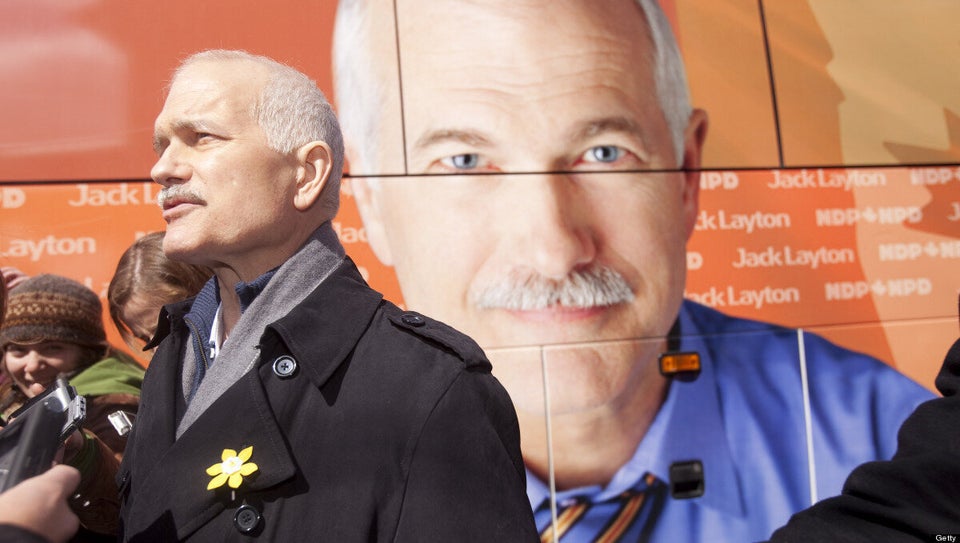 Sartorial Moments Of The Canadian Political Scene (PHOTOS)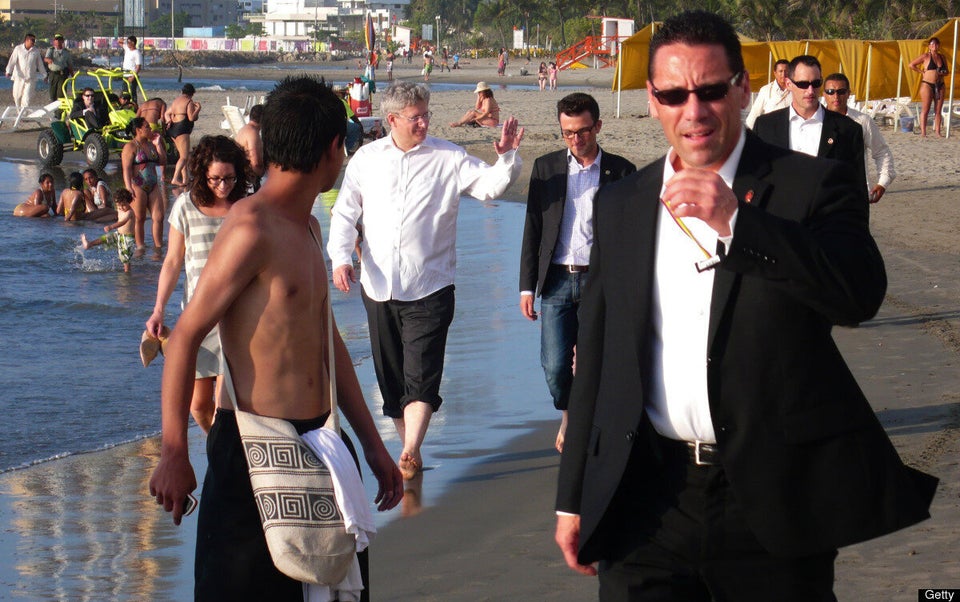 Harper In South America
Popular in the Community