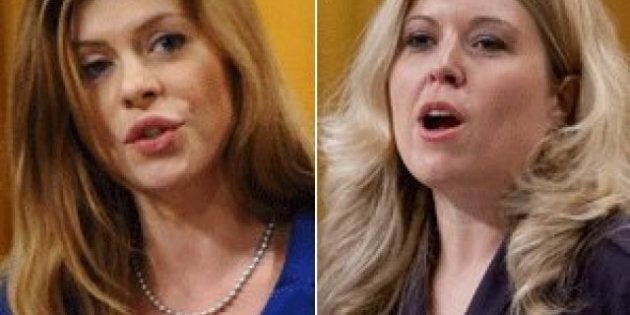 Speculation is growing that Stephen Harper will unveil a major cabinet shuffle in a matter of months. The team Harper puts together is expected to have some new faces as Conservatives look ahead to the 2015 election.
Holding on to the gains that gave the Conservatives a majority government in 2011 will be the party's electoral priority in 2015. Promoting some of their better MPs to cabinet is one way to do that.
The Tories certainly have some ground to make up. They are neck-and-neck with the New Democrats in British Columbia, could potentially lose a few seats in Saskatchewan due to the redrawing of that province's boundaries, have dropped below 40 per cent in Ontario, and are running third in Atlantic Canada. If Harper takes all this into consideration, who might be in line for a promotion?
British Columbia is shaping up to be one of the most important battlegrounds of 2015. The departure from cabinet of John Duncan, former minister for aboriginal affairs, reduced the number of British Columbians at the big table. James Moore, already heading up the Department of Canadian Heritage, certainly deserves a promotion. Associate Minister for National Defence Kerry-Lynne Findlay, a B.C. MP, was highlighted by The Hill Times as one of the names being circulated for higher office.
In the Prairie provinces, Michelle Rempel is widely considered to be a rising star in the party. In addition to her strong performance on the Hill, Rempel is a young woman who would bring a fresher face to the cabinet table. Vic Toews, minister for public safety, is perennially rumoured to be on his way out and he could be replaced in cabinet by fellow Manitobans Shelly Glover or Candice Bergen. Both are currently parliamentary secretaries, often a stepping stone towards a bump up to cabinet. Lynne Yelich and David Anderson are two Saskatchewan MPs who could give the party a needed boost in the province with a promotion as well.
Parliamentary secretaries Richard Dykstra, Greg Rickford, and Eve Adams (the first two are under the age of 50, while Adams is 38), are three Ontario MPs that could move the party forward in that battleground province. The Conservatives still lead in Ontario polls but have dropped considerably from 2011, when the province almost single-handedly gave the Tories a majority. And Ontario's most important cabinet minister, Jim Flaherty (who is suffering from some health issues and will be 65 in 2015), could step aside before the next election.
In Atlantic Canada, Peter Penashue's resignation robs the region of a cabinet minister – a spot that could potentially be filled by Robert Goguen, a francophone New Brunswick MP. A Conservative from a French-speaking community is worth his or her weight in gold, considering the shallow roster the party has in Quebec. Speaking of which, has Maxime Bernier, currently a lower-ranked minister of state, paid his dues since being ousted from cabinet in 2008?
Of course, promoting an MP to cabinet merely to add diversity or regional representation can backfire disastrously (as Bernier's time in cabinet demonstrated). Stephen Harper tends to especially reward performance and loyalty. It will be interesting to see who cracks the front bench — and if will be a winning team.
Éric Grenier taps The Pulse of federal and regional politics for Huffington Post Canada readers on most Tuesdays and Fridays. Grenier is the author of ThreeHundredEight.com, covering Canadian politics, polls and electoral projections.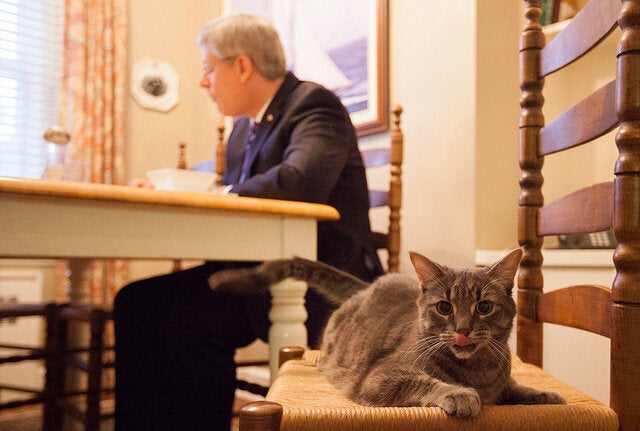 Day In The Life Of Stephen Harper
Popular in the Community