Stephen Harper was born in Toronto, lives in Ottawa, but thinks Calgary is the "greatest city" in Canada.
"I think that if the [Stampede's] founders could be here today and see the great city, see what has built up around this event, they would be amazed. They would be amazed to see that their Stampede has been part of giving birth to the greatest city in the greatest country in the world," Harper said.
The PM is the MP for Calgary Southwest and built his political machine in Alberta in the days of the Reform Party.
However, for all the praise Harper has heaped on his adopted home, the city may not be returning his affections.
Many of Canada's political leaders are at the Stampede, taking the opportunity to do some public relations work while the House of Commons is on break for the summer.
Perhaps the rest of Canada has just grown accustomed to the PM's special love for Alberta and its largest city.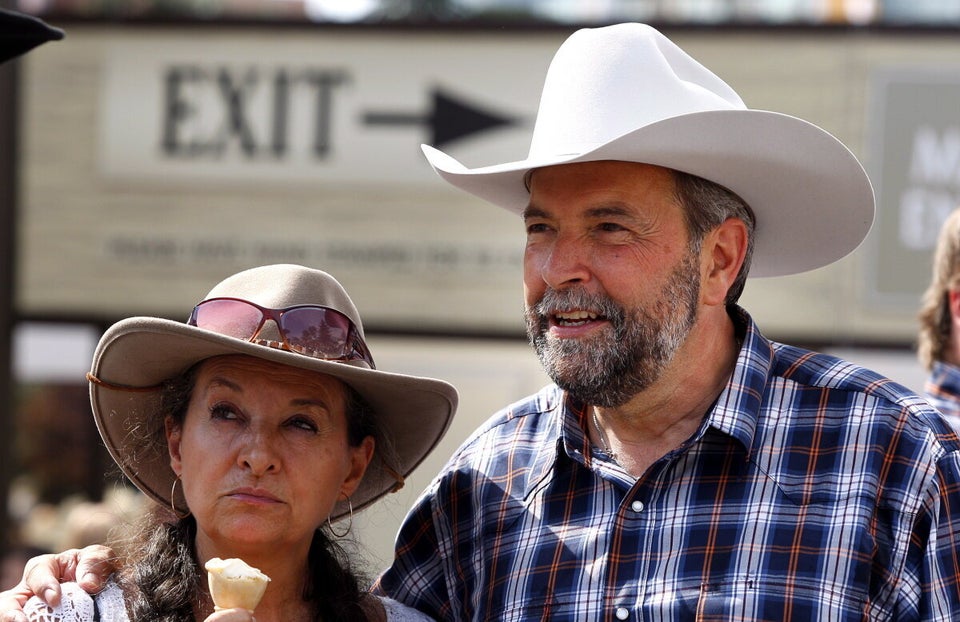 POLITICIANS AT CALGARY STAMPEDE