At an event last week at which he cracked jokes about Liberal Leader Justin Trudeau's plan to legalize pot, the prime minister said "I don't drink alcohol, but I have lots of friends who do," according to The National Post.
Harper's claim to abstain isn't exactly backed up by the photographic record (see below).
"I like to tell people I was offered a joint once, but I was too drunk to smoke it," Harper joked.
Don't Take Him Literally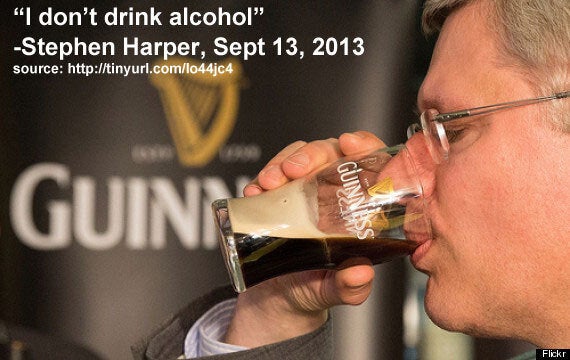 Because Harper Does Seem To Have A Taste For Beer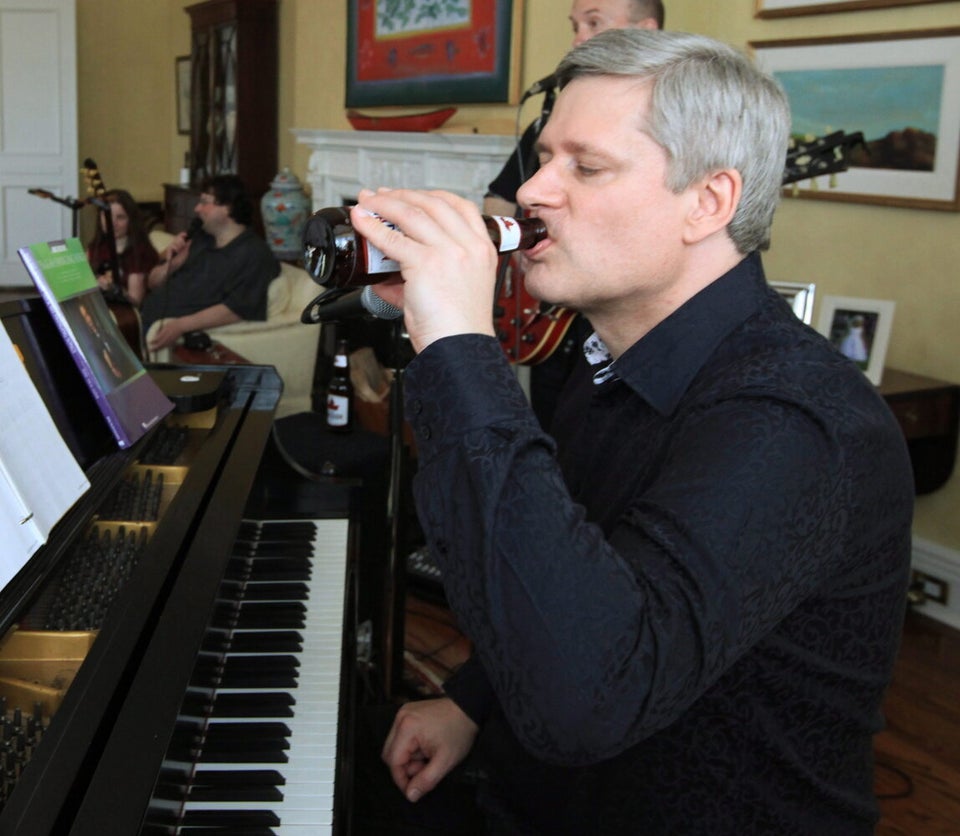 Especially When He's Campaigning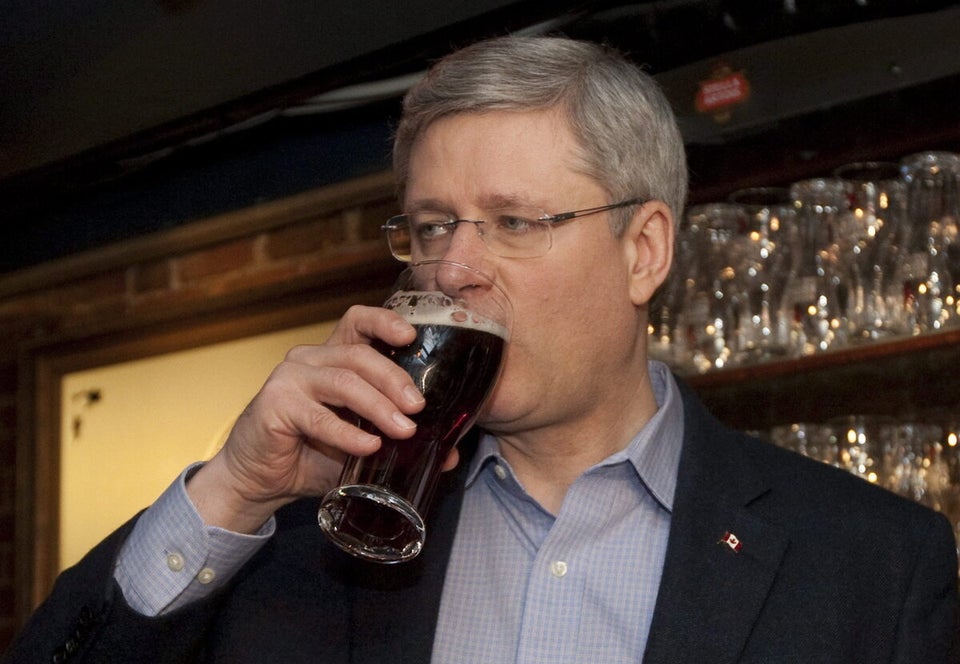 Or Hanging Out With Young People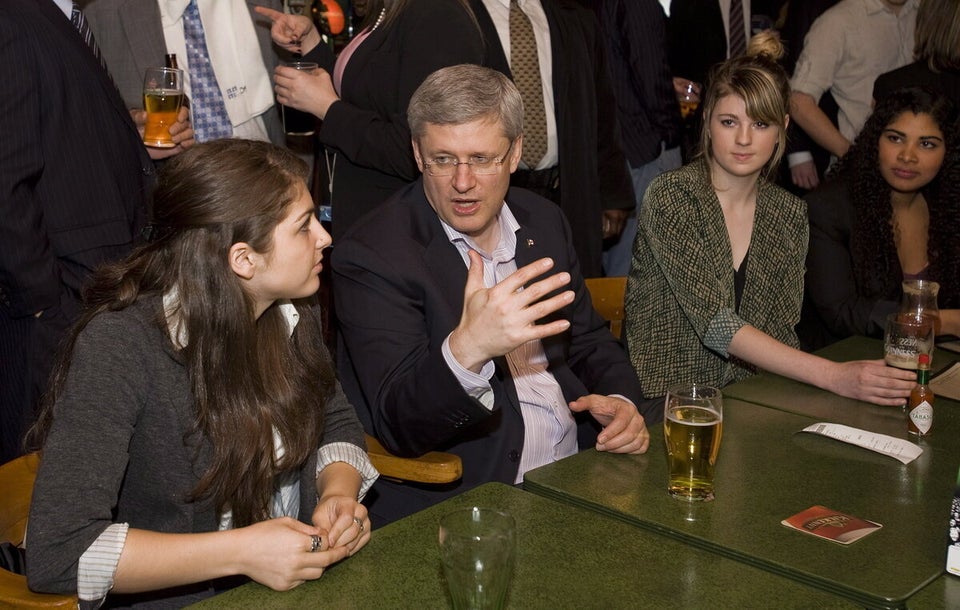 Or Settling Scores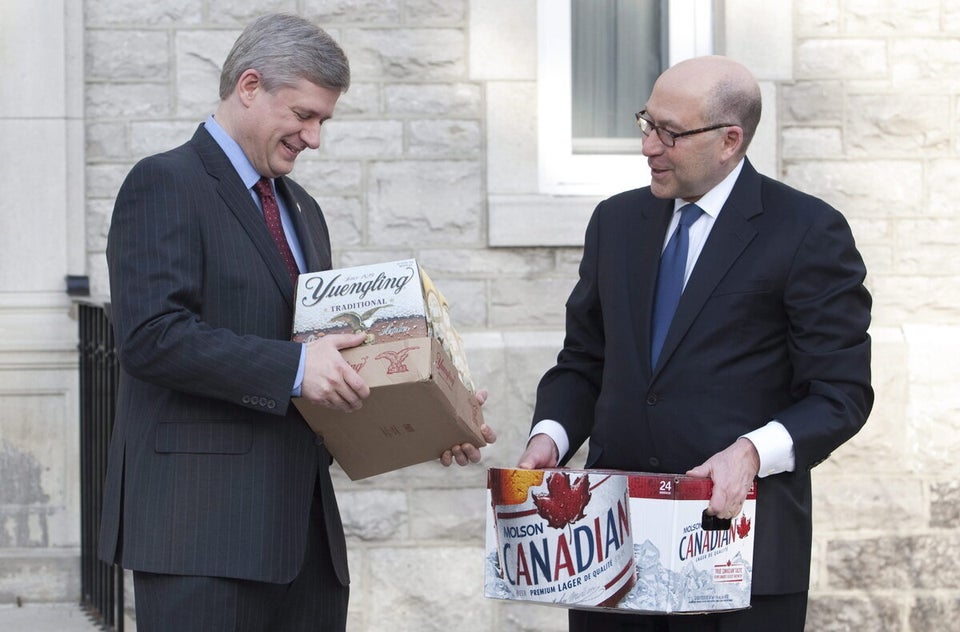 Not Much Of A Fan Of Wine Though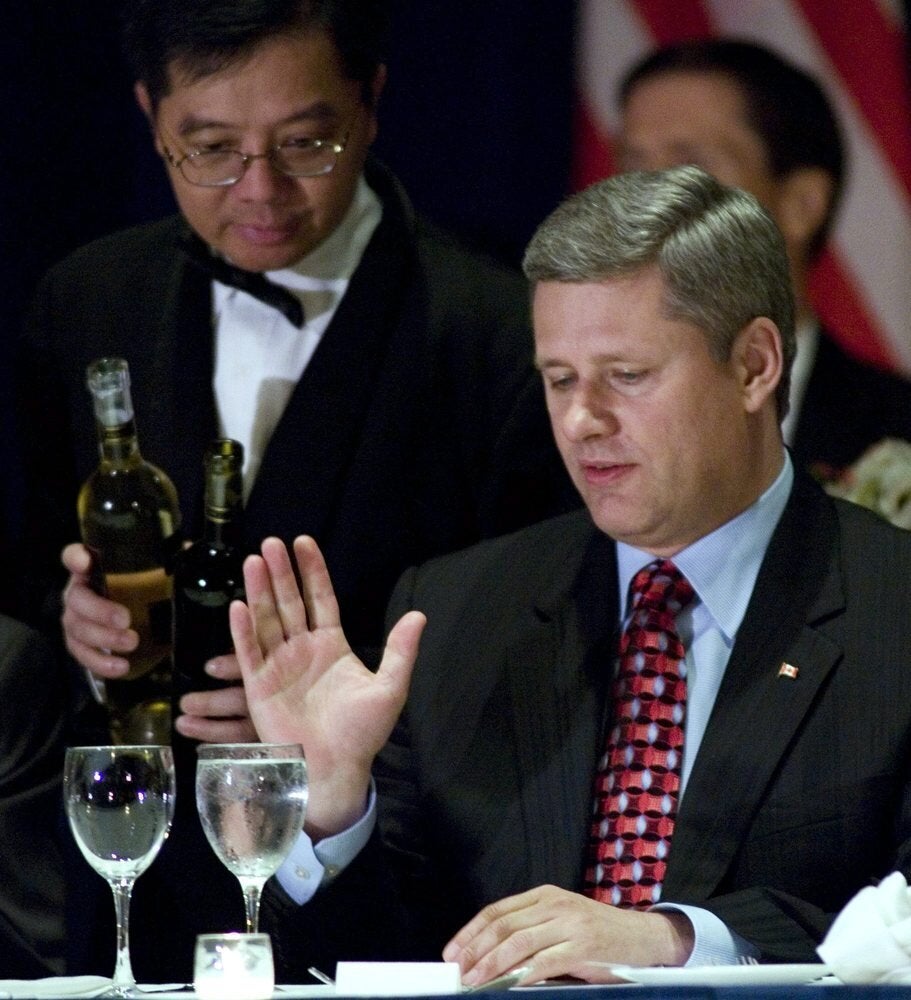 Unless He's In China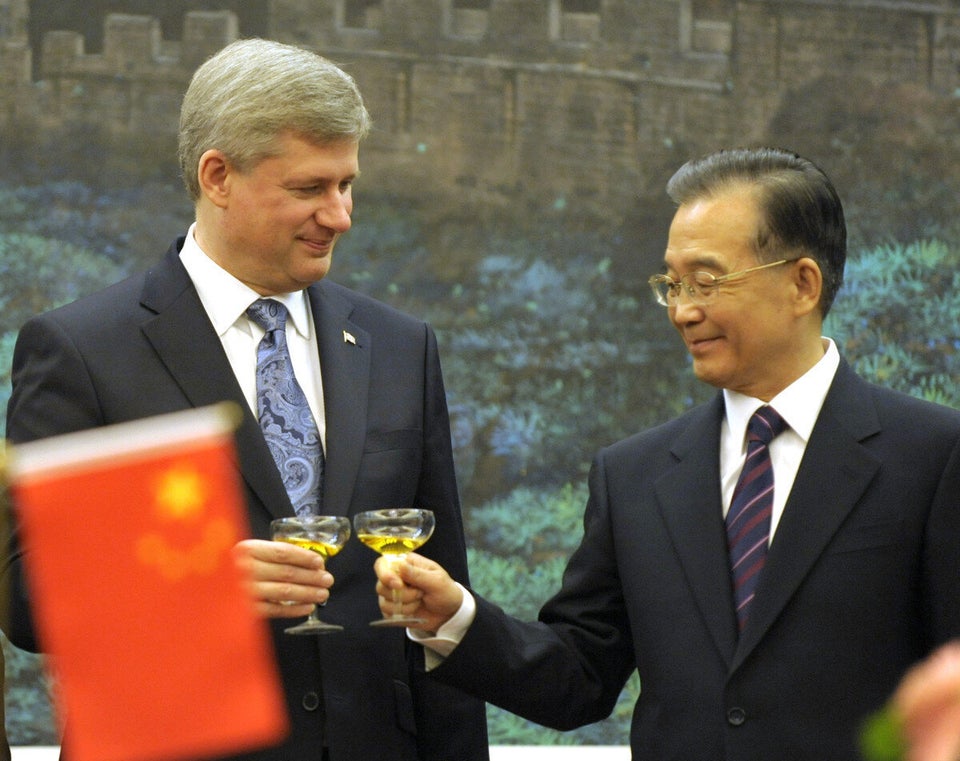 Or Making A Toast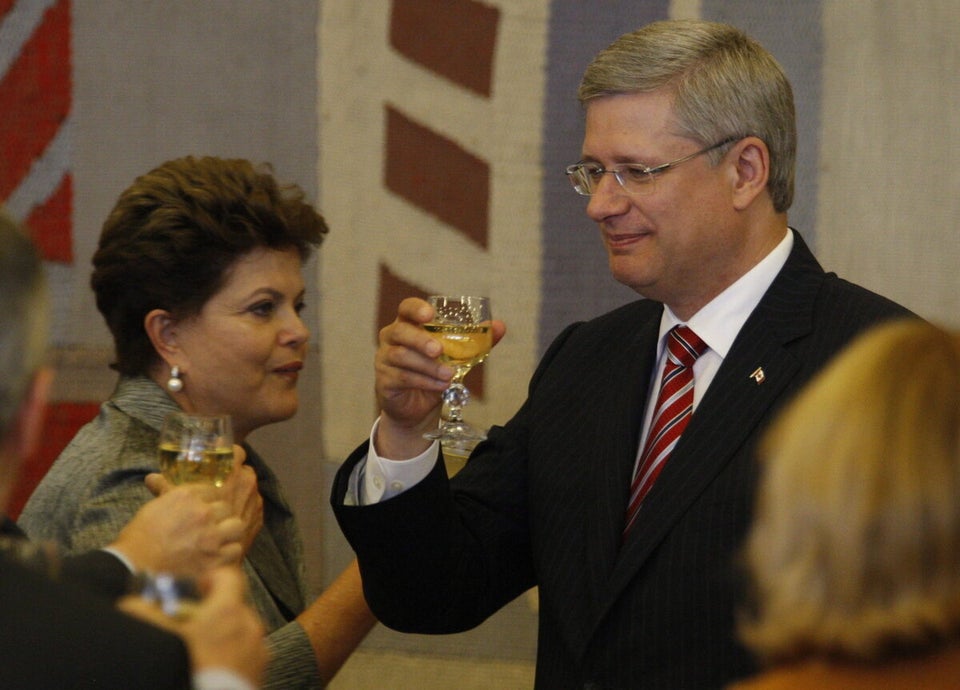 You Know What? Screw It! Let's Do Shots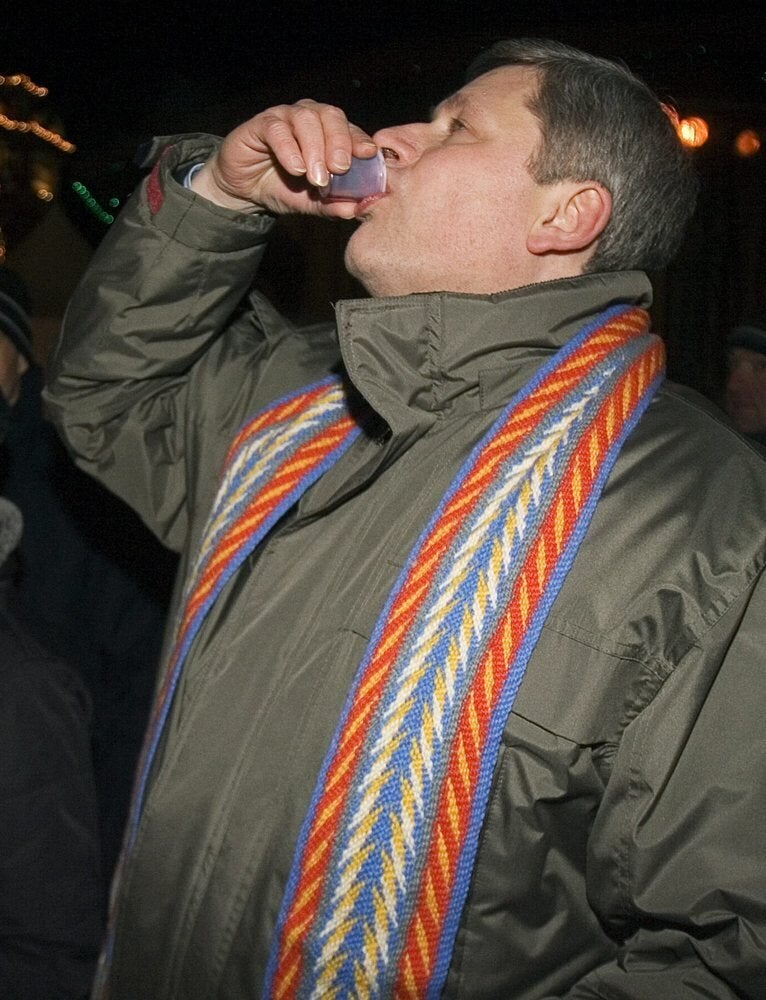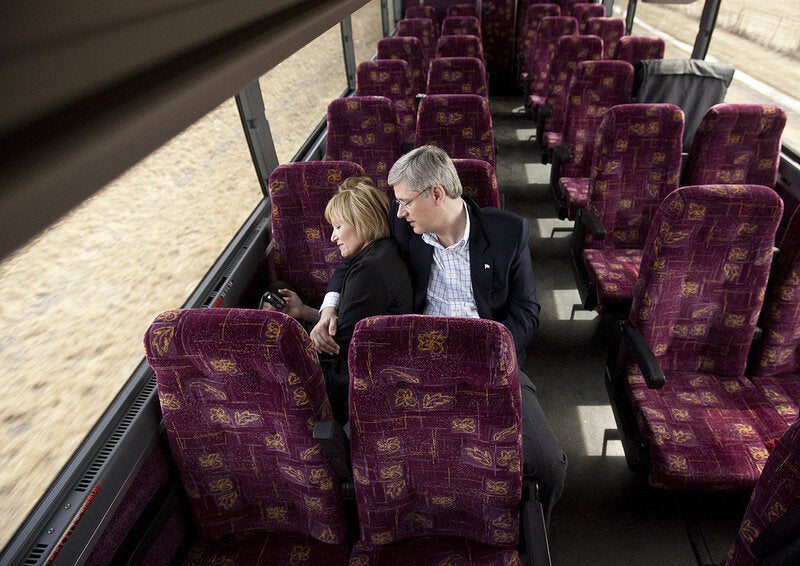 Memorable Stephen Harper Pictures