The Prime Minister does not often give sit-down interviews — except at the end of the year, when he typically speaks to a very select number of news outlets... and Costco magazine.
Costco Connection, the "lifestyle magazine for Costco members," was able to capture some of the PM's valuable time. In their March/April issue, the magazine published a two-page spread featuring an "exclusive" interview with Harper from last December.
The interview raised some eyebrows on Twitter — along with the fact it was designer guru Sarah Richardson who made the cover, not the Prime Minister of Canada.
The retail giant's former Canadian country manager, Louise Wendling, conducted the interview with Harper. The pair discussed topics ranging from the Tories' tax benefits for families, income splitting and the party's small business tax credit. No word on the PM's favourite Kirkland-brand products.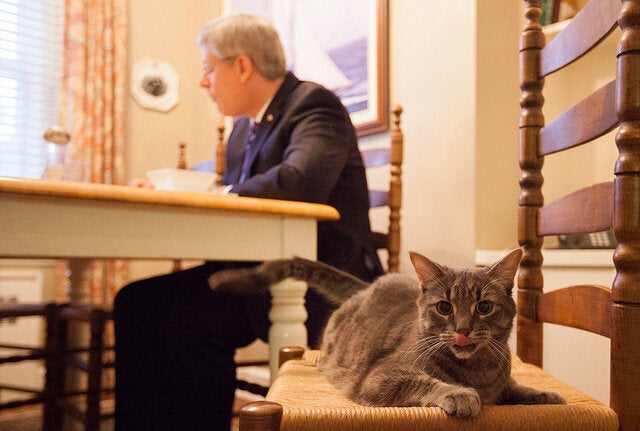 Day In The Life Of Stephen Harper